N/A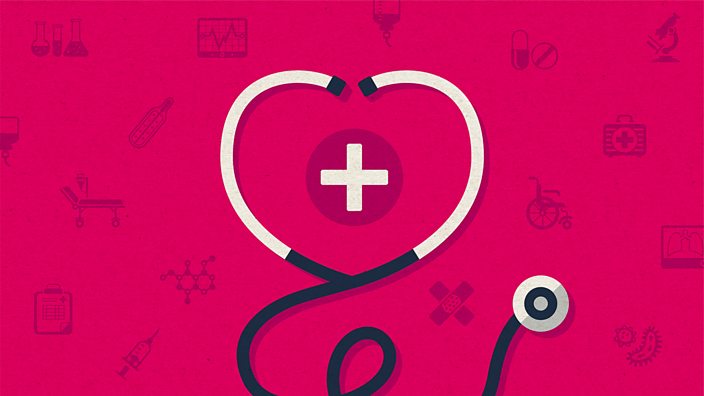 BBC Three
'I didn't care about the NHS until...'
What happened to make these people really start caring about our national health service
Complaining about the NHS is about as British as talking about the weather, but we all know it's the pride of the nation, right? It's the one thing that we are all meant to care about. The one thing that motivates us to vote in general elections and referendums. The one thing that nobody in your family will argue with you about. It's great, it's glorious, and we all really, really give a damn about it, right?
As the health service hits the grand old age of 70, it seems the public, and especially young people, are falling out of love with it. Last year, an opinion poll found that public satisfaction with the health service had taken a turn for the worse. The main reasons? Staff shortages, budget cuts, and waiting times.
Another survey back in 2011 found that millennials are the least likely age group to take pride in the welfare state, of which the NHS is the most important part. Only 25% said they thought of the welfare state as 'one of Britain's proudest achievements'. 
But if you think the NHS isn't something that has an impact on your life, you might be surprised. The truth is that it treats over one million of us every 36 hours, and employs 1.7 million people, making it the fifth biggest employer in the world.
Here four people explain the moment they started caring about the NHS…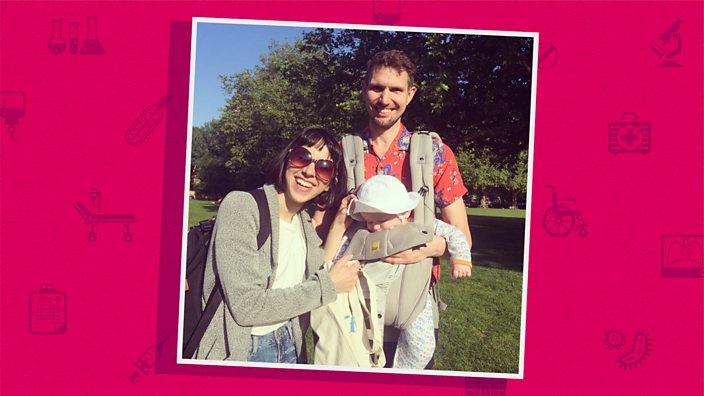 "The NHS saved my (almost) boyfriend's life"
Serena Kutchinsky, 38, London
It was three weeks in and I was smitten. I'd met Alex, or Possibly Amazing Man as he was known then, through old friends. It was one of those too-good-to-be-true moments when you meet someone you really fancy and realise you've been at the same weddings and parties for over a decade and never actually met. Until now.
He kissed me on the dance floor within 30 minutes of our worlds colliding and I fell into his dark brown eyes. A magical weekend of talking, laughing, kissing and dancing followed. He came with me to Notting Hill Carnival, greeting me at the tube station with a box of fresh strawberries and a sexy grin. Together we swayed around the streets of west London, swapping life stories, and sucking on those pretty pink fruits.
My friends warmed to him immediately, remarking how totally blissed out I looked. And I was. Until the evening of 16 September 2015. About 8pm, I was walking home from work and I checked my phone to see if my new love had replied to my message. It was still unread, only one blue tick. That's strange I thought, maybe he's still cross at me for taking the piss out of his love for Jeremy Corbyn the previous night. Then a friend request from his flatmate appeared. Also strange, as we hadn't met. Then a message. Then a sick, sick feeling in my stomach.
There'd been an accident. A car crash. It was bad. Very bad. "Is he dead?" was all I could say, sinking to my knees. He'd broken his neck in three places, his brain was injured, and he was in an induced coma. Nobody knew if he'd wake up.
The weather was apocalyptic that day, with long, lashing streams of rain. Paramedics just happened to be nearby when a heavy duty car transporter crashed into the back of Alex's Fiat Punto. They saw the crash happen, saw the Punto crumple, and were on the scene in seconds. They got him out of the car and, crucially, got oxygen to his brain within the vital first 10 minutes. They saved him.
The emergency care that he received in those first few heartrending weeks at Royal Sussex County Hospital was incredible. The nurses cared for him round the clock, monitoring his vital signs, brushing his teeth, washing him when he was still unconscious, and doing their best to reassure his anxious family. One surgeon operated on him for eight hours to fix his broken neck, while others took time to explain his condition and answer our endless questions.
And yes, I did meet his mother for the first time in intensive care. And the doctors did keep me asking me who I was and why I was there. "Girlfriend, I think" was my answer. We hadn't yet had 'the conversation'.
He spent a total of three months in various hospitals and an excellent brain rehab unit in east London, where the staff watched as our romance slowly rekindled. Once he had remembered my name, of course.
Alex owes them his life, and I owe them my happiness. Having such an intense experience so early on in our relationship has sped things up a bit, in a good way. We'll never get that honeymoon period back, but instead we have an unbreakable bond. Since he left hospital we've moved in together, had a baby, and in August we're getting married - three years to the day that we met.
It wasn't so much that I didn't care about the NHS before, but I had never seen up close the awe-inspiring work its staff does. How every day they deal with families in shock and grief, and take time out from saving lives to talk to all of us, to help us feel human again.
Before, I just believed the horror stories about the health service, hyped up in the tabloid press. That it was no longer fit for purpose, that patients face long waits for ambulances and beds, and that serious illness could be missed or misdiagnosed.
Now, whenever I see another scaremongering article, I close my eyes and I'm back in intensive care, sitting on those hard plastic seats, cradling a cup of tea and desperately hoping that the doctors and nurses would bring my Possibly Amazing Man back to me. They did, and for that I will be eternally grateful to the NHS.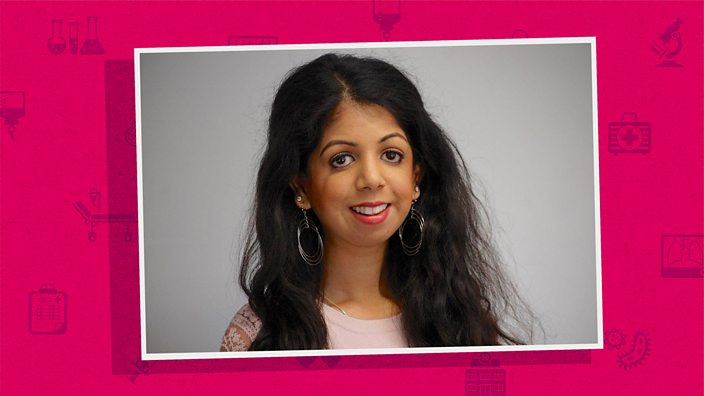 "A hearing aid was drilled to my skull"
Arti Patel, 29, from Surrey
When I was just a few months old, I was diagnosed with Treacher Collins Syndrome, a rare genetic condition that affects about 1 in 50,000 people. It results in mild facial deformities and hearing loss. I'm lucky as I'm on the mild end of the spectrum; some children don't survive it.
At five, I was fitted with a bone-anchored hearing aid, which they drill directly to your skull with a titanium screw. It's not actually as gruesome as it sounds! I still remember my nurse, Jo, whose jokes cheered me up, and my surgeon, Dr Proops, who would always give me a high five. But he was also one of the best surgeons in the world and a pioneer of bone-anchored hearing technology.
I remember waking up with a massive bandage on my head and feeling grumpy, but my parents noticed that my speech, which had been slow and laboured, began to improve rapidly.
It wasn't until later, at 24, when I'd just gotten into a relationship (with the man I've recently married), when I decided to find out how likely it was to pass my condition onto any children I might have. Treacher Collins is hereditary in 60% of cases. The test was a simple blood test, at the hospital, but genetic tests at the time were very expensive, and I was worried it would be hard to get referred. 
So I searched online and called up my local geneticist, Dr Price, and spoke to her. She was very understanding and wrote to my GP to explain why I needed to have the test done, despite the cost. Dr Price's help made me feel like I didn't have to battle alone. 
The results showed that I carried the dominant version of the gene, so there is a 50% chance that any children I have could inherit TCS. Knowing I could be responsible for a child's pain and suffering is heartbreaking. It's still a painful topic for me to discuss, but at least I don't have to face this alone. As well as the support of my family and friends, I have some amazing healthcare professionals I can turn to.
So now, my overwhelming feeling towards the NHS is gratitude. Without their initial diagnosis of my condition, I would never have received my first hearing aids and may have missed the critical window for speech development within the first three years of life. What's more, my bone conduction hearing aid has to be replaced every five years, and can cost up to £5,000. But I got it free. It would have been a huge financial burden had it not been for the NHS.
You hear so much about the NHS going wrong, but never enough of the good stuff. Being able to communicate with your love ones is one of the most basic but important aspects of human life. The NHS gave me that.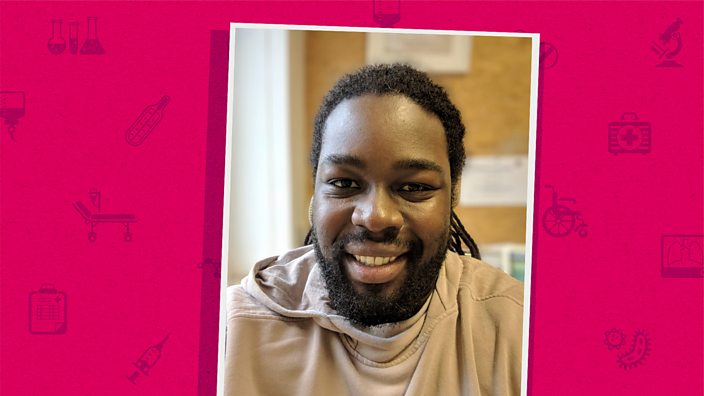 "The abuse my partner gets has opened my eyes"
Nathan Powell, 27, from Liverpool
I've never really liked hospitals – it's got something to do with their weird smell and the concentration of so much death and illness in one place. So when I had to spend long periods in hospital with my father when he was dying of cancer, it was tough at first.
It was the kindness of the staff that made such a sad experience tolerable. I've blanked most of that time out - even if I try to remember, nothing really comes up. Just a rush of bad emotions. The only thing that's left is an overriding memory of the unfailing support that my whole family received, the kindness of the nurses and doctors as my father faded away.
Being able to make you feel like that in such an overstretched system is impressive. It makes you realise just how hard the NHS staff work. It's something which was driven home even further when I met my partner, Lucy, a few years after my father fell ill. She's a nurse and works very long hours, often for little thanks.
Hearing some of the stories of what she has to put up with is shocking. People can be unbelievably rude – she's been called everything from a "fat slag" to a "stupid bitch". I understand that being in hospital is a horrible experience for most people, but we need to support the NHS staff. They show patients so much love – it's time to show a little in return.
Lucy and I are now expecting our first child together in September, so I've been in and out of hospital again with her recently. I don't mind when we go now, though – I think it's because we're there for a happy reason. It's all new for us, so it's comforting to know that you're surrounded by people who know exactly what they're doing. I know she's in amazing hands.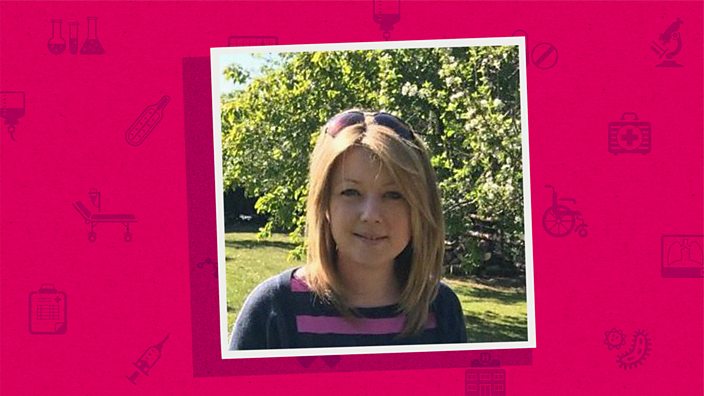 "I was told I'd never had kids"
Hannah Littleford, 33, from Shropshire
I didn't really care about the NHS until I was 25, a year after I was married. I was diagnosed a year later with ulcerative colitis, a hereditary condition where your large intestine becomes inflamed. It left me feeling constantly exhausted. I went to see a private consultant, who told me that removing my intestine was my only option, but warned me that the scar tissue left by surgery could block my fallopian tubes and leave me infertile. I was devastated.
I decided to change doctors, and it was recommended that I see Ruth Soulsby, an NHS consultant at Wolverhampton's New Cross hospital. She was brilliant - caring and considerate, and just so down to earth – like someone you'd sit next to on the bus. She made me believe everything would be ok.
I still had to have surgery, and, during one of my operations, she noticed that I had left my necklace on and went out of her way to get it back to my husband. It was special to me because my mum had it made for my wedding using a diamond from my nan's engagement ring. That small gesture meant so much to me.
Throughout all my operations I've never been afraid. I received cutting edge treatment on the NHS, which was much less invasive than the traditional surgical procedure, which essentially involved cutting you open down the middle. It reduced the possibility of scar tissue, meaning that my fertility stood a better chance. I now don't have private healthcare anymore as I know I don't need it.
My treatment wasn't completely perfect, of course. There are waitlists, and I do still have issues and a lot of scar tissue. But now, six years on, I also have twin 18-month-old girls – a natural pregnancy with no complications. I don't know whether I'd have the girls today if it hadn't been for the NHS.