N/A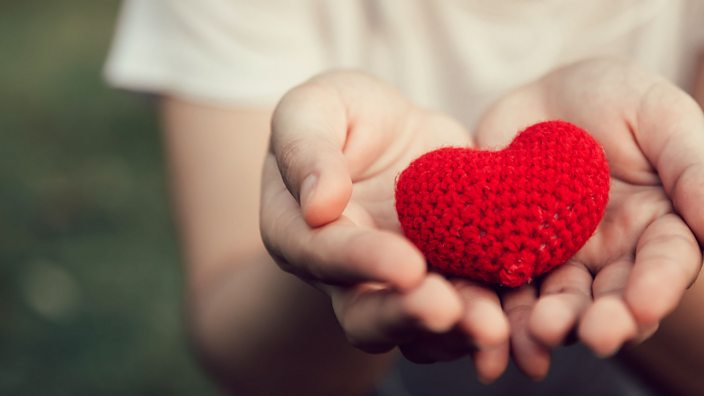 iStock
These stories of kind acts by strangers will brighten up your week
It's not all doom and gloom out there
What's the kindest thing you've ever done for someone you don't know? That's the question one Twitter user asked her followers this week - and the answers she received are enough to put a spring in your step for the rest of the day. Maybe even two days.
Nicole Cliffe, a writer based in Utah, appealed to the 114k people following her on Twitter for stories about random acts of kindness they'd experienced. And it quickly became apparent that kindness comes in many forms: from large deeds of compassion, to small gestures that might not even have registered as such on the part of the person performing them.
Nicole kicked off the thread with a story of her own, recounting a difficult plane journey that saw a kind flight attendant step in to save the day.
One story involved a kind stranger sacrificing their own festive family time to enable a stranger to enjoy theirs.
And, while these acts of kindness have clearly had a significant effect on the recipients, they're not the only people who benefit. There's a whole host of studies that show that performing kind deeds is good for your own wellbeing – like a recent Spanish experiment that saw employees asked to do something kind for their colleagues.
Those on the receiving end of the kind act - perhaps unsurprisingly - reported increased happiness, but the people carrying out the gestures not only saw an increase in their own happiness – they also had an upsurge in levels of job and life satisfaction, and a decrease in depression levels. Powerful stuff.
And data from more than 130 countries shows that people who give a bigger share of their income to others have more long-term happiness than those who choose to spend it all on themselves. 
Of course, kindness, as Nicole's thread shows, doesn't just come in the form of material giving. Many responses featured compliments or kind words as the act of benevolence that had stuck with them most. One woman shared a story about being commended for her bravery after breaking up a fight.
Others talked about the power of reassuring words from people who had no idea about what they were going through; only that they were going through something.
We already know that words can be potent and kind ones even more so.
"Compliments can lift moods, improve engagement with tasks, enhance learning and increase persistence," said Professor Nick Haslam from the University of Melbourne's School of Psychological Sciences in an interview with The Huffington Post. 
"There is research evidence that people who receive compliments on their performance on a task from someone else tend to improve on it more than people who receive no compliments or who evaluate themselves. Giving compliments is [also] arguably better than receiving them, just as giving gifts or contributing to charity has benefits to the giver."
Results of a Japanese research project also found that receiving a compliment at work has the same positive, motivating effect as being offered a cash reward. 
And while some may think there's no such thing as true altruism when it comes to kindness – as Phoebe and Joey once argued about in one memorable episode of Friends – when it's a win-win situation that leaves both the giver and receiver with higher levels of happiness, does it really matter?
May random acts of kindness rule 2019.