N/A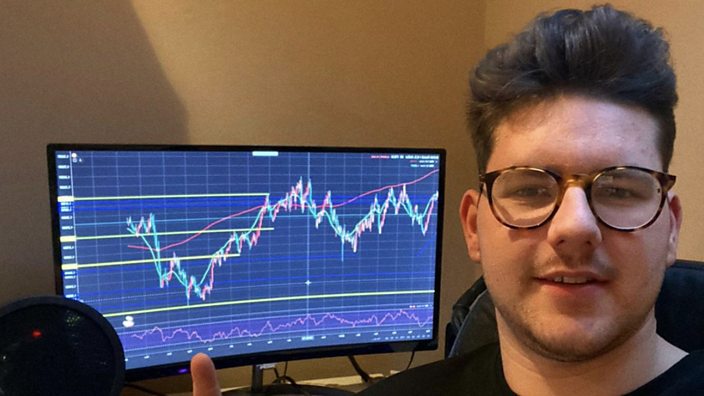 CONTRIBUTOR IMAGE
Young, Welsh and Pretty Minted: The 20-year-old online trader who makes up to £200,000 a year
Online trader Ashley makes tonnes of cash, but his main goal is to inspire the kids in his community
On the same day that Ashley found out he'd failed his GCSEs, he also made his first £470 profit.
"That's the day I first found out that I could make money without any GCSEs or qualifications," he says.
"I've always thought that I would want to do business at university and I was thinking to myself, 'What's the point of learning how to do business when you can do it and learn on the job?'"
Ashley, 20, is an online trader from the Pembrokeshire town Tenby, in south-west Wales.
His career is risky, but one that can come with big rewards. He's been trading for about four years now, and has pocketed up to £200,000 a year.
He spends his cash on cars and currently he owns four, including a BMW i8 that costs around £115,000.
"What motivated me when I started trading was cars. I've always been into them from when I was a kid and it's always been my inspiration to make money."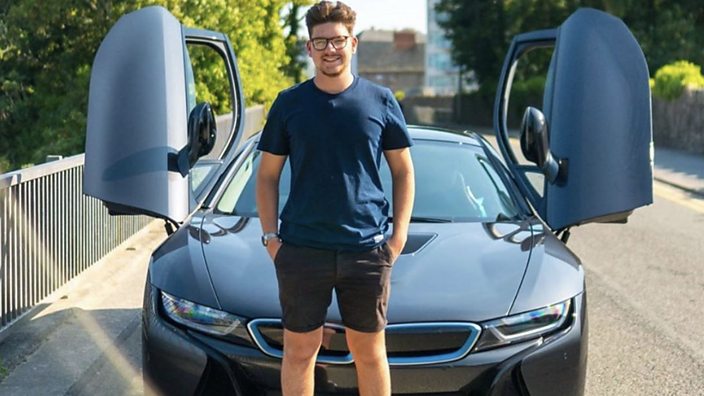 Ashley - who sometimes works just two hours a day - is one of the young people who are making lots of money in different ways, as seen in the latest season of BBC Three's Young, Welsh and Pretty Minted.
In a recent study, it was reported that the number of teenagers with their own businesses has gone up by 700% in 10 years. 
'I didn't get much inspiration until I got wi-fi'
Ashley grew up on a council estate in Pembrokeshire, a place where he didn't see many role models. 
"There's not really many young entrepreneurs here," he says.
"I didn't get much inspiration really until I got wi-fi. If I didn't have access to wi-fi or a computer when I was younger, I think life would have been a completely different ball game.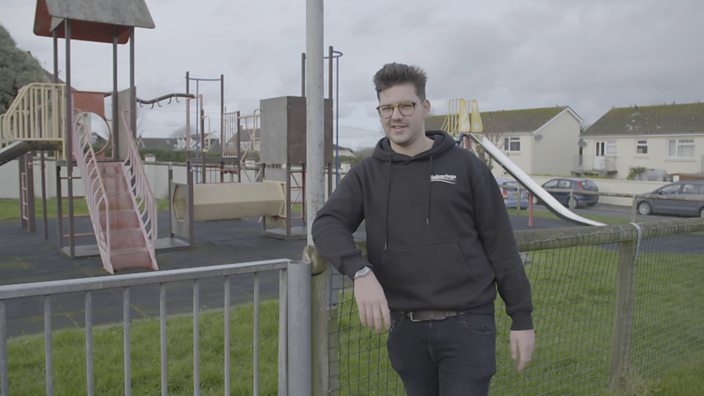 "I used to watch YouTubers and think, 'God these people are so young.'
"People like my friend Gonth [a Welsh gaming YouTuber], he is a local guy and he is doing really well. He was definitely a motivator."
Even though Ashley failed his GCSEs, he learnt how to trade by reading e-books and watching YouTube videos.
"When I first started trading, I found it really difficult because I didn't actually have anyone to ask questions to, except Google and YouTube.
"It felt like going to school, but having no teachers to ask questions to, so it was quite complicated for me. From then on, I always want to help people who are in the same position as I was in because I know how hard it can be."
'I get my satisfaction from helping people'
With his success, Ashley has become an inspiration to kids in his community.
Ashley now lives in his own flat close to his old neighbourhood, but he tries to visit his old area as much as he can - he says he makes sure he never forgets where he came from.
"If I see kids who are younger than me who know me and they're like 'Can I have a look at your car Ash?' I'll let them sit in my car and try to motivate them, because it's what I wish I had when I was growing up."
Online trading doesn't come without risk, and with unpredictable crashes traders can lose money as well. The type of trading Ashley does, foreign exchange, popularly known as forex, is particularly volatile.
According to one report from Bloomberg in 2014, on average, 68 percent of investors had a net loss from trading in each of the past four quarters. Top trading sites are filled with warnings about how most investors lose money. 
Of course Ashley has also lost money while trading, but that doesn't discourage him.
"You've got to have it in the back of your mind that you can possibly lose money. I've lost money before, but how I look at it is that I've just profited less than I would've."
Investment scams, where fraudsters approach people promising them high returns from online trading, are well known for their luring tactics on social media, especially Instagram.
Ashley says fake scammer Instagram accounts have been made in his name and he's had to contact Instagram repeatedly to get them removed.
"Investment scams can put a lot of people off from joining the trading sector, but it is important to not transfer or give anyone money. And when trading, manage your risks correctly and have a plan set.
"If it looks too good to be true then it probably is a scam."
The self-taught trader emphasises the importance of independence when trading, and to "educate yourself more than anything."
Ashley is self-employed, meaning he spends most of his time working in his in-house office.
"It is horrible when you're working alone all the time. I'm sat in my office most of the day.
"The only kind of interaction which helps me a lot is being on Instagram. I am able to talk to people who come to me and ask questions. It's nice to be able to pick up the phone and chat to someone who is in the same industry as me."
'I work so hard because I just want to make sure my family has an easier life'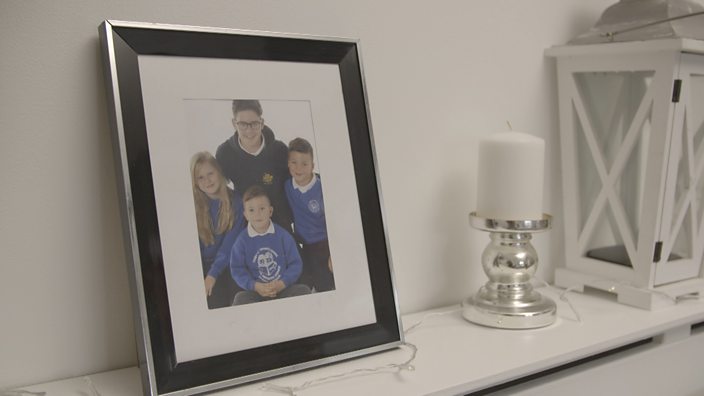 His profits allow Ashley to live on his own, as well as financially support his family.
"It's every son's or daughter's dream to be able to really treat their parents. It is really nice.
"My mum has definitely done her bit so it's only fair that I reward her. That's one of the main reasons why I work so hard because I just want to make sure my family has an easier life."
His self-made success story has had a positive impact on his younger siblings, especially his little brother who hopes to become a trader like his big brother Ashley.
"One of my younger brothers plays professional football for Swansea, my other younger brother is looking into business and wants to get involved in what I do, he's been my sidekick. My little sister is looking to set up her own clothing company.
"I hope that this has come from me inspiring them."