N/A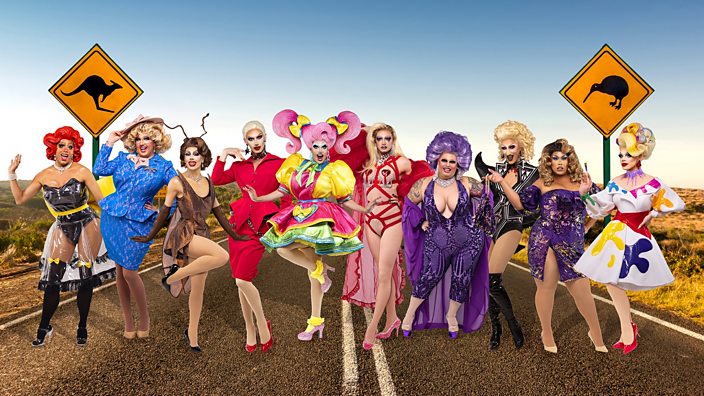 BBC/World of Wonder
RuPaul's Drag Race Down Under: When is it on? And everything else you need to know
"I'm so excited to finally be a part of RuPaul's Drag Race for the first series Down Under," says celebrity guest judge Kylie Minogue.
We've marvelled at the talents of queens from the UK, America, Thailand and more - and now it's time to meet the newest competitors in the RuPaul's Drag Race queendom.
RuPaul's Drag Race Down Under (DRDU) - featuring queens from Australia and New Zealand - is coming to BBC Three.
Fans can expect high-fashion looks, challenges, drama and weekly lip-sync-for-your-life battles.
And legendary Australian singer Kylie Minogue is even making an appearance.
Here's everything you need to know about the show...
Who are the judges on RuPaul's Drag Race Down Under?
The series will be led by award-winning host RuPaul.
Joining Ru on the judging panel will be Michelle Visage and Australian comedian Rhys Nicholson.
Who are the celebrity guest judges on RuPaul's Drag Race Down Under?
Kylie Minogue, Dannii Minogue and Taika Waititi, the Oscar-winning director of Jojo Rabbit and Thor: Ragnarok, are the first names to be revealed as celebrity guests.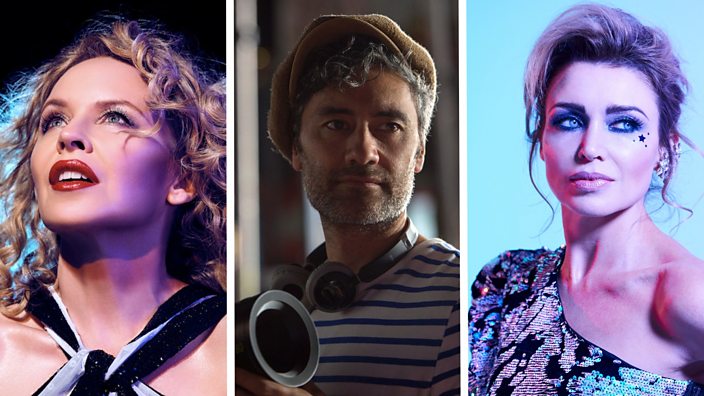 "I'm so excited to finally be a part of RuPaul's Drag Race for the first series Down Under," says Kylie Minogue. "It's such an iconic show and I can't wait to watch the contestants perform their hearts out to win the title of Down Under's first Drag Superstar!"
"I got to have a cheeky Untucked chat with the girls on RPDR Down Under Season 1," Dannii Minogue adds. "They had come straight from the runway challenge so it was exciting and tense all at the same time, not knowing who was going to have to lip sync for their life!"
When will RuPaul's Drag Race Down Under be shown?
The eight-part series will be released weekly on BBC iPlayer. The first episode will be available from 9am on 2 May.
Is there a trailer for RuPaul's Drag Race Down Under?
Yes! You can watch the trailer here.
Who are the Queens on RuPaul's Drag Race Down Under?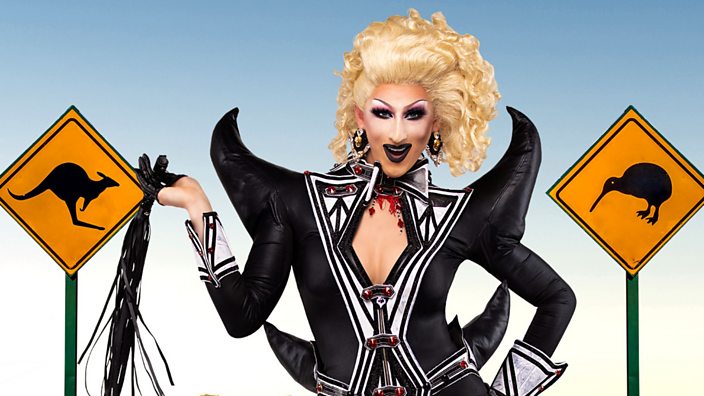 Anita is the owner and resident queen of Auckland's famous Caluzzi Cabaret and the host of the TV show House of Drag.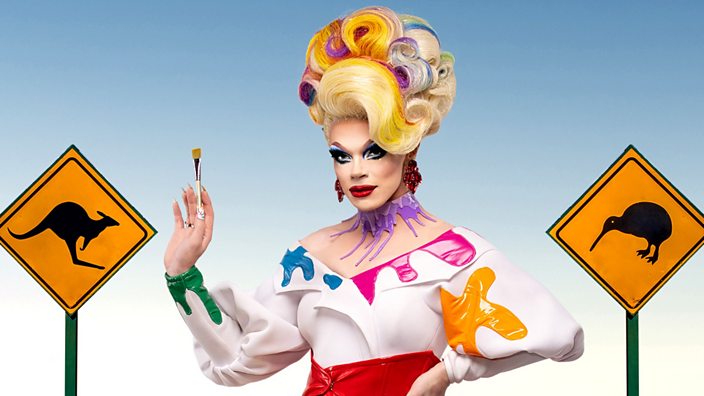 Art Simone has played roles in Australian feature films, theatrical shows, television programmes and commercials - and was awarded Drag Performer of the Year for the last two years running.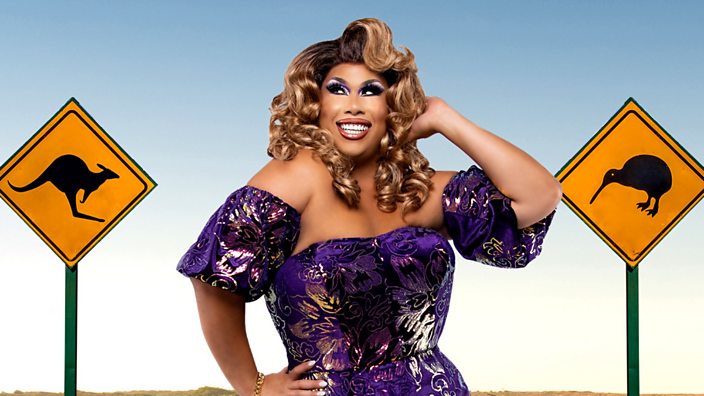 Coco has performed on the Mardi Gras party mainstage many times - and has worked with Absolutely Fabulous' Jennifer Saunders and Joanna Lumley and 2014 Eurovision winner Conchita Wurst.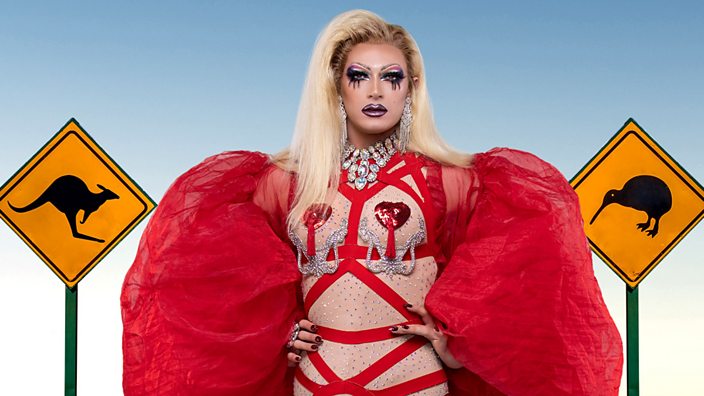 Elektra Shock is the runner up on series two of House of Drag - and the NZ Herald describes her as "utterly charismatic".
Etcetera is a striking non-binary drag artist. At only 22 years, they've already made a splash in the Australian drag community for their aesthetic and activism.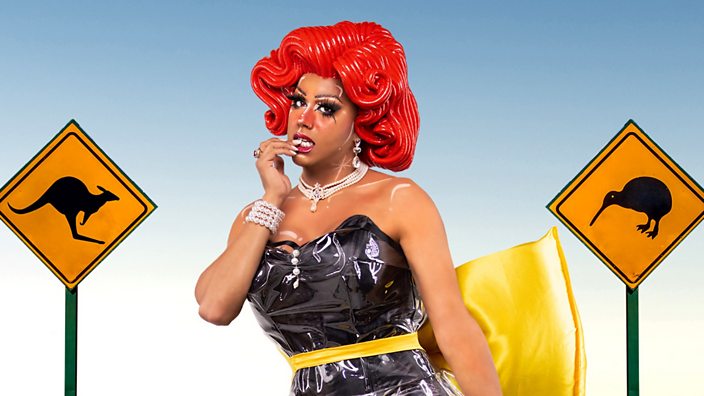 In 2015, Jojo started her drag career as a political response to a council member stating that homosexuality is not part of the indigenous culture. So for Dubbo's first annual Central West Pride March she walked the parade in costumes she made featuring both the indigenous and gay pride flag - and she hasn't looked back since.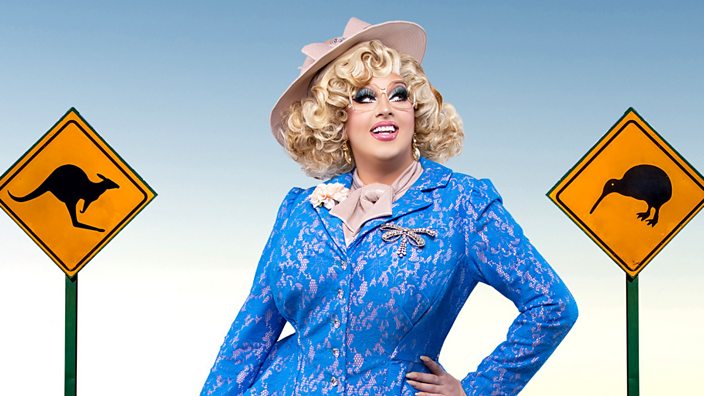 One of the most renowned drag artists in Australia, Karen was one of the original members of the award-winning, cult queer cabaret YUMMY. She has appeared at RuPaul's DragCon in LA in 2017, 2018 and 2019.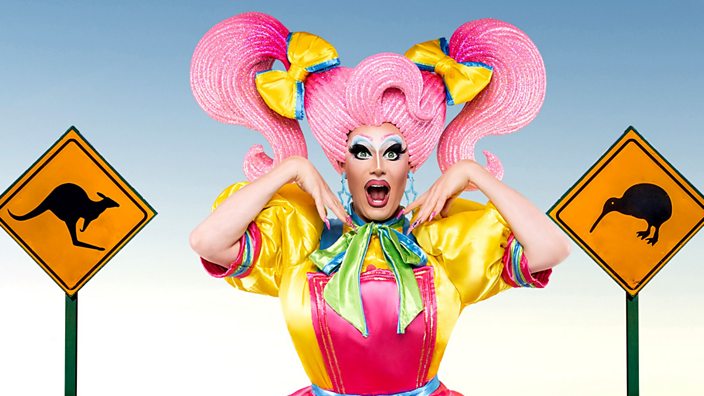 Kita started drag when she dressed up for a New Year's Eve party and wowed all her friends. Before long she found herself in the thick of the nightlife, firmly making her mark on the Auckland scene. A few years down the line, she joined Anita Wigl'it to create the drag competition Drag Wars.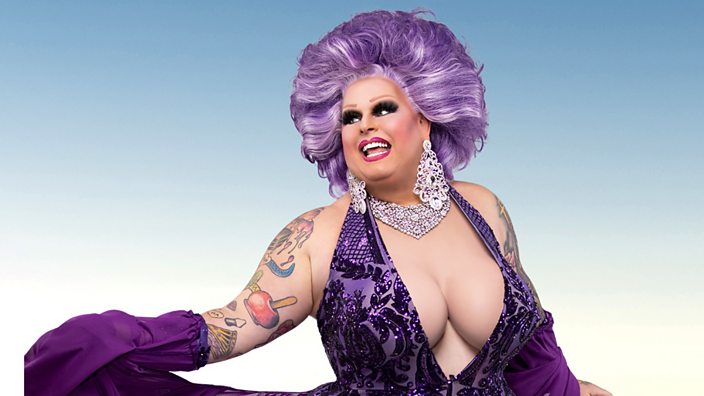 Maxi has been a drag artist for 23 years and is noted for her work in the community, including Drag Storytime where drag artists read stories to children.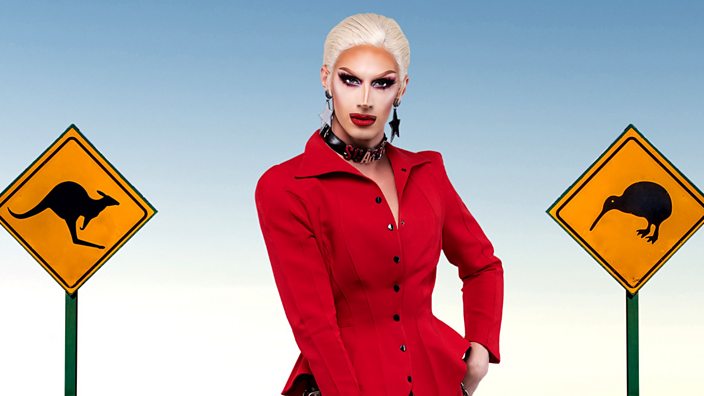 Scarlet is a burlesque performer, pole dancer, costume designer and self-proclaimed "party girl". Since she turned eighteen, Scarlet has worked tirelessly to build her reputation and brand as a drag artist.
How can I watch RuPaul's Drag Race Down Under?
BBC Three, the home of RuPaul's Drag Race UK, will air the first-ever Australian-New Zealand version of RuPaul's Drag Race this May. The series will be available to UK viewers on BBC iPlayer.
Where can I find more information about RuPaul's Drag Race Down Under?