N/A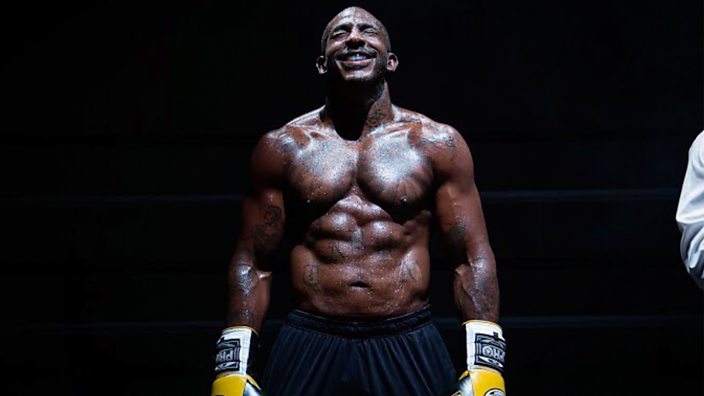 Instagram/ khalilrountree
Here's how UFC's Khalil Rountree went from overweight to over-achiever
This heavy hitter wants to fight bullies and show he can be a warm-hearted man, despite his job
Khalil "The War Horse" Rountree should probably have gone with the nickname "The Work Horse", because his dedication and work ethic to succeed is truly inspiring.
The 28-year-old light heavyweight from Los Angeles grabbed a performance of the night award in his fight against Gokhan Saki (at UFC 226) earlier this month with a stunning TKO victory.
Rountree is an intimidating figure inside the octagon, but his attitude and personality couldn't be further away from the hard man people see him as. 
The BBC MMA Show caught up with Rountree to see how he became such an imposing force within MMA while maintaining his a nice guy attitude.
Talking about his journey to becoming a UFC star, he says: "I used to travel around with bands and sell their merchandise on tour. I wasn't really chasing my dream. I was just trying to help someone chase their own. I always thought I had more in me than just selling clothes and packing the van."
He continues: "The way I got into fighting was that my brother was training in MMA, and he'd been wanting to introduce me to his new hobby, so I joined the gym with him because, at the time, I was 300 pounds. So I just joined the gym and found that I had a hidden love for fighting and a love for training and it just happened by accident – just because I wanted to lose a few pounds."
"I was never in any competitive sports growing up," he says, "so MMA was my first sport and I'm always learning and developing. I hear from peers that I have great potential and all that, but it's up to me to prove that to myself."
Rountree has described himself as a soft-spoken individual, which is not something usually associated with high level fighters in the UFC. However, MMA helped to channel his varying emotions.
"I've really found my balance and accepted who I am," he says. "I had to appreciate and love the soft-spoken side of me to also love and appreciate the very violent side of me, so its like the yin and yang – the balance of life.
"I've just learnt to accept them both instead of running or hiding from either one. So I acknowledge that I'm a soft-spoken, kind-hearted, nice person and I don't have to hide that, but MMA is where I can really let that go. If its early in fight week and I see a sign of disrespect from an opponent, then that button can be pushed, like, you've challenged this side of me that you think I cant unleash."
This attitude has been hard won. "I don't like bullies – I had to deal with that my whole life, so now is the time where I can finally fight against the bullies. It's kind of like a switch you pull," Rountree says, when describing how he changes his mindset ahead of fights.
"It only works with fighters, though, it's not like I carry this around outside. Fighting is the only place where that switch is allowed to turn on."
Rountree hopes his story can inspire other to show that people can always change as long as they put in the work.
"I am someone who would love to share my story or experiences in order to help, but I don't want to use that to boost myself up," he says.
"If people can hear my story, then absolutely I'll talk to them about it, to help people out of the rut that I was in."