N/A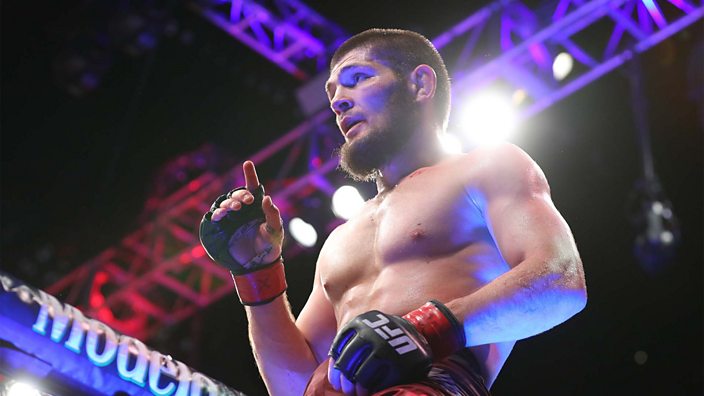 Getty Images
UFC 229: MMA legend Georges St-Pierre picks Khabib Nurmagomedov to beat Conor McGregor
The MMA legend has had his say on the fight everyone is talking about, and reckons he could be the one to take on the winner.
If former two-weight UFC world champion Georges St-Pierre was a betting man, he'd put his house (his "biggest one") on Khabib Nurmagomedov to defeat Conor McGregor and retain his UFC lightweight title.
Speaking to Submission Radio, Canadian legend St-Pierre said that if he was forced to pick a winner, he'd side with the undefeated Russian, who has torn through the competition to amass a record of 26 wins and no losses, with 10 straight wins under the UFC banner.
"If I had to bet - if I had to put my house on it, the biggest one! - I would have to choose Khabib over Conor," he said.
"Khabib never lost, and Conor has lost before. He's lost on the ground. He has a few losses and he lost on the ground. That's where Khabib is good, that's where Khabib is more competent.
"However, Khabib is sometimes a slow starter and he gets punched a lot.
Nurmagomedov has been caught by strikers in fights before, only to subsequently overwhelm them with his ground game. The best example of that came back at UFC 205, when he took some solid shots early on from American Michael Johnson before taking him down and dominating him on the mat.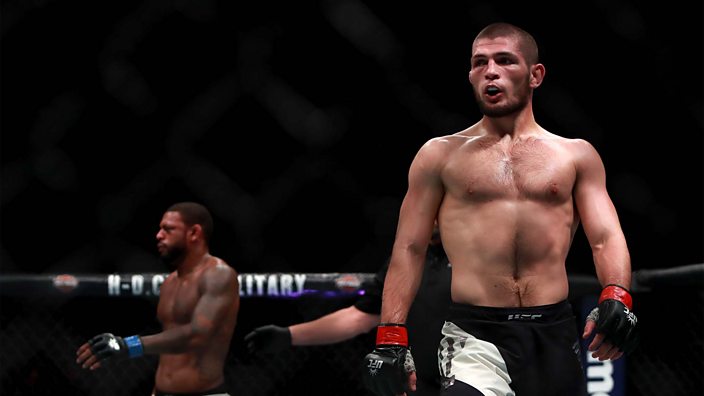 "Yes, he didn't look good in the beginning of that fight," recalled St-Pierre.
"And it's hard sometimes to close distance, he had a problem to close the distance.
"But once he's got you in the clinch he's very good. So, I believe the chance, the house goes in Khabib's favour, maybe."
And St-Pierre, whose last fight in the UFC saw him return after a four-year hiatus to submit Michael Bisping and capture the UFC middleweight title, said he'd be prepared to challenge the winner in a superfight further down the line.
"I would be interested in that fight. That's a win-win situation. It's a legacy upgrade and it's good money. It's gonna be a big fight," he said, before suggesting the UFC might not be keen on him fighting for championship gold after he relinquished both of his previous UFC titles.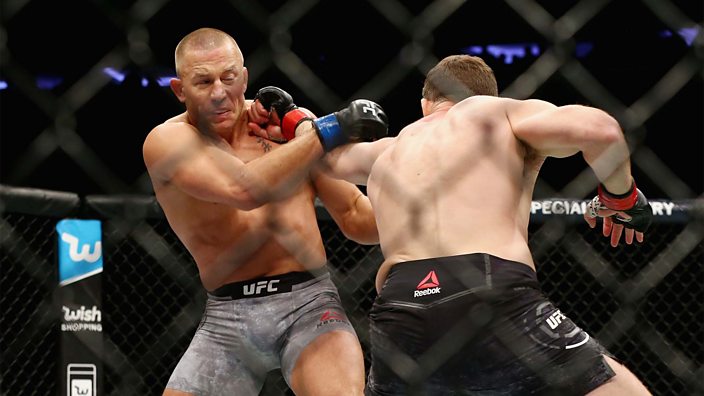 "I fought at 170, I relinquished the title. And I fought at 185, I relinquished the title. I don't think the UFC will let me fight for the title at 155. They will be afraid I'll relinquish and I'll leave the division in ruins again.
"From my perspective it's a very winning situation, for the UFC it's a big risk for them."
Any fight with Nurmagomedov or McGregor at 155lbs would mean St-Pierre would have to make lightweight for the first time having spent the majority of his career competing in the 170-pound welterweight division.
"Right now I'm less than 185. I'm 183, 185. I've always been like that, my natural fit weight," he said.
"But yeah, 155. I think I could make it. I never tried it, I'm not a fan of big weight cuts, but are they gonna let me do that? I don't know."
But St-Pierre hinted that he could still be persuaded to face Nurmagomedov or McGregor in a non-title fight, if the UFC was keen on the matchup, but not on the title fight.
"A title would be good for the legacy, but even if it's not for the title it would be a big fight. It would still be a legacy (fight). Maybe not as much as if it will be for a title fight, but it still would be against a champion. We'll see.
"I don't know. We'll see what's going to happen."