N/A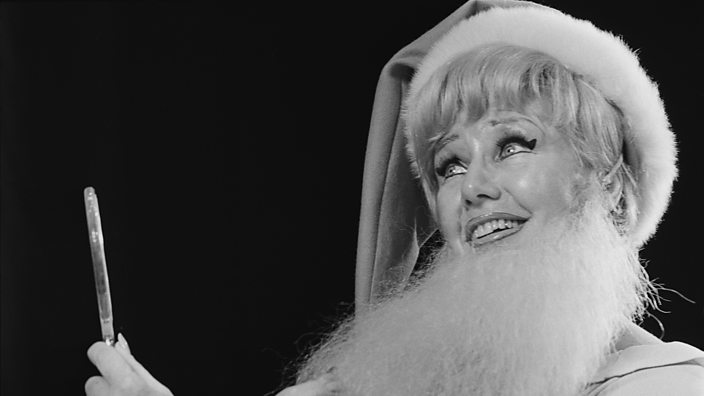 Getty Images
Gender neutral Santa is coming to town
The main thing is, we still get presents
When we say 'Santa', you probably think of an old fat guy with a bushy beard - but what if they were a woman, or non-binary? Isn't everyone capable of spreading Christmas cheer?
This is the debate that's heating up right now after a councillor in Newton Aycliffe (near Durham) complained last month about a woman being cast in the role of Santa in the town's Christmas parade.
Arun Chandran, the Newton Aycliffe councillor who was against the idea of a female Santa, told The Times that the role is only appropriate for men.
"My understanding is that Santa Claus, otherwise called Father Christmas, is a male role. I have no issue with a Mrs Claus. But Santa Claus being a man is a long-held tradition accepted by the vast majority of society."
Others in the council initially disagreed - with Bill Blenkinsopp, 70, responding: "We voted unanimously, there's nothing wrong with the lady Santa. Does it matter who Santa is?"
However, the council voted on it again a few days later and, following a debate, ended up reversing their decision, ruling that "the role of Santa Claus should continue to be a male role". 
Their see-sawing response reflects changing attitudes to Santa in wider society. A recent study has claimed that 27.8% of people in the US and UK would prefer Santa to be either a woman or non-gendered. Of those, 10.6% say they want a female Santa, while 17.2% want the character to be gender neutral.
This isn't the first heated debate we've had about Santa's gender, though.
In 2015 there was this viral video, in which kids were asked whether a female Santa would be up to the job - prompting answers like "no, because she'd get lost in the sky". Ahem.
Then in 2016, there was the M&S ad where Mrs Claus was revealed to be central to the whole Christmas operation. And last year, it was (dubiously) claimed that people wanted Father Christmas to be given the more inclusive name 'Person Christmas'.
Meanwhile, Santas in New Zealand are way ahead of us - with the town of Gisborne apparently featuring a "female, regional, Maori, queer" Santa…
... And a shopping centre in Auckland displaying a Mary-Poppins-themed Santa, complete with a large beard, handbag, knickers and stockings. 
Gina Battye, an LGBT+ identity coach, tells BBC Three that it's great that more than 17% of people reportedly want a gender-neutral Santa.
"This shows that progress is happening around inclusion, and more people are challenging their perceptions and childhood conditioning," she says.
Plus, she adds that a non-male Santa could be a good opportunity to teach kids about non-binary and trans identities.
"Let them know that anyone can be 'Santa'," she says. "With my niece and nephew, this is how I've explained it to them. When we see Santa in stores, I tell them that he can't be everywhere talking to all the little children - so some Santas are male, some female, some trans, and some we don't know. But they all act as Santa's messengers."
So, according to Gina, having a range of different Santas could actually have a positive effect on kids, as well as being good for equal opportunities.
Besides, Santa as he is can sometimes be kind of terrifying for children.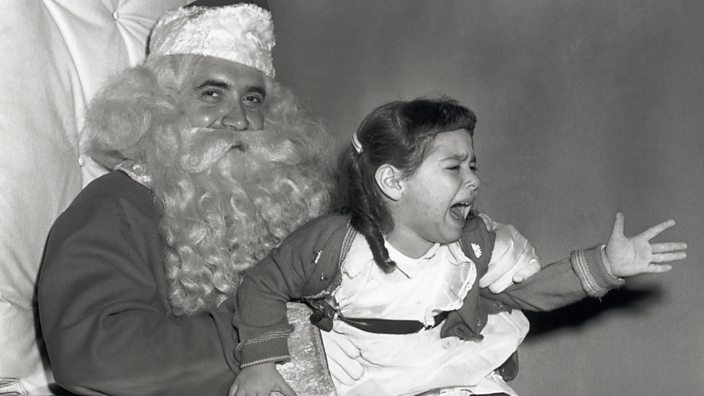 So, maybe it's time Santa had a makeover. To be honest, as long as they still bring us presents, we're happy.