N/A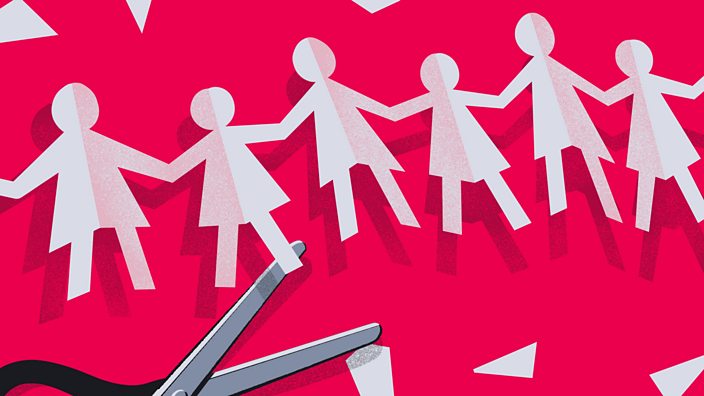 David Weller/BBC Three
Christmas in a women's refuge: 'If I hadn't spent Christmas in a refuge, I'd be dead'
For people in abusive relationships, Christmas can be the worst time of year. But a women's refuge can offer safety and a happy festive period
Warning: This article contains stories of domestic abuse which you may find upsetting.
Two years ago Rachel* had a knife held to her throat, as she often did. Every day she thought it would be her last. Instead of being wonderful, Christmas was the most feared time of the year – as it is for many women being domestically abused.
The festive period was the scariest time of year for her, because alcohol was everywhere and it made her abuser even more unpredictable.
"He would accuse me of flirting with his dad, his brother, anyone that spoke to me or made eye contact with me," she says.
It was the Christmas where she was seven months pregnant that she remembers the most clearly. After spending the day at his family's house, his mood changed, as it often did.
"He took a big knife and kept making stabbing gestures towards my stomach, saying he wasn't sure whether he wanted to have a baby with me," she remembers. "I was terrified for my baby. I was no longer scared for myself."
The day Rachel tried to get her abusive partner to leave he set fire to her front door. She then turned to the charity Refuge for help. Rachel and her family say that if she hadn't got out, she would be dead.
'Does Father Christmas come to a refuge?'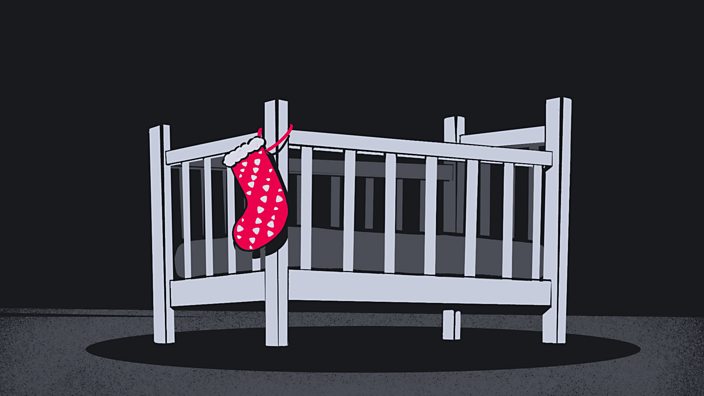 A few months later, as the smells of her home-cooked Christmas dinner filled the air around her, Rachel watched as her daughter unwrapped more presents than she could have imagined. "Now I can give my daughter the Christmas I didn't think we'd be able to have together," she remembers thinking.
After escaping the abusive relationship, they were both safe.
An estimated 1.7 million people in England and Wales experienced domestic abuse in the last year. While the Christmas period doesn't cause violence, it can increase the risk. Triggers like more social situations, free-flowing booze and financial pressures can hit families affected by domestic abuse the hardest.
Refuge staff say that children staying often ask: "Does Father Christmas come to a refuge?" and make comments like, "Father Christmas never comes, Daddy say it's because I'm naughty."
But far from the desolate situations the women and children have fled, workers say refuges are some of the most magical places to be during the festive period.
In her shelter, Rachel says all the residents threw a Christmas party. Packed into one apartment, the children ran between different games and a karaoke machine. She remembers in that moment almost forgetting that she came from another life and was starting over.
In Reigate and Banstead, Surrey, once a year, the Women's Aid (RBWA) refuge transforms into Santa's grotto. The walls are trimmed with tinsel and Christmas music blares out, as each child excitedly gets the chance to meet Father Christmas.
When Christmas Eve arrives families are gifted a big Santa sack of presents, each thoughtfully chosen based on what that child really likes. This year a 12-year-old will be unwrapping the Marvel Lego set he's always wanted, while a young girl who is obsessed with arts and crafts will be able to make her own friendship bracelets.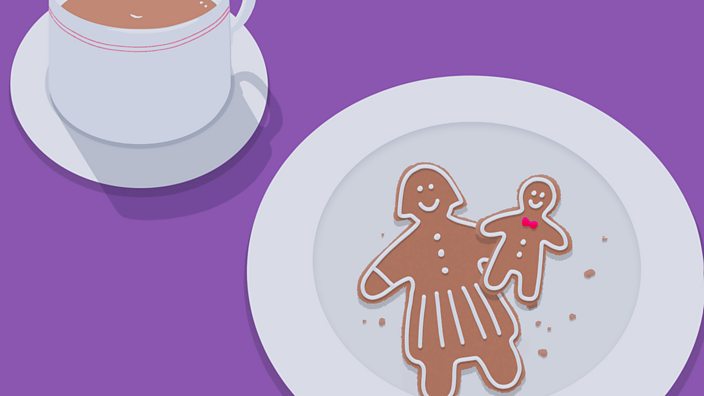 Emma, the Service Manager at RBWA, told BBC Three: "For a lot of our families, they've never had a happy Christmas, or it's been tainted by a memory, but to be able to change that is really special.
"A lot of our mothers are living on food banks, so we make sure they have a voucher so they can go out and buy their child whatever present they want."
She says many of the mums cry because they've never been able to do that before.
Domestic violence charity Refuge told BBC Three that around 300 children will be staying in their refuges this Christmas. Like Rachel, Ellie* escaped an abusive relationship, and her son, now three years old, is one of those children.
'On my son's first Christmas, he had nothing'
Ellie remembers her and her ex-husband's first Christmas day with their newborn son. Her partner hadn't spoken to her for a whole week, and didn't break his silence until 4pm on 25 December. The longest he went without speaking to her was one month.
Ellie couldn't work for most of her pregnancy because of medical complications, so was entirely reliant on her husband sharing his income. "I had to beg for money just to buy food," she says.
She says her husband used money to control her. She often went without food and had no clothes that fit her after her body had been through pregnancy and childbirth. But that month there was no point in begging, as her husband had gambled away everything.
"We had no money for Christmas, no money to buy a Christmas tree, no money to buy anything... It was my child's first Christmas, I looked at him and he had nothing. It wasn't even Christmas for him."
A friend had given Ellie £20, and she decided to secretly save it to go towards Christmas.
When she went out shopping, she found a Christmas tree slightly bigger than her hand, being sold for just £1. The stall owner – seeing her distressed and choosing the smallest, cheapest items – gave her a large Christmas tree for free.
She spent the rest of her money on a few decorations, a t-shirt for her husband and vests for her newborn boy.
"I went home and I was so happy, a perfect stranger did an amazing gesture for me and for my child," she says.
But her husband was immediately angry, and didn't speak to her for a week. Not believing her account, he later told her she made him feel like "less of a man".
Ellie says their next Christmas together was worse, but she can't talk about it. Even the thought of it chokes her up, and she has to take a moment to compose herself.
When women like Ellie arrive at a shelter they've often left their entire lives and have nothing but the clothes they're wearing. So they are greeted with tea and coffee and provided with everything they need to settle into a new home – bedding, cutlery, and toys – to help make the change less overwhelming.
They are then allocated to an advocate that can help with things like applying for benefits, accessing legal support and making sure both mother and children are emotionally supported.
'I was 11 when we moved into a refuge'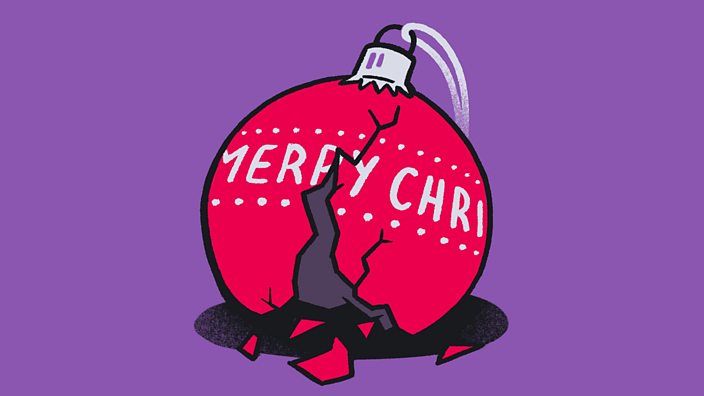 The NSPCC estimates that 1 in 5 children will be affected by domestic abuse at some point during their childhood.
Andrew*, now 28, stayed for seven weeks at a refuge, in the run-up to Christmas.
He was 11 when, along with his two younger sisters and mum, he moved into the Armed Forces' Sheltered Housing for Women and Children.
"I remember feeling very welcome, there were always lots of people around and there was a real togetherness," he says. "I have a vivid memory of everyone in the playroom, playing games and there were prizes – it was some kind of Christmas party."
Andrew remembers feeling like being safe was the only important thing. "I didn't really care about presents or anything that Christmas. Every other year I'd be like, 'I really want a BMX, I really want a PlayStation, I really want a skateboard', and that Christmas I remember thinking, 'It's pretty nice that we are with our family and safe'."
He also found friends, and their shared experiences meant they understood each other without having to talk about it. "We didn't particularly talk about what had happened to our parents, we knew implicitly it was something bad," he says.
'We have to turn families down'
There are lots of families that won't be safe this Christmas. Emma from RBWA says the demand for refuges across the UK is extremely high all year round. Their refuge is currently at full capacity and has already had to turn down five families this month.
"It's really difficult because you have to turn down a family and know that you're leaving them in an abusive situation because you just don't have the space to take anybody else," she says.
Ellie, one of the lucky ones who got a space, shared her story of domestic abuse from her new flat at the Refuge-run shelter. As she talks, her son runs in and out, delighted with the biscuits, trucks and balloons at his disposal. On her table is a Christmas tree, covered in fairy lights and topped with an angel – like she has always wanted. On one of the lower branches hangs a little mouse in a red t-shirt that her son wanted and picked out. "It's perfect," she says.
"Before I got to the refuge everything was dark. I couldn't see a future. I couldn't see a plan. I didn't think I was entitled to happy days, that's what abuse does," she says. "But now I know we are all entitled to have happy days because I have them now."
*Names have been changed and locations obscured to protect anonymity.
If you have been affected by any of the issues raised in this article, advice can be found here.