N/A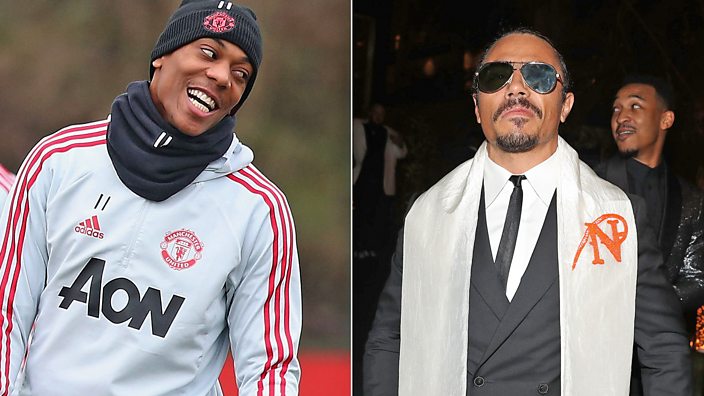 gettyimages
Finally someone who makes Anthony Martial smile… Salt Bae
It turns out he was just hangry this whole time
Something special happened last night. Something rare. Rarer than the rarest sirloin steak served up at the man known as Salt Bae's Dubai restaurant. Something so rare.
Anthony Martial… *drumroll* ...smiled. 
Look at the unbridled joy breaking out across his face!
Manchester United are in Dubai at the moment for some warm-weather training and, if you're an elite footballer (and not a vegetarian/vegan), it seems a trip to that part of the world isn't complete without checking in with friend-to-the-stars and meme-that-won't-go-away, Salt Bae.
Either way, Martial's momentary blip on the emotional register hasn't gone unnoticed by United fans.
In case you didn't know, Martial doesn't smile much. It's a bit of a thing. Even when he scores…
In 2017, on Match of the Day, Manchester United veteran Phil Neville outlined two concerns he had about the young French prospect, despite his "unbelievable ability".
"The problem for me is two things," said Neville. "His consistency - sometimes he's fantastic, the next time he's really poor. And I'd like to actually see him smile. He's playing for one of the biggest clubs in the world. He doesn't look like he's enjoying his football."
It actually became such a thing at one point that Martial felt moved to address the issue publicly. Speaking to Sport Witness in 2017, he said: "Off the pitch, I'm a bit shy, I don't show my emotions that much, but I'm happy, even if you don't see me smile, I'm still happy.
"Maybe on the pitch it's because I'm focused. I'll try and smile more, but it wouldn't be natural if I forced it."
Is he shy? Or does he just have resting glum face?
Of course, it's not fair to say that he NEVER smiles. And, when he does, it kinda adds value. Like a real accomplishment.
Maybe Salt Bae has helped us uncover the cause of Martial's apparent moodiness – perhaps he was just hangry this whole time! We can all relate to that, surely? 
Ps. For those invested in this, you may be interested to know that Martial was back to form when the cameras were on for Salt Bae's Instagram story. Ice cold.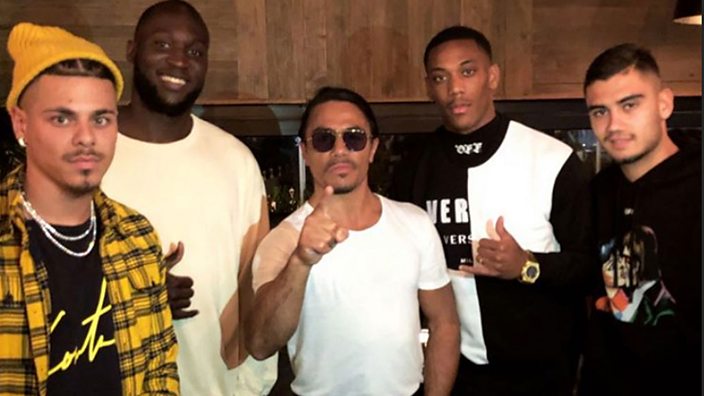 We can all respect that level of consistency... even Phil Neville.