N/A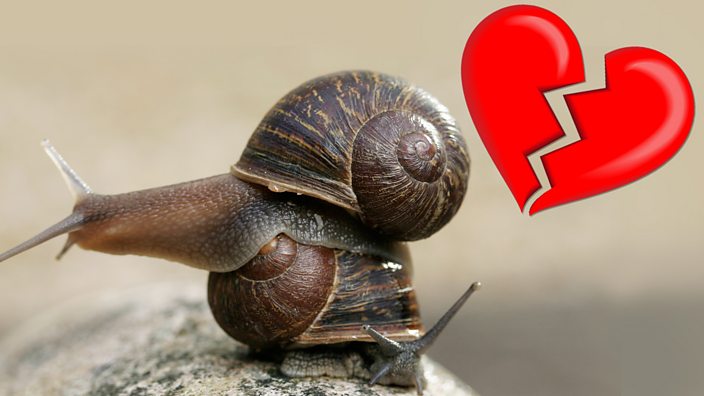 RIP Jeremy: The tragic tale of a mutant snail
How Jeremy Corbyn's mollusc namesake became a global heartthrob and failed to get it on with a snail named Theresa
Yes, you read that correctly: Jeremy the lonely, 'lefty' snail has died at his Nottingham home.
The rare snail with a left-curling shell became a global heartthrob earlier this year after a BBC call-out to find him a 'lefty' mate. Since then his fame has skyrocketed due to some very public betrayals by his supposed suitors.
He was found dead in a research lab refrigerator last Wednesday by Dr Angus Davison, a professor at Nottingham University.
Jeremy was discovered last year in South West London by a retired Natural History Museum scientist who recognised his unusual, left-curling shell. The biological mutation is extremely rare, with as few as one in a million snails sporting a leftwards swirl.
This has serious romantic implications - snails with the mutation have their reproductive organs on the left-hand side of the body, meaning they can only reproduce with snails whose organs are similarly positioned. So, it's safe to say that Jeremy wasn't having much luck on his home turf.
Poetically enough, our hero was found atop a compost heap, something that every millennial who's ever been through the trials and tribulations of online dating can relate to.
Upon discovery, Jeremy was sent to another scientist who contacted Davison, a specialist in snails.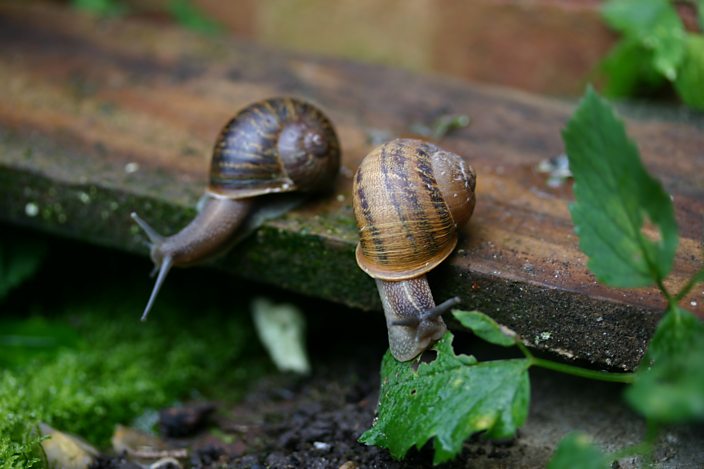 "It was really, really exciting!" says Davison. "The scientist emailed me one Friday night saying, 'We've got this snail, would you like me to do anything about it?'
"I don't normally check my work email on a Friday, but he said, '...or I'll put him in the freezer' and I said, 'Don't do that!'
"We can do very little once they're frozen. From that point he came by snail-mail to us."
As a geneticist, Davison was keen for Jeremy to reproduce. But there was just one problem: how do you find another rare, left-curling snail?
Finally, the scientist had a flash of inspiration and decided to see if the press might be interested in the story of the lonely snail. Fortunately for Jeremy and snail geneticists everywhere, the BBC answered the call.
A global appeal was put out to find a partner for Jeremy, with the hashtag #snaillove deployed on social media. Our boy Jezza shot to fame, with the world's largest broadcasting organisation essentially acting as his wingman.
A spoof Twitter profile was set up, boasting over a thousand followers.
And fan videos were created recounting his romantic struggles.
The search was successful and not one but two left-shelled snails were found for Jeremy. The appropriately named Lefty was found by a snail enthusiast in Ipswich, while Tomeu was saved from the frying pan after being sent in by a Catalan restaurant owner.
But this is where things took a tragi-comic turn for our hero. Because while there was some initial "flirting" between Jeremy and his partners, around February the snail, nearing the end of his life, grew a bit 'sluggish'.
Davison decided to help preserve Jez by placing him in a fridge and, at this point, the snail mating escalated into a full-blown love-triangle. Lefty and Tomeu got it on with each other, producing 170 baby snails.
"It's like that thing where maybe you introduce your best friend to a girl you're interested in," and they get together, Davison told BBC radio at the time.
Snails are actually hermaphrodites, meaning that each individual specimen is able to fulfil both the male and female function when partnering for reproduction.
And while this might have meant heartbreak for Jeremy, it was still mission accomplished for the Nottingham research team, who now had the offspring of two left-curling snails.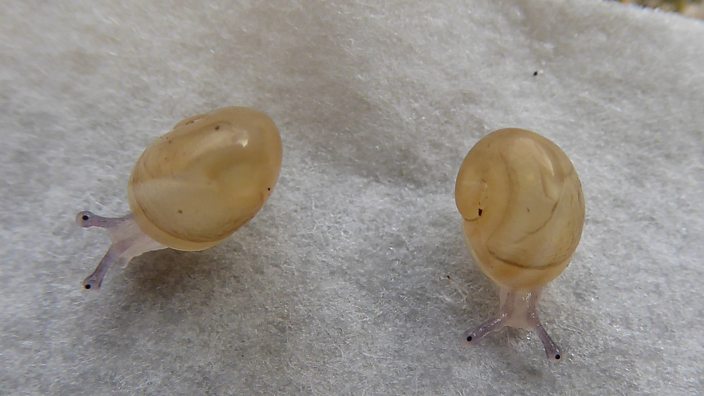 There is, however, a bitter-sweet epilogue. Jeremy lived long enough to mate with Tomeu, producing 56 baby snails.
Unfortunately for Jeremy, he passed away before they hatched. The kids will have never had the chance to meet their famous parent.
But finally, the question that everyone really wants to know - was the left-curling snail named after that other famous lefty, Jeremy Corbyn?
"Yes," says Davison. "Not just because Jeremy [the snail] is a lefty but because Jeremy Corbyn likes gardening, which seemed particularly appropriate."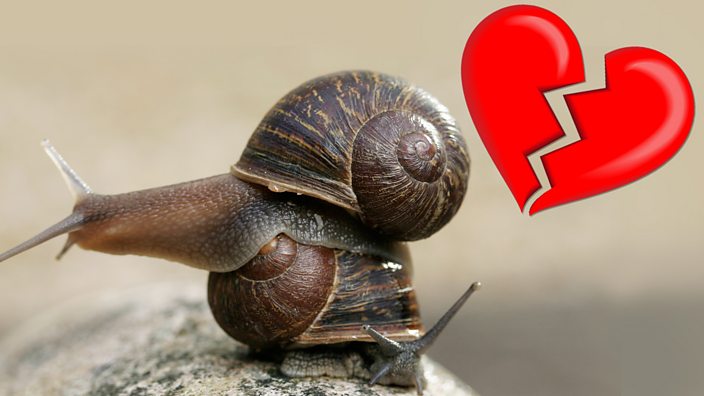 And in a further twist, the scientist who sent in Jeremy the snail also sent in a snail with a right-curling shell. Can you guess what they named it?
"Of course we called it Theresa."