N/A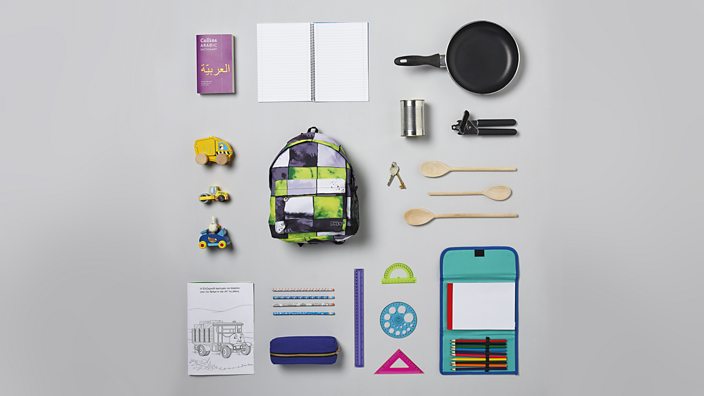 Glimpse
Now you can buy Christmas gifts that go straight to refugees
It's time to start thinking about Christmas presents...
We love Christmas - the food, the lights, watching Die Hard for the millionth time... (yes, it is a Christmas movie, don't at us). 
But one thing we don't enjoy is Christmas shopping.
The endless rows of uninspiring stocking fillers, the growing suspicion that your online checkout basket is full of stuff your loved ones already have, the assault on your already hollow bank account (sob)...
But good tidings we bring, for here's something that'll genuinely give people a feeling of goodwill.
Choose Love, a pop-up shop where you can buy essential items that get sent directly to refugees, is back in London for its second year.
Which is good news for people in need. Last year, the store raised £750,000 - which helped buy refugees 800,000 meals, 25,000 essential winter items and somewhere to stay for 3,556 nights.
In fact, the project was such a hit in 2017 that Glimpse, the collective behind it, has also opened an additional store in New York - which already has high-profile champions, like chat show host and satirist Stephen Colbert.
Like last year, the London store near Carnaby Street is again staffed entirely by charity volunteers, who are apparently more than happy to chat with shoppers about the ongoing refugee crisis.
Items you can buy include emergency blankets, warm clothing and first-aid kits, as well as food, tents and sleeping bags, plus basic household cooking utensils and school equipment.
There are lots of things we take for granted in there, too - like sanitary pads and toothbrushes - that people fleeing war really struggle without.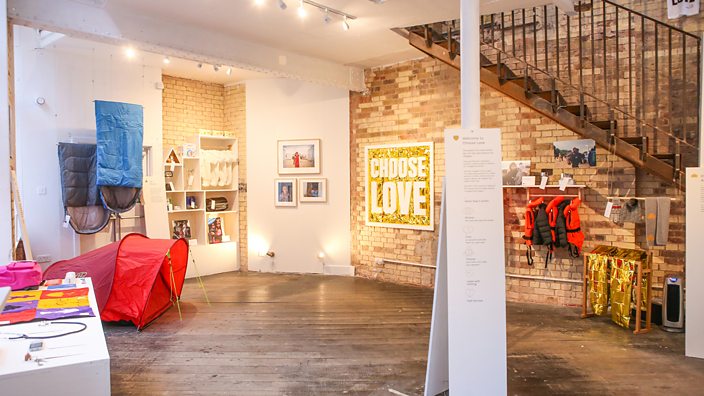 "When it comes to Black Friday and Christmas shopping, everyone's kind of had enough of just buying stuff for the sake of it," says Zac Schwarz, co-founder of Glimpse.
"But everyone quite likes the festivity and emotion of Christmas. So when we set it up last year, we thought it would be great if we could open a shop where people could buy stuff for those who are really in need."
So the group contacted a refugee charity, and together they came up with the idea of the refugee Christmas shop. Stylists and art directors chipped in design advice on a voluntary basis, too, and the shop was staffed with people who also volunteer in refugee camps all over the world - including Calais and Lesvos. And the whole thing came together so well that they knew they'd have to do it again.
The idea is that, as a shopper, you leave empty-handed but fulfilled. "You can shop to your heart's content, leave with nothing, and feel great," goes the shop's mantra.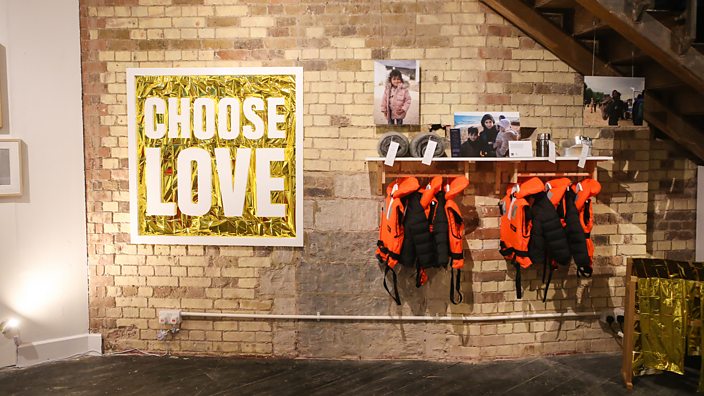 Tom Steadman, from Help Refugees, says that this year the London shop raised more than £100,000 on Black Friday weekend alone - and the first lot of essentials are on their way to refugees now.
"When I talk to shoppers about the hygiene items, like toothbrushes, they often start welling up or even crying," he adds. "There's something really special about the whole thing."
This refugee project echoes similar charity gift initiatives where people can buy farm animals, solar lamps or emergency shelter for others in developing countries.
There's also a London based-initiative that refurbishes bikes and gives them to refugees in the city in order to help them travel on very tight budgets.
This article was originally published on 17 November 2017