N/A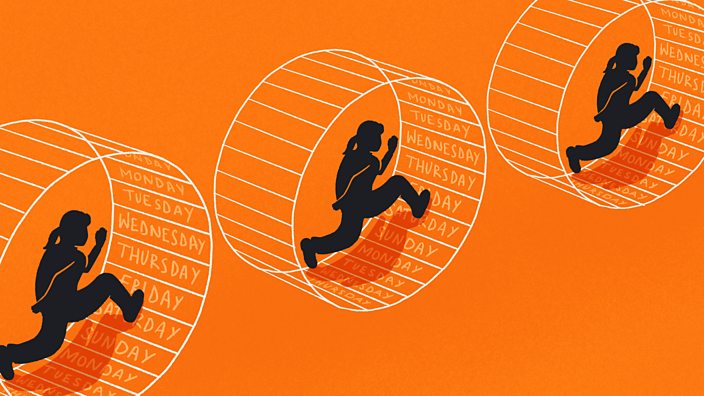 BBC Three / David Weller
'We all have millennial burnout'
BBC Three readers share their stories
"I'm doing well in my career, but my personal life admin is a mess. I feel stressed, guilty, and permanently tired. My brain never stops. I'm constantly on hyper-alert about the things I should be doing – but just can't bring myself to do. I already suffer from anxiety and depression, and this stress has disrupted my sleep and led me to have mild insomnia."
The reaction to Rhian's story has been huge, with people in their twenties and thirties from all over the world getting in touch to share their own experiences of this type of burnout. All of their stories are different, but the one thing they have in common is that they're so exhausted by the pressure to do everything they need to that they can barely cope with the most routine of tasks - something Anne Helen Petersen dubbed 'errand paralysis'.
Here, we share five people's stories of millennial burnout.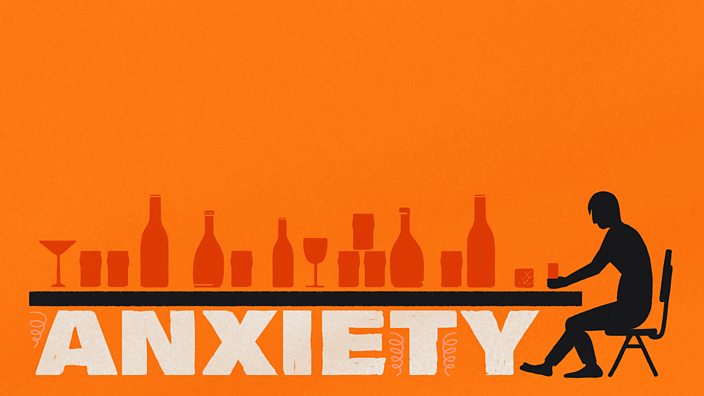 'I drank too much to cope with the anxiety'
When I moved back to the UK aged 23 after living abroad for two years, I realised that while I'd been having a great time, all my friends had been climbing the career ladder. I didn't regret my choice, but I started to feel overwhelmed about playing catch up. I had my first panic attack on a Sunday afternoon when I started thinking about how I needed to sort my life out.
Over the years, I managed to get a job I loved at a start-up, but the stress and anxiety didn't go away. I was working long hours, going out a lot, and stressing about everything: day-to-day work-life, after-work plans, exercising too much or too little, eating the wrong amount, travel, rent, the fact I wasn't saving, dating, and so on.
At times, I was eating and drinking so much I wondered if I had an alcohol problem or eating disorder. But, last year, I started seeing a therapist, and she thinks I was just using those things to help me cope with the burnout and anxiety I was feeling.
Now, I'm trying to be kind to myself and not feel guilty for not doing everything. It's hard though, because, once you get to a certain age, you do feel the pressure to have your career and relationships all worked out.
For our generation, it's also about all the other factors deemed necessary to be a well-rounded person, like whether or not you've read a particular blog, article, book, or listened to a podcast. It's exhausting, and I'm not surprised so many of us feel this way.
'It feels like smashing into a brick wall'
I've had burnout since I was a teenager. I felt a lot of pressure that seemed to come from others' expectations: teachers, society, the world, employers. Everything was about getting a job and achieving the top grades. It was too much - especially as I have autism and was being bullied.
In the end, I didn't go to university and became a social entrepreneur. It's been great, but I don't remember the last time I worked less than a 100-hour week. My secretary helps me keep on top of things, but I experience this constant mental pressure because I'm always pushing myself and trying to think of new ideas. I don't stop, and so I suffer from headaches, feelings of worthlessness, and exhaustion. It's like a catch-22 because I'm scared to relax too much in case I 'forget' how to work again, but then I end up exhausted from overworking.
So many of my friends feel the same way. Millennial burnout just creeps up on you. It's like you're smashing a car into a brick wall and you have no way of stopping it. You can't feel it coming until it's too late.
Now, I've started trying to slow down a little, which means being extremely self-aware and making sure I have people around me who I can talk to. It's an ongoing process and I don't have all the answers.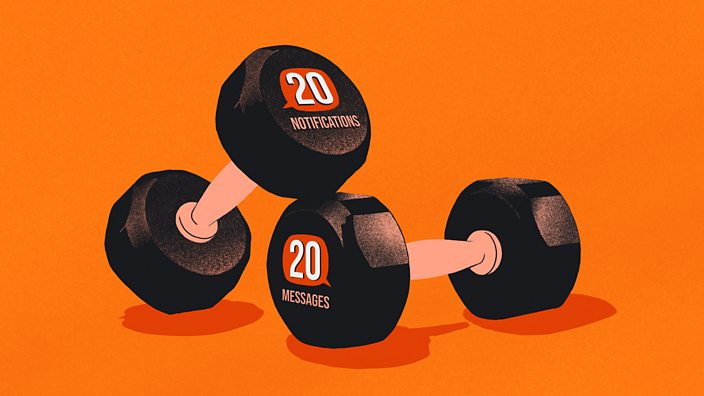 'I was obsessed with being on social media'
I'm a personal trainer and I also run an activewear clothes brand on the side. I'm doing a lot, and it means I really suffer with millennial burnout. One of the key symptoms for me is the never-ending guilt I feel when I'm trying to relax. I feel like I should be working constantly and that I'm actively failing in life whenever I try to have some respite. This has led to me waking up in the middle of the night to reply to emails and messages on social media.
I first started behaving like this several years ago and it's gradually become worse over time. At first, I still had the ability to put my phone down without any guilt, but now it's a real struggle for me to avoid engaging with online media. This has built up and up, and I think it's affected my mental health. I'm a lot more stressed, and it's impacted my ability to deal with normal things like making decisions or retaining information.
My family help with my business, and they've all noticed my burnout. I go to the office less frequently, and I become overwhelmed really easily. My mum has even said that spending too much time online has 'fried' my brain. That's why I've started trying to spend at least a couple of hours a day without my phone or laptop to get a break from screen time (if only to remind myself that the world isn't going to disappear just because I haven't checked my notifications for 20 minutes). Now, I plan to slowly increase the time I spend offline.
'The easy things didn't feel rewarding enough'
I first started noticing the symptoms of millennial burnout during the second half of my time at secondary school. When I was 17, I was a high-achiever and enjoyed working a lot. I loved working on projects and I always had this non-stop yearning for a feeling of achievement. This led to countless sleepless nights.
When I got to university, these feelings continued. When I was meant to be relaxing, I'd constantly be checking my emails and thinking of all the other things I could be doing rather than resting.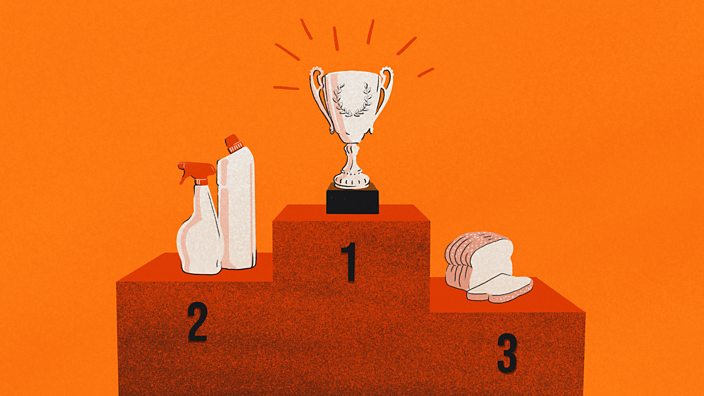 It wasn't until the second year of university that I realised that this vicious obsession with perfection had actually started affecting my everyday life. I'd find myself paralysed in front of tasks or chores that appeared simple, like sending emails or doing grocery shopping. Even though I knew these tasks wouldn't take much effort to complete and that they were actually essential for me, I couldn't find the motivation to do so.
I guess the easy things just didn't seem rewarding enough anymore. Now, I try to use willpower to counteract the effects of burnout. I try to take time off and force myself to relax, but it's not always successful. It's an ongoing struggle.
'It was so bad I developed fibromyalgia'
I'm an early millennial, and my burnout was at its worst around the time I turned 30. I'm a book editor and writer and, at one time, I had three accounts each on Twitter, Facebook and Instagram. I was working during the day and trying to write late into the night, and my health was declining. I was anxious, I couldn't sleep well and, when I went to the doctor, I found out I had developed a health condition: fibromyalgia.
Fibromyalgia is a long-term condition that causes pain all over the body, and can be triggered by stress. Lady Gaga revealed that she suffers from the condition in 2017, and has said she believes it's worsened by the physical and emotional pressures of her career.
I've had many, many medical appointments over a period of years about symptoms including exhaustion and not being able to sleep. Doctors told me to quit working and rely on benefits. Thankfully, I've been able to avoid giving up work and, over the years, I've developed an extensive self-care routine that works for me. I pace myself, don't use my bedroom for work, and have cut down on social media use. I've stopped trying to be everything to everyone, and instead, I just give my energy to things and people that are important. I'm so much happier for it, and no longer feel so frazzled.