N/A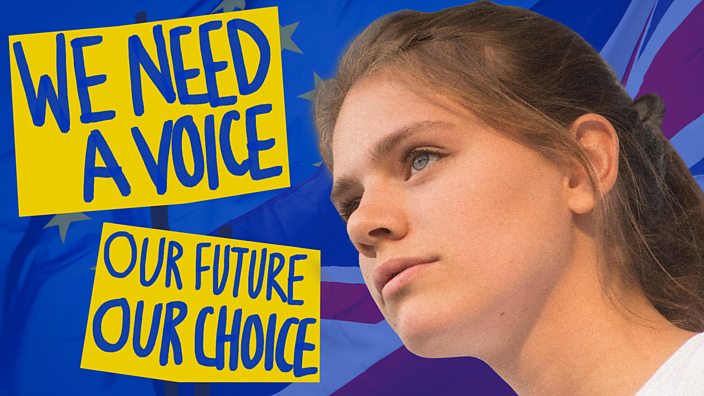 Bruce Tanner / Alamy / iStock / BBC Three
Why I'm taking a gap year to fight Brexit
'It's great to be 22 and feel like you're having an impact'
Following on from our in-depth look at how Brexit will actually affect our lives, BBC Three will be speaking to young people from all the sides of the debate to hear their stories. This is the first in our new series: Brexit and Me.... 
Last month, Lara Spirit, 22, found herself on the steps of one of the country's most famous addresses holding a document signed by 1.5 million people. It was a cold, December day, and everyone assembled was wrapped up as they waited for a government official to accept their petition.
"I'd never been to Number 10 before," Lara says, looking back on that memorable day. "I took a little selfie." 
Lara is the co-founder of campaign group Our Future, Our Choice (OFOC), which was set up a year ago to represent the views of young people who voted to stay in the EU. A number of different surveys suggest that just over 70% of 18–24 year-olds voted for Remain in June 2016 - but now the group has become focused on pushing for another referendum.
A year ago, Lara's life was different. She was a normal student, living with her two best friends, going to lectures and running in her spare time. But whenever she saw the news headlines about the latest hold-ups in the Brexit negotiations, she felt a deep sense of frustration.
"It's quite surreal when you think about how far we've come," says Lara. "From feeling so powerless after the Brexit vote, to thinking we could bring about real change."
When Lara was growing up, she and her family would discuss the big news stories of the day - like general elections - around the dinner table. But it wasn't until she started studying politics at A-level that her interest really grew. "As one of only two girls in the class, we had to fight to get our voices heard – that's when I started to get really passionate about it."
At uni, she kept up on life outside the student bubble by editing a student newspaper, Cambridge Globalist, that reported on world events happening in the UK and abroad, including the EU Referendum.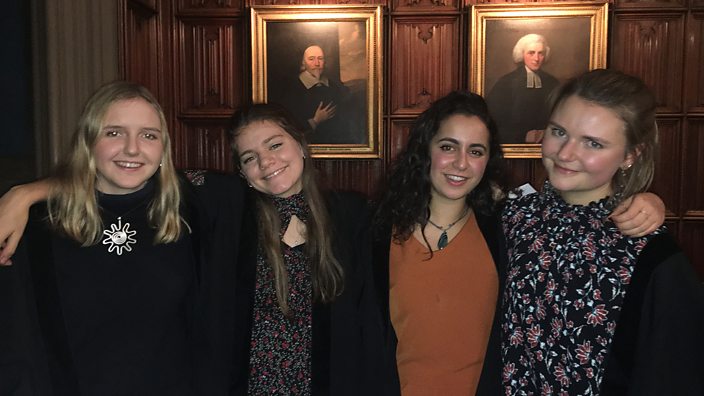 As voting day approached in June 2016, Lara says she was "complacent that Remain would win". She was in the middle of her first-year exams and didn't really get involved in campaigning.  
But on 24 June 2016, Lara's bubble burst. After voting on the day, she went to work as a waitress at a motorsport festival. By the time her shift finished at 3am, the first signs that Leave might triumph were showing. And when she woke up at around 8am, it was official: the UK had voted to leave the EU by 52% to 48%.
"It was a complete shock," says Lara. "I just cried."
"I remember running downstairs to watch David Cameron's resignation speech on TV in the living room. I suddenly had this sense of incredible guilt about the result – like I should have done more." 
That feeling of guilt weighed heavily on Lara. When she went back to start her second year at uni, aside from relentlessly reading about Brexit and discussing it with friends over dinner, she didn't know what else to do.
Then, a phone call from her old school friend Will, a fellow politics student, changed everything. Unlike her, Will had voted for Brexit but had changed his mind, saying he felt the Leave campaign was built on false promises.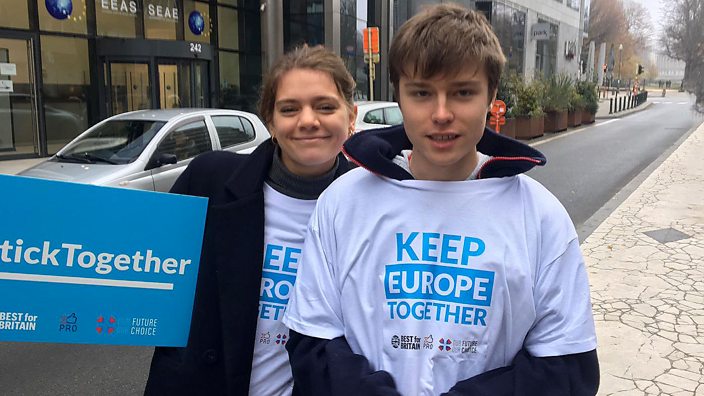 Now an impassioned convert, Will told Lara he was thinking of setting up a group with another friend Femi – a law graduate from Nottingham - to try and stop Brexit. She was keen to play a part. 
But how does she answer the criticism that she and her mates are part of a uni-educated, privileged elite? Many Leavers don't share her Brexit fears and instead - according to some research studies - voted to leave because of concerns about immigration, lack of opportunities, and pressures on public services.
"We get it a lot - this idea that we are the 'liberal elite' - and it's true that it is a privileged place to be in to worry about being able to travel and work abroad," says Lara. "But I feel like I was in more of an echo chamber before I started this campaign. Now, I've been to so many different places and met voters from all sides, and the main feeling I've come away with is that nobody is hopeful about Brexit whether they voted for it or not."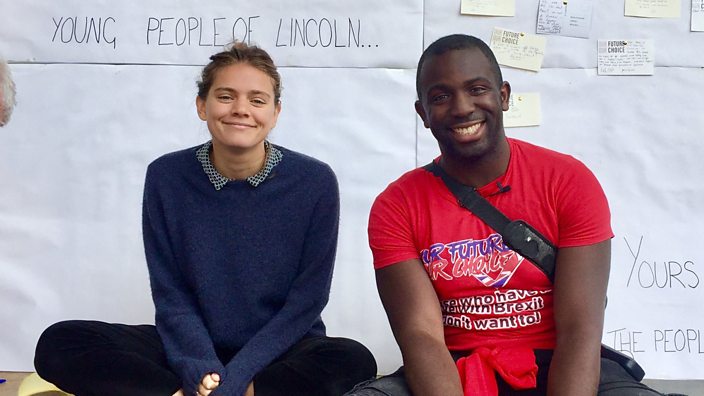 Getting so involved in politics left Lara facing some big decisions about her own future. By March 2018, after three months on the trail, it was clear the amount of time she had spent campaigning had taken its toll on her studies. Eventually, she was left with a stark choice – risk failing her final year exams or take a break from uni.
"I was really tired and anxious by that point," she says. "I felt like I wasn't able to do my best at either my uni work or the campaign."
Taking a gap year from her studies seemed the only option. At first, she didn't hold out much hope that her request to take time off would be granted. But luck was on her side, and it was agreed she could defer her finals for a year. 
By April, Lara had moved to London and was working full-time on the campaign out of their office at Westminster. She had gone from political chats with her mates to debating live on national television. The OFOC team had grown to include seven full-time staff, all in their twenties and who are all paid £10.55 an hour - the London Living Wage.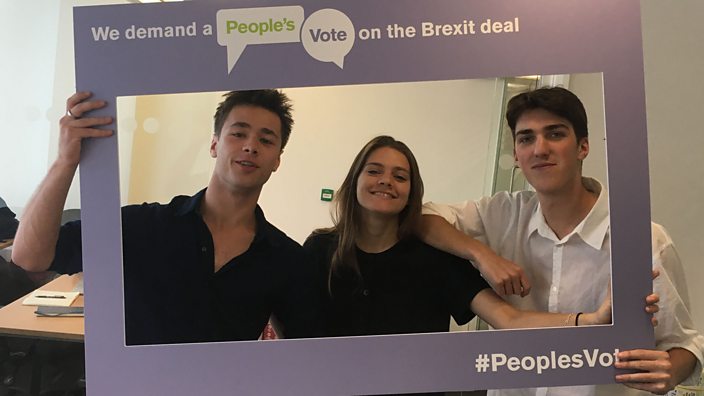 Their work is funded by donations - they've run three successful fundraisers on crowdfunding pages. In one alone, over £17,000 was raised in a single week. "I was amazed by the number of small donations we've received - the average was £30." People would also leave encouraging messages alongside their donation.
Given the all-consuming nature of the campaign, perhaps it's not surprising that Lara met her boyfriend on the trail. He's a filmmaker making anti-Brexit content and they bonded on a campaign trip to Brussels. "Obviously, I was quite apprehensive, as was he, because we were working together," says Lara. "But he's been amazing." 
In January, with Theresa May's historic defeat in parliament and just two months to go until Britain officially leaves the EU, the campaign is "pushing harder than ever".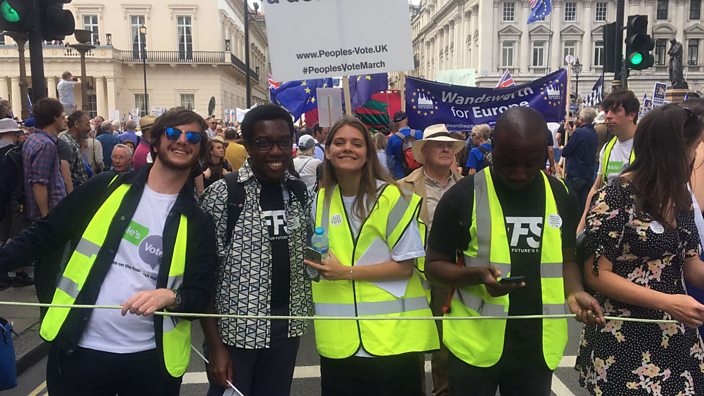 "Our work changes all the time," explains Lara. An average day can involve everything from heading to Brussels for a protest against Theresa May's deal, to organising meetings between ministers and young people, or travelling to schools to explain the campaign. 
"We went through such a painful few weeks after," says Lara. "We've learnt a lot from it."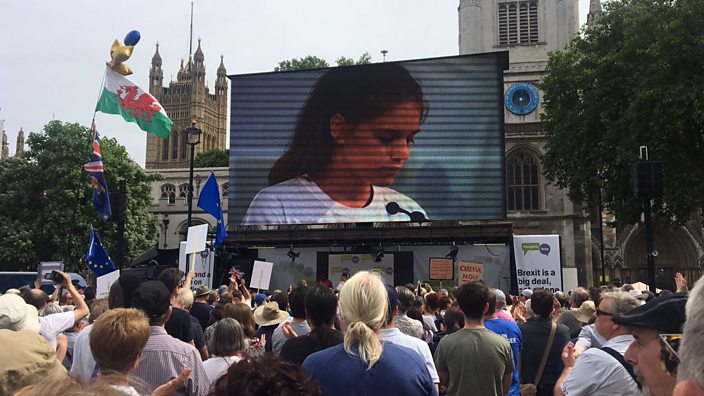 With the campaign now in overdrive as 29 March - the date earmarked for Britain's exit from the EU - draws ever nearer, you'd expect that Lara might be missing her more carefree uni life. But that couldn't be further from the truth. "It's great to be 22 and feel like you're having an impact."