N/A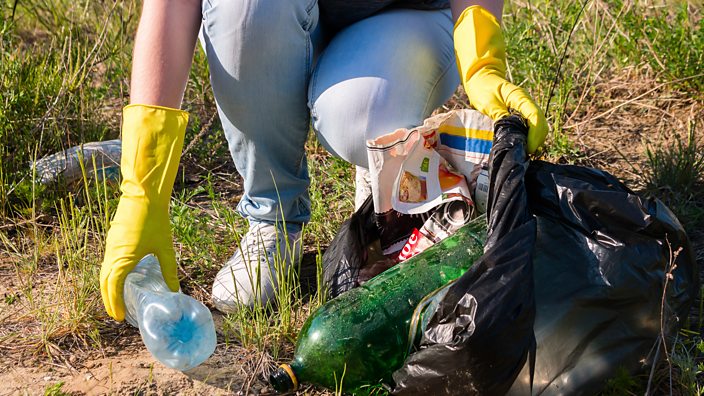 iStock
Plogging is the latest Scandinavian lifestyle trend to rock your world
The new craze set to hit our shores comes hot on the heels of Lagom, Hygge and the Scottish Còsagach. Will you try it?
If you're (un)fortunate enough to be a young person living in 2018, there are two looming crises on your horizon.
The first is plastic. Our oceans are being ruined by bottles, bags, and packaging. The second is summer, or more accurately the struggle for the beach bod.
So trust the Scandinavians to come up with a new lifestyle trend that offers the perfect solution – 'plogging'. 
This is a new pastime taking off in Sweden that sees people going for a jog, and at the same time picking up litter. You pick and you jog – hence the term 'plog.'
Just doing one of those acts in Nordic winter temperatures would be impressive by itself. Here's a mum plogging while taking her baby for a stroll in their buggy.
We're feeling pretty dizzy right now.
The first mention of the activity on Instagram seems to be back in October 2016, but it's only in the last few months that plogging has really caught on, with whole teams regularly meeting up to take part in the craze.
All you need to plog is your running gear, a bag for litter, and ideally a pair of gloves to protect your hands from whatever lovely trashy surprises you encounter along your route. 
And in return for your efforts you'll be rewarded with a workout for your legs, your core (from all the burpee-like squat movements of stooping down to grab discarded cigarette boxes and drink cans), and a boost for your soul. After all, you're helping to protect the environment.
The popularity of the trend is also spilling over into other countries. 
There is now a dedicated plogging community in Paris.
And the trend has made its debut in Thailand.
But to all the ploggers jumping on the latest lifestyle trend, we've got news for you: The Wombles were doing this back in the 1970s.
That's right, the furry children's characters, the Wombles of Wimbledon, built their whole lives around collecting the rubbish left behind by others.
The famous Wombles song even goes, 'Making good use of the things that we find / Things that the everyday folks leave behind'.
Plogging isn't the first Scandinavian lifestyle trend. The defining Scandi 'must do' of 2017 was the Swedish 'Lagom', a state of frugality that aims to get things just right.
Think Goldilocks – you don't want the porridge that's too hot or too cold, but the one at optimal temperature. 
Following Lagom was the Danish 'Hygge', which is usually translated as 'cosiness'. It's all about getting cosy through comfort food and soft surroundings.
It's also all about the cosy. Getting sheltered, warm. Think wrapped in a cashmere blanket in front of a roaring fire with a hot drink. And possibly a labrador. Quite different to plogging, which some might argue is fancy litter picking. 
So there's only one thing left to ask, really. Will you be plogging?