N/A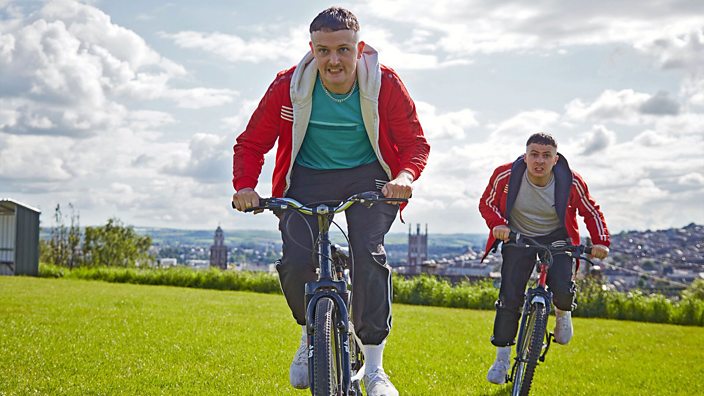 BBC/Vico Films
Young Offenders: Cork locals say it's 'pretty accurate'
What life is really like in Cork, the setting for BBC Three comedy The Young Offenders, according to three locals
"There's not a lot of opportunity in Cork. If you're from a middle or upper-class background then you'll be OK, but working class young people tend to get left behind."
Susan, 23, is a student and part-time youth worker in Ireland's second-biggest city. And after spending her entire life living in Cork, she's very familiar with the problems faced by young people in her hometown.
In fact, a recent report warned about the "scarring effect" of long term youth unemployment in Ireland, with more than 10% of under-26s out of work. The Irish economy was hit hard by the economic crash in 2008 and then faced years of austerity. 
And there were even concerns that Cork could become a "lawless city," with robbery and assaults on the rise.
These are all issues touched on – in a much more lighthearted way – in BBC Three comedy The Young Offenders. 
The show, set in Cork and now in its second season, follows teenagers Conor MacSweeney (played by Alex Murphy) and Jock O'Keefe (played by Chris Walley) as they navigate their lives in the poorer north side of the city and get mixed up in criminal activity.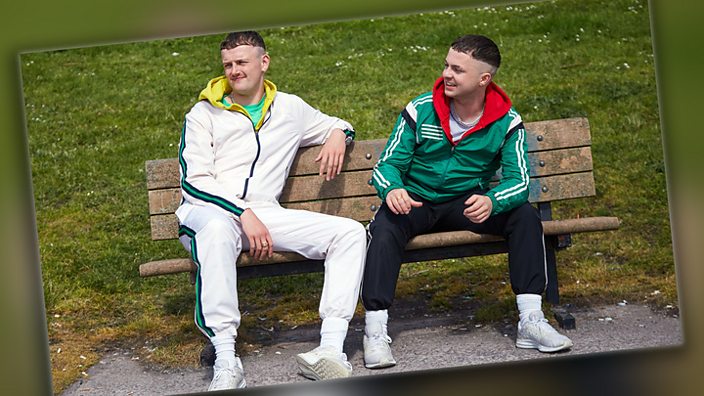 Here, three Cork natives discuss whether the show really reflects what life is like for them and the problems faced by young people in their city.
'They're ruining their own futures'
Ava, 18, has lived in Cork her whole life. In fact, she even wanted to be on The Young Offenders.
"I actually auditioned for it myself, to appear in the second season," she tells BBC Three. "I grew up in Cork and it's pretty accurate in most ways. Plus, it's just very funny."
Ava, who is currently in college, says she recognises the tendency for young people to get caught up in crime.
"It feels like there are more young people involved... than not involved," she says. "They're just ruining their own future, really."
And the student, who attends a youth club in the area, thinks the lack of opportunities for young people plays a part in why they have run-ins with the law.
"It's a bit of a disgrace. There should be more opportunities for young people so that they're not out in the street.
"There's nothing to do in Cork and youth clubs are only on, like, once or twice a week. You're just out with your friends and your peers will influence you into things like drugs, robbing bikes, robbing cars and knife crime."
'We do our best but there's a lack of funding'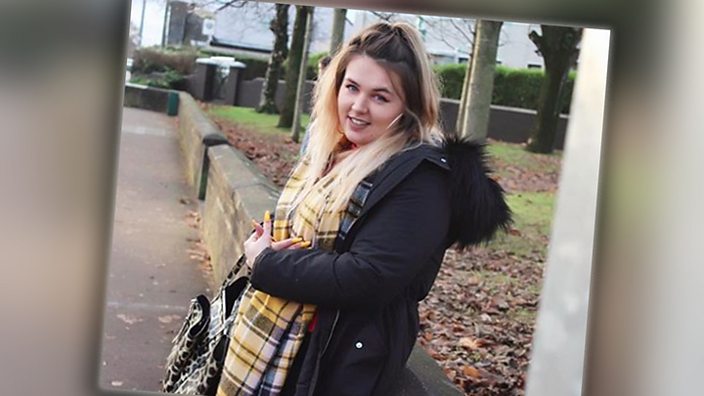 "If you weren't a young person, or if you weren't tied in with young people in some way, then you might not notice [how many] young people are involved in different types of crime," says Susan, 23.
The student and part-time youth worker helps people every day who are dealing with unemployment, addiction issues and exposure to crime.
"Usually it's low-level drug dealing after being groomed into it by older people. And loitering, which isn't a crime, but people tend to get arrested for it nearly every day."
Susan, who is planning to move away because of the high cost of living in the city, calls the problems with drug and alcohol abuse in Cork an "epidemic".
"It's crazy. In Cork you can't walk down the street without seeing someone absolutely out of it and it's a big problem for young people.
"Organisations do their best to help but there's a lack of funding and there's a lack of focus on teenagers."
'Life is more difficult for young people now'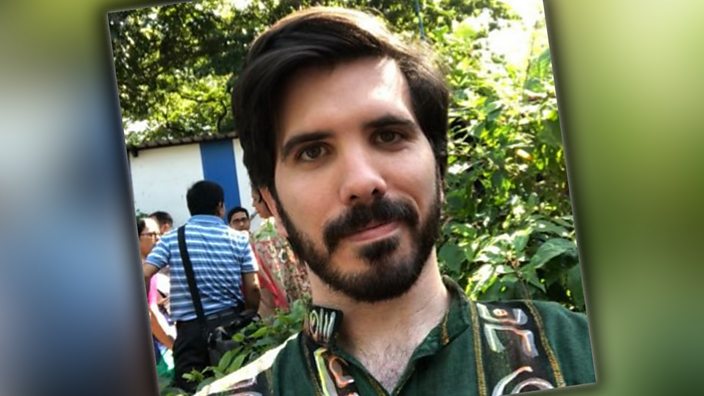 "A lot of the kids I teach share traits with Conor and Jock."
Jason, a teacher in the north side of Cork, says the stereotype of young people in his city as tracksuit-wearing trouble makers can be very different from the reality. 
"The kids I teach have sometimes faced enormous challenges.
"One of the things that really stood out to me when I watched The Young Offenders was seeing the way Jock gets a lot of abuse from people telling him he'll never amount to anything. But then, when you dig a bit deeper into his background, you find there's a lot of trauma there.
"There's a lot of sadness and, when you get to know him as a character, he's a very good, decent person.
"I've experienced that pattern many times with the young people I work with."
And Jason, 32, believes the economic crash, and the years of cuts that followed, has had a huge impact on the lives of young people.
"If you take kids now who are in the early years of secondary school – 13 or 14 - they wouldn't even remember a time before the recession."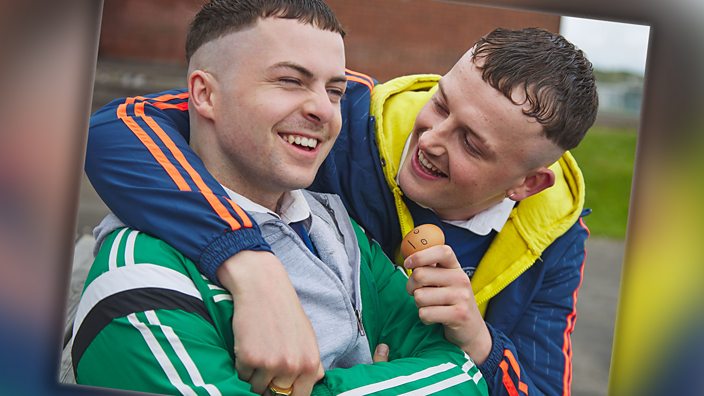 "The economy is supposedly recovering, but that's just not true for everyone. 
"I think it's more difficult for young people now. When I grew up, there was inequality in society, of course there was, but it didn't seem as stark."
One of the funders of youth services in the city, the Cork Education and Training Board (ETB), told BBC Three: "Youth projects did suffer from funding cuts during the recession but have since recovered and there are new schemes in operation in the city and county."
It said it was "always seeking to improve services" and has been working with the Irish government to get more youth workers and more funding "for youth work operations across Cork".
Cork City Council added that there is a "need to do much more to assist [young people] as we strive to support services in any way we can."
It said that "funding challenges" and the recent economic downturn had meant "difficult times" for its youth and social care workers, but said it was "proud" of their work.