N/A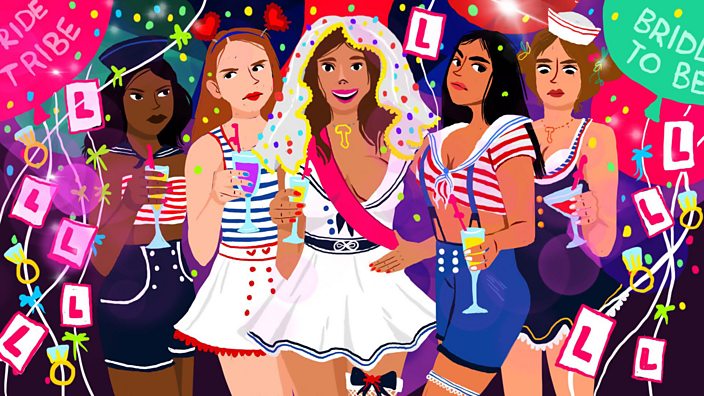 Sian Butcher
My best friend's hen do left me totally skint
Spending over £2,000 has put me off ever having a hen of my own
I felt a flutter of excitement when an email titled 'Sophie's final fling' popped into my inbox. One of my best friends was getting married, and this was the invite to her hen do. I was ready for all the clichés: 2-for-1 cocktails, dancing on tables, maybe even a stripper. 
But I needn't have worried about buying a feather boa or pink cowboy hat. As soon as I opened the email, my illusions were shattered; this would be a "high class" affair, and we'd be heading to Ibiza for four nights. A trip that would end up costing almost a whopping £1,500.
At first, I was excited – there were worst ways to spend a weekend than in a villa in Ibiza with some of my closest mates. The first email didn't detail the overall cost, just initial deposits for flights, accommodation, and activities. This was a year before the big event, so we all agreed to pay in monthly £100 instalments. My salary is £37,000, which is good, but after covering my rent, bills, travel expenses, ­and then the hen do payments, I was left with little disposable income.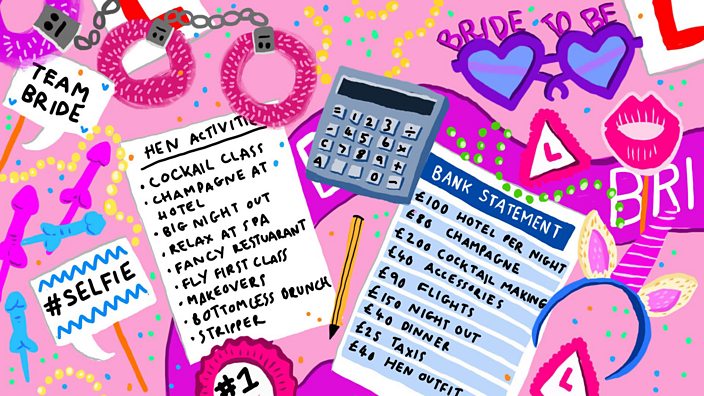 I brushed my money worries aside, reasoning that one blowout to toast such a good friend was worth it. But the costs started piling up before I even stepped on the plane. Every time a "hey ladies" email  landed in my inbox, my heart sunk knowing that by the time I'd read to the end, I would owe at least £50 for yet another "super fun fizz-fuelled activity".
Each night was to have a different theme – from a pink party to a Grease night, and we were expected to bring everything from our best neon clubbing gear to sailor's outfits and, of course, 'Pink Ladies' jackets. I didn't want to be the one making a fuss, so I kept quiet and got stuck into preparing for our Ibiza adventure. Even if that meant turning down plans with friends in the run-up.
I managed to save some money by recycling and packing last summer's wardrobe – and I even rebelled by choosing to take my old blue swimsuit for the pink party. Once we arrived, I was completely surprised by the effort and expense some of the other hens went to. One girl even came with a sailor's outfit she'd spent months sewing herself.
On top of clothes, we also had to pay for a salsa dance class (£35), the pool party (£45), a swanky beach club that would set us back £40 for entrance alone, plus dinners at some of the island's top restaurants. Another thing I learnt is that hens don't walk anywhere; it was taxis every night, and they were never cheap. There were a couple of likeminded girls who briefly mentioned that we were spending a lot, but on the hen dos I've been on, you feel like you can't speak out about what it's costing because it's somebody else's event and, after all, they're your friend.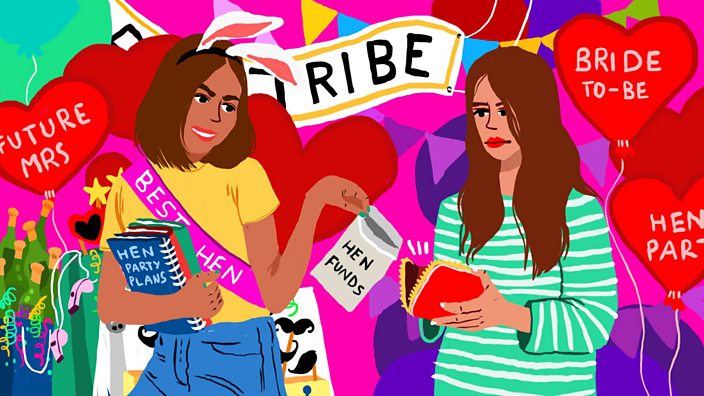 I'd made the decision to take a few hundred pounds worth of euros as spending money – and when it was gone, it was gone. I remained strict, and banned myself from using cash machines or my credit card. By the last day, I was almost out of cash. It felt gut-wrenching to be so frivolous  when I could be putting the money towards a deposit for a flat.
The icing on the (bank-breaking) cake was spending the final afternoon on a flashy boat party that cost £120. Sadly, I didn't get a chance to take in the scenic views as we cruised around the White Isle: a major bout of seasickness meant I spent most of the time leaning over the railing and puking. I was so dazed by it all that I forgot I was still wearing my designer sunglasses (a birthday present from my mum), and only remembered when they splashed into the sea below. After that experience, I was even more desperate to get back to rainy Blighty.
But Ibiza was just the beginning. My friends seem obsessed with having an 'away' hen and a 'home' one, and you're often expected to go to both to 'prove' you're a good pal. Hen do politics got the better of me, and I was roped into a night out in our hometown and, even though my flat was 15 minutes away, we all had to stay in a hotel costing £70. Why didn't I just stay at home? It was implied on the email chain that the group were staying there, and I'd be letting Sophie down if I didn't check-in too. I guess guilt got the better of me.
At that point, I'd spent so much on Sophie's hen extravaganza that I'd almost stopped counting. Resigned to the fact that it was, again, going to cost me my 'going out' budget for the month, I was talked into a final joint night out, inspired by the growing trend for 'sten' parties. Yes, a third hen party. On the night, we all wore our 'Bride tribe' and 'Stag on tour' T-shirts, and competed in drinking games and dance-offs to see who had the best squad.
I can't deny it was fun, but a three-part hen has to be some sort of record, right? On top of the initial £1,500 for Ibiza, this budget-busting trilogy ended up costing me almost £2,000. I know some people would say you can't put a price on friendship, but surely I'm not alone in thinking that's ridiculous. Plus, once I'd forked out for the wedding guest costs, the final tally came to almost £2,500.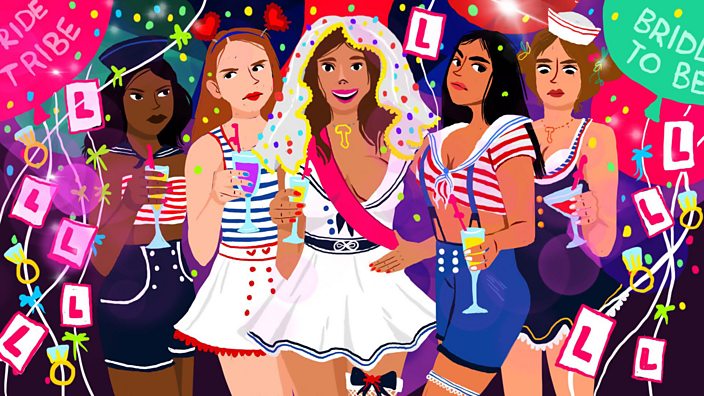 It might sound like I was being stingy or a whinge bag, but there were times I'd genuinely lie awake worrying about how I was going to manage the payments and still pay for my day-to-day life. I'd always been pretty good with money, but it felt like my money situation was spiralling out of control.
After Sophie's hen dos, it seemed as though the bar was raised: each hen do that followed was more elaborate than the last. There was the weekend party in a Lisbon rooftop apartment, the boozy weekend in Manchester where half of the hens turned up pregnant, so I ended up drinking more to compensate (ok, my bad for spending too much on that one). But then there was the Tenerife waterpark trip, which cost a few hundred quid, and we spent most of the day just queuing for rides.
It was as if everyone, including me, could only prove how devoted they were to the latest bride-to-be by spending all our savings, and using up our annual leave, to help her bid farewell to singledom. And, if I'm totally honest, it felt like people were more bothered about looking like they were having fun on the hen dos for Instagram's sake than having fun in real life. Don't get me started on the official hen do hashtags we were all encouraged/forced to use so that we could reminisce when it was all over. #wishyouwerehere. Hmm, no you don't.
Of course, I did often wonder why I felt this growing resentment. Was it because I was single? Was I being a killjoy or, worse, just plain envious of my loved-up friends? Hand on heart, I don't think so. The excess just seemed totally bonkers.
Now, a year on from Ibiza, I only have two hen dos and weddings in the diary for 2018 and I've learnt a valuable lesson: that it's ok to say no, or just go for a night or some of the activities for the hen part. And it doesn't mean I'm a bad friend. Not being stressed about being skint makes me a better friend to my bride mates in the build-up to their big days. As for me and Sophie, I wouldn't go as far as to say it's changed our friendship, but I do know I wouldn't put my friends under the same pressure if I ever got married.
I actually feel a bit hen-scarred for life by it all, so maybe I'll choose not to have a hen do. But if did, I'd settle for a low key one-nighter, somewhere cheap and cheerful. Let's just hope there's not a demanding bride lurking inside me, or maybe I'll be eating that pink cowboy hat rather than wearing it.
As told to Emma Broomfield