N/A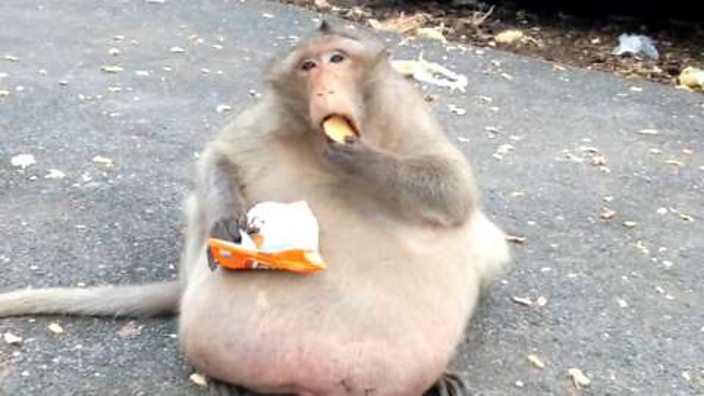 Lekbiz Childtoy/youtube
'Uncle Fatty' the obese monkey has completed his weight-loss camp
Well, since then, the chunky monkey has been working hard on his summer bod, and thanks to sheer grit, determination and a lot of cucumbers, he has now lost enough weight to be released back into the wild.
The fat primate, thought to be between 10 and 15 years old, used to gorge on junk food given to him by tourists in Bangkok's coastal Bang Khun Thian district.
While macaques normally weigh between eight and 10 kilos, Uncle Fatty reached an enormous 27kg. But after being sent to a special boot camp, the obese monkey has shed an impressive 2kg, or 8% of his body mass.
He still weighs in at a formidable 24.75kg and his impressive belly remains, but his condition has improved dramatically since he was first taken in.
"His tummy no longer drags on the ground. He is in perfect health and ready to be released. He has grown accustomed to the natural foods," says Natanon Panpetch, a vet at the Wildlife Conservation Office.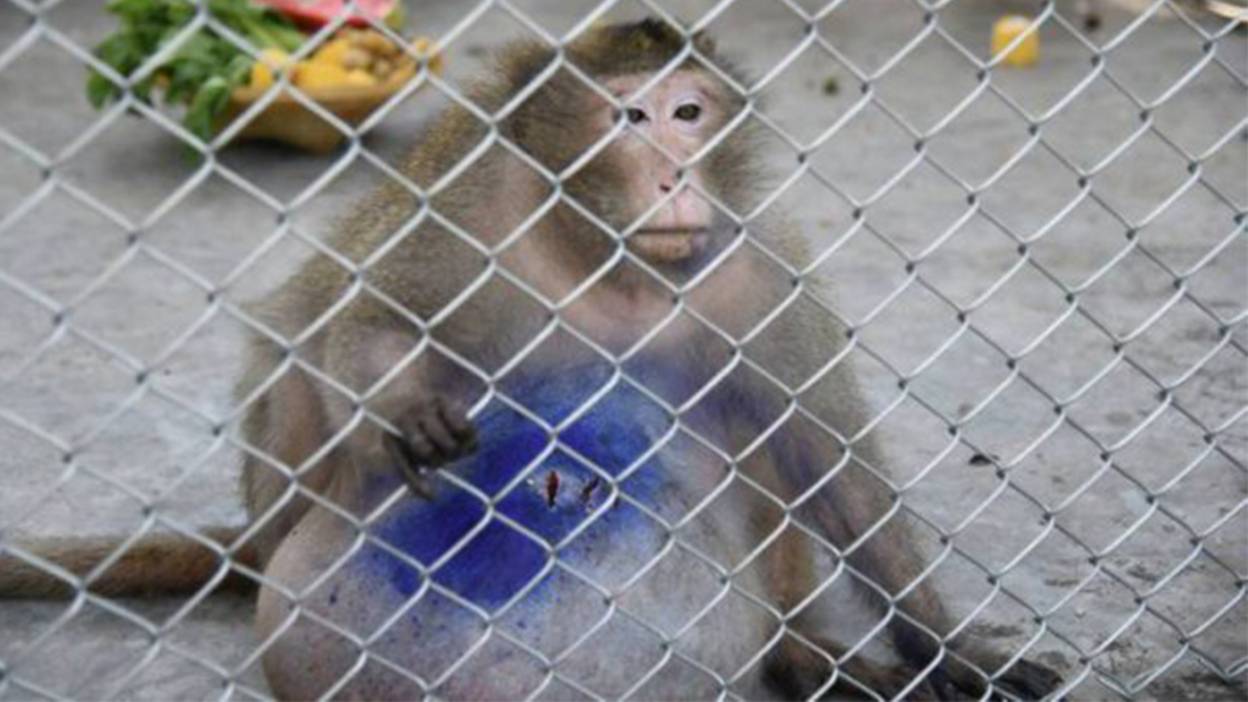 Thai PBS
Officials first became involved after seeing pictures of the enormous macaque on social media. They decided to launch a rescue operation, and found the monkey gorging on crisps, jellies, sugary drinks and watermelon.
But Uncle Fatty did not give up without a fight.
"It was not easy to catch him," said Kacha Phukem, the wildlife official who led the operation. Speaking to The Independent, he added, "He was the leader of his pack, and when I tried to go in, I had to fight off a flock of them with sticks."
The obese monkey was at the head of a complex snack hustle.
"He had minions and other monkeys bringing food for him but he would also re-distribute it to younger monkeys," said Supakarn Kaewchot, the vet in charge of the monkey's diet.
Uncle Fatty surveys his empire, prior to capture
When Uncle Fatty was rescued, he was at a high risk of heart-disease and diabetes and was placed on a 400g-per-day diet of lean protein and vegetables.
Now that the monkey has made a strong recovery, conservationists are looking at ways to prevent tourists from feeding the macaques, who are perfectly capable of finding food in the mangroves.
"A macaque is supposed to eat crabs or clams in the mangrove," said Panpetch. "We do not recommend people feed the monkeys at all.
"(Uncle Fatty) does not know what food he should not eat. He eats whatever he finds delicious."