N/A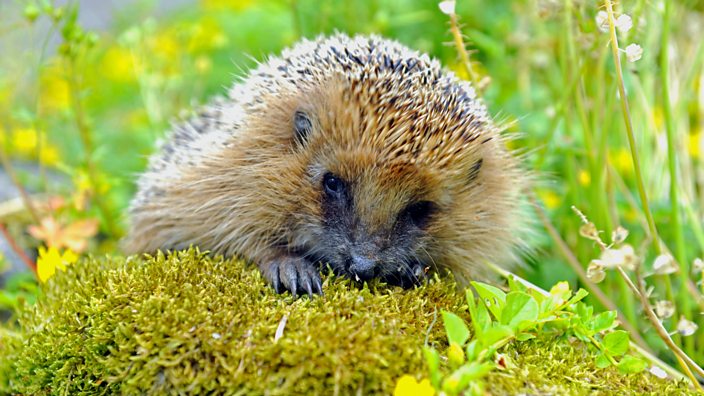 Getty Images
Let's all wear spikes and try to save the hedgehogs
Whatever prickles your fancy...
Bad news, urban hedgehog lovers - they're not doing so well at the moment.
Every year there are fewer and fewer of our prickly little friends around and, well, it's making us sad.
Which is why it's great that there are hedgehog festivals cropping up across the UK, hoping to do something about it.
What, we hear you ask, is a hedgehog festival?
Well, basically it involves you painting your face like a hedgehog, poetry readings (ode to a hedgehog?) and drinking hedgehog-themed cocktails - all in the name of saving some little furry animals. 
Of course, there aren't any actual live hedgehogs at the fests because, as you can imagine, hedgehogs + live music + lots of alcohol doesn't seem like the best idea. Plus, as you may or may not know, some breeds of hedgehogs (like pygmy hedgehogs) are a bit delicate and need to be kept at really specific temperatures in order to not get sick.
The newest of the UK's hedgehog fests, HedgeFest, is being held in east London on 17 November.
"Sadly, the hedgehog population is declining rapidly, with close to half the population wiped out over the past 15 years and on the decline at a rate of 5% yearly," the organisers write on their fundraising page, which raises money for Hedgehog Street - a joint campaign from the the People's Trust for Endangered Species and the British Hedgehog Preservation Society.
It's not just London that's home to a hedgehog fest. In September one took place in Ross-on-Wye in Herefordshire and last month the town of Ipswich held (wait for it...) a hedgehog lantern parade. This was basically exactly what it sounds like - lots of people parading through Ipswich with lanterns that look like hedgehogs. Glorious.
Hey, if us having a leisurely stroll, our face painted or even drinking a cocktail, helps save some small animals, we're all for it.
But if hedgehog festivals aren't your thing, GET OUT.
Just kidding. This is Britain, after all - and we're accustomed to festivals which are focussed on one very specific subject matter - so there's sure to be an event that's just perfect for you. Here's a few to help inspire...
All of our amazing Scarecrow festivals
Warning: Many of these images may be scary for crows.
The Northamptonshire village of Harpole held its annual scarecrow festival last month, and it was about as incredible as it sounds.
Gone are the days where you'd stuff a bit of straw on a stick with a shirt and some googly eyes and hope the birds got the message. Now, any pests hoping to nibble at your crops will have to face-off with far more terrifying scarecrows.
Such as, a massive Winnie the Pooh made out of hay bales…
(Win-HAY the Pooh, geddit?)
Or a replica of the AT-AT 'combat vehicle' from the Star Wars films…
Or, erm, a gardener's bum...
And to be honest, even we were scared of this Groot and Stick Man
Although the history of the scarecrow in the UK goes back hundreds of years, most of the UK's scarecrow festivals were started in the 1990s as charity fundraising events.
The Harpole festival is no different. It has been running since 1997, when it was started as a way to raise money for the local church.
According to the organisers, more than 10,000 people now come to Harpole from around the country to check out the scarecrows.
But obviously Harpole wasn't the only village to put on an absolutely banging scarecrow festival over the harvest period.
We were really impressed by this Fortnite scarecrow in Bothwell, near Glasgow
Where's Wally? He was in Walton near Wakefield! (God we love alliteration.)
And the BBC's own Alan Titchmarsh turned up at the Dyke Village Scarecrow Festival in Lincolnshire
The World Bog Snorkelling Championships
Every August for the World Bog Snorkelling Championships, people swim 60 metres through a peat bog in Llanwrtyd Wells in Powys.
This year, people were worried that the mega heatwave we had would dry the bog out so badly that there would be nothing to swim through.
Fortunately, it rained at the last minute – phew.
The International Festival of Worm Charming
Why charm snakes when you can charm worms, which are basically like small, slimy, mini-snakes?
Once a year, at the end of May, 'worm charmers' in Blackawton in Devon dress up in costumes and do a special dance that apparently gets worms to leave their comfy underground homes and come up to the surface.
Because who wouldn't want loads of worms all over the place?
The costumes aren't worm-related, though. This year, people dressed up with white coats and stethoscopes to celebrate the 70th anniversary of the NHS.
And finally, an old classic…
The Cheese Rolling Festival
No list of 'weird festivals' would be complete without mentioning the cheese rolling festival in Coopers Hill, Gloucestershire.
In case you're not familiar with cheese rolling – aka Britain's unofficial national sport – hundreds of people hurl themselves down a hill in order to chase after a rolling wheel of cheese.
It's not for the faint-hearted, either. The cheese usually travels as fast as 70mph – which has led some people to demand that it be banned (spoil sports).
Originally published 10 September 2018.