N/A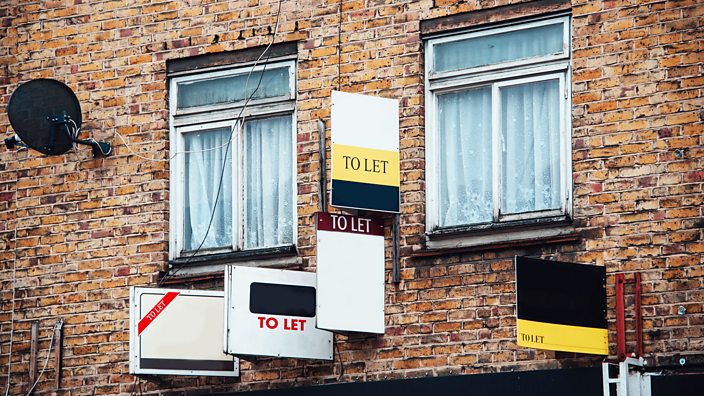 iStock
Inside the housing crisis: Why I live in a cupboard
Tales from the frontline
What does the housing crisis mean to you? Unaffordable rents? A rise in rough sleeping? Letting agency fees so high they make you flinch? People in desperate need unable to access social housing?
While the government is taking steps to further safeguard tenants' rights, with the April 2019 announcement of plans to revoke Section 21 - legislation which allows landlords to serve tenants with 'no-fault' eviction notices - the problems show little sign of abating. Housing charity Shelter previously said it was no longer right to talk about a housing crisis in Britain but, in their opinion, "a national emergency".
The stats paint a pretty bleak picture tbh. According to Shelter's research, 1.2 million people across the UK are currently on the waiting list for social housing but only 6,463 social homes were built from 2017-2018. And, every night, according to charity Homeless Link, almost 5,000 people sleep rough in England alone.
But this crisis is about more than facts and figures. It has been claimed a lack of affordable housing is among the top ten concerns of young people in the UK. But what impact has it really had on our lives? BBC Three talked to people featured in satirical undercover programme, BlindBoy Undestroys The World, to find out. 
 In Ealing, west London, 24-year-old Farzana is currently living in a shipping container with her 10-month-old son. Yes, you read that right: a shipping container.
Before she moved into this temporary housing 18 months ago, Farzana was homeless. "I was in care before," she explains. "I was living in a B&B when I was 21 but then I got pregnant and had to leave.
"I had nowhere to go," Farzana adds. Unable to afford privately-rented accommodation in her area, she approached the council for help. The shipping container complex where Farzana lives is managed by Ealing Council, as "temporary accommodation" for people who find themselves homeless.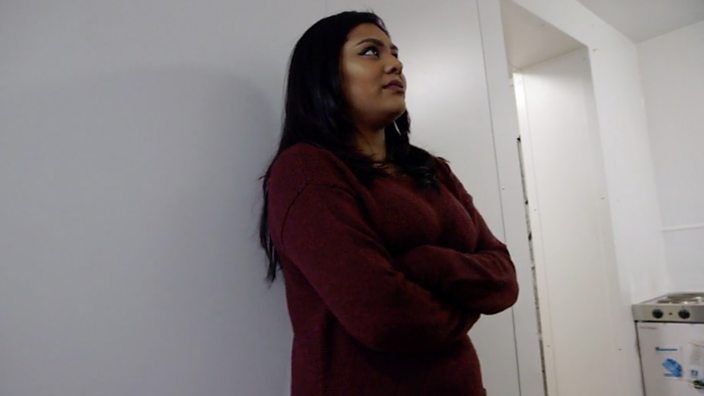 Today, Farzana is waiting to be re-homed and meanwhile, is paying £145 a week to live in her tiny 20ft by 8ft (6m by 2m) container (the average UK one-bedroom home is 22ft by 22ft). She can only work two days a week in a local supermarket because she can't afford childcare and her sister is only free to help with her son on those days.
"When I was pregnant, I was living in a studio container," she explains. "When I had my baby, they moved me to this one-bedroom container on the ground floor." The container has been converted, so it has a front room, which doubles up as a kitchen, a bedroom and a small shower room.
Farzana says that as her son gets older it's clear the bigger container is too small. "It's hard for him to get around because it's such a small space - he bashes into everything," she says.
None of this, Farzana stresses, is what she would have chosen for herself or her son. She says her overwhelming feeling is one of "struggling to actually find a home" and then pauses. "Right now," she says, "I wouldn't call the place I live in a home. The walls are so thin and I just don't feel safe here."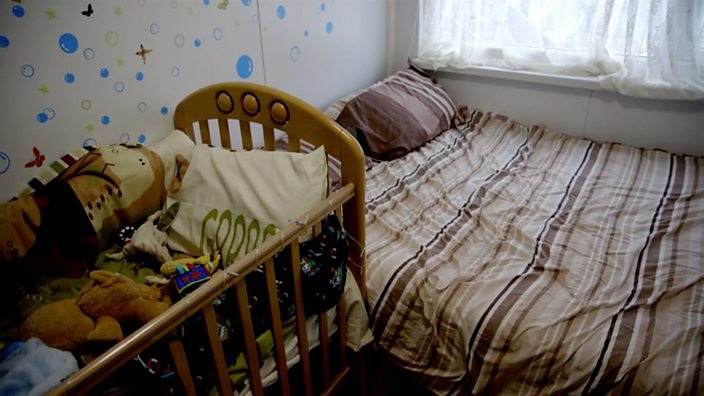 Tom*, 29, was evicted from his rented home in London, which he shared with his girlfriend, because of a piece of legislation called Section 21. It allows landlords to carry out 'no-fault' evictions with two months' notice. In April 2019, the government announced plans to ban Section 21 notices.  

"We got the letter three days before Christmas in 2016," Tom explains. "It was from our letting agent and all it said was, 'Our client wishes to seek possession of the property in line with the terms of your tenancy agreement. We enclose notice under Section 21 of the Housing Act 1988'."
When Tom got the letter, he had never heard of Section 21. "We were served an eviction notice, given no reason whatsoever, and told we had two months to leave," he says. "We'd lived in the flat for nine months. We'd always paid the rent on time. We'd never thrown a party. We were tidy. We looked after the garden and even scrubbed the black mould off the shower".
The eviction notice caused Tom and his girlfriend a huge amount of stress. "My partner had recently gone into outpatient treatment at a nearby psychiatric hospital, so having stability was important to her," he says. "I contacted a housing charity who told me there was nothing we could do. I tried explaining to the letting agency, but it didn't make any difference."
Having to find somewhere new to live over the Christmas period within the catchment area for the hospital at such short notice was tough. Tom's girlfriend was no longer working, so they were solely reliant on his salary, which further limited their search.
"Every time a mental health outpatient changes catchment area they have to go through the entire system again: GP, community mental health team, specialist, diagnosis and – eventually – a different psychiatric hospital," says Tom. "This had already happened to us once and I couldn't let it happen again."
Although they eventually found another flat, Tom is still angry about it now. "That experience made me feel like our society doesn't care about the young and the vulnerable," he says.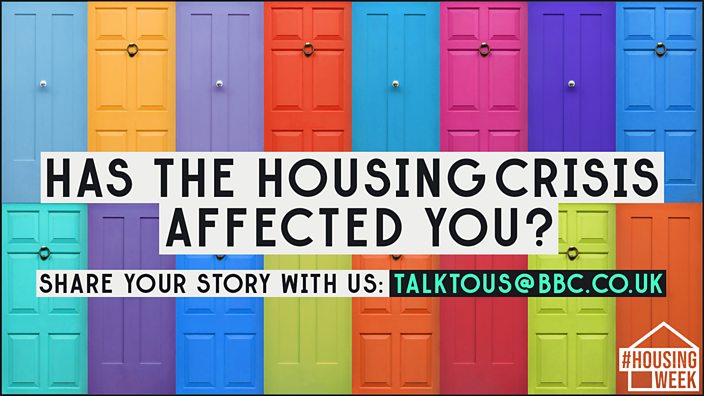 In Leeds, 20-year-old Salma* found herself stuck living in a substandard, privately-rented flat. She says she can't afford to move because she hasn't got enough money for a deposit.
"My rent is £480 [a month] before bills," she says. "I work in a bar and that's a huge portion of my earnings every month. My partner works in a high street shop. We make it work, but we don't have loads left over."
Salma says she and her partner realised there were issues with the property as soon as they moved in, just over a year ago. "It looked fine when the agent showed us around," she says. "But when we first moved in, we didn't have any hot water for about a month. It took ages for the estate agents to fix it."
But their problems didn't end there. "A few months ago we noticed a foul smell, reported it to the agents and they sent a plumber to take a look," Salma says. "We were told our cellar was flooded with raw sewage. My partner and I panicked and slept on the floor of a friend's flat for the night."
The next day, Salma says, the estate agents sent someone else who "denied that there was a sewage leak" and instead said that "the kitchen sink was leaking".
It has now been a year since the problem first started and Salma and her partner are still trying to get it fixed. The next stage would be to get the council involved.
"The agency continue to claim they've sent somebody to sort it but the whole place smells awful and we are still unsure if our living situation is actually safe," says Salma.
Moving is not currently an option because Salma and her partner don't earn enough to save for a deposit for a new place, while paying rent to keep a roof over their heads.
"I didn't grow up with high aspirations," she says. "I knew I'd never afford uni for example but this has made me feel trapped in a home I can't afford to leave."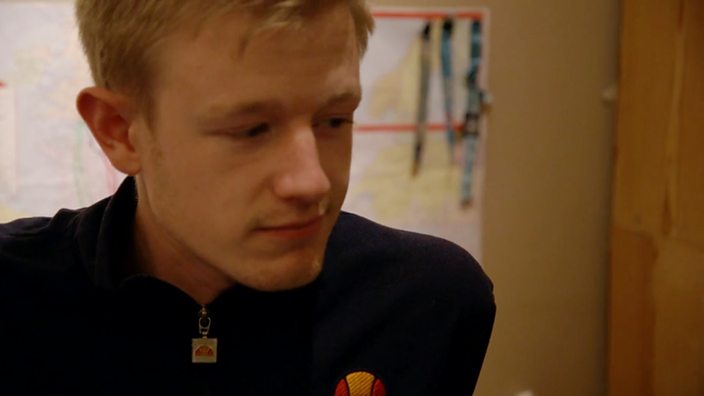 In a corner of south-east London, 25 year-old Jack  lives in a cupboard. He is one of more than five million renters across the UK. Living like this is the only way he can pursue his dream of a career in radio.
"It's my mate's gaff," he says. "It has a tiny little room and it's the only thing I can afford to rent."
Working the odd shift at a pub is Jack's main source of income. In his free time, he makes a podcast about pop culture and contributes to local radio unpaid. He'd like to work in this field full-time.
For the bargain sum of £250 a month, Jack is able to work on his projects and rent the cupboard. "I think it used to be a study," he says, "it's too small to fit a bed in, so I sleep on a mattress on the floor which almost fits but turns up at the corners."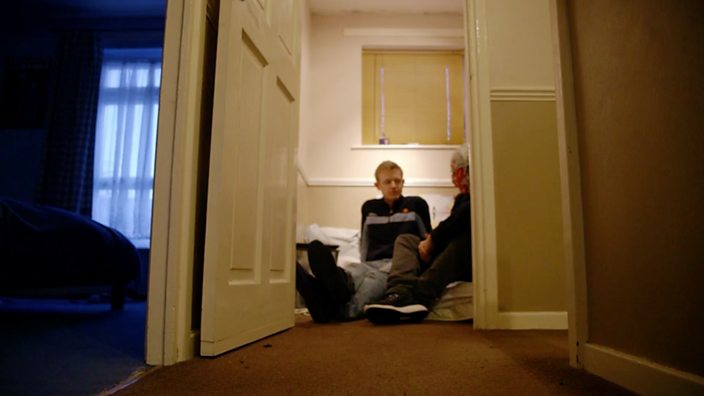 Some people might find sleeping in such a small space would make them feel claustrophobic but Jack insists he doesn't mind it. He even recently brought a girl back and found she was "quite understanding" despite the fact that, at 6ft 2in tall (1.9m), he has to "curl up" when he lies down.
"The low rent allows me to pursue a career that might one day make me money, I know it might not happen but I'm not ready to give up on it just yet."
*Some names have been changed
These are just a few tales from the frontline of the housing crisis. All across the country, young people are having similar experiences. We want to hear from you. Share your story with us: talktous@bbc.co.uk
This article was originally published on 3 November 2018.