N/A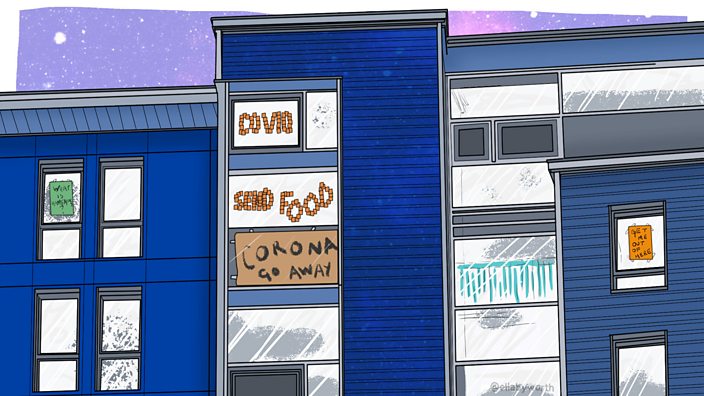 BBC THREE / Ella Byworth
Are universities doing enough to look after students?
Warning: Contains upsetting details.
Concerns have been raised about the welfare of UK university students and the amount of support they've been given, especially during the pandemic. BBC Three has been speaking to the family and friends of two students who died this academic year. They feel they should have been given more support.
In mid-September, Finn Kitson was driving from Cambridge to start the next stage of his life at the University of Manchester. Like a lot of students starting university during a pandemic, he was excited and nervous.
The 19-year-old was going to university with three friends - Josh, Kate and Evie - who he'd known since he was 16. At first, the friends saw each other almost every day. Finn would always have his headphones around his neck and his friends said he had the best taste in music. "For me, Finn's always pretty much been the heart of the group," Josh says. Despite their worries, they were all loving university. "It was really good fun, really sunny, there's a park right next to our accommodation, pubs were open," Josh adds.
But fewer than 10 days after arriving, Finn was told to self-isolate in his halls of residence - which was separate from his friends and on the other side of campus - after one of his flatmates tested positive for coronavirus.
"We all got told that we had to go into lockdown so it changed quite a bit then, because you had to stay in halls with people that we had only really just met," Josh says. "I think [Finn] struggled when he got told that he couldn't leave his flat because he was very isolated there." Finn also had a history of anxiety.
Like other students at Manchester University, Finn's lectures were all online. "[W]ish it wasn't all online for the first term," he said in a message to friends. "Feel like I need to be preparing but dunno how."
Finn told his friends that spending so much time on his own in his room, surrounded by strangers, was making him increasingly anxious. They say he'd often watch Snapchat videos of them together, living in the same block, and being able to mix and see each other. He'd sometimes reply with videos of himself sitting alone in his kitchen.
Students from Manchester say they weren't provided with any extra support while they were self-isolating, except for food parcels. University procedure, at the time, did not include calls or check-ins with students.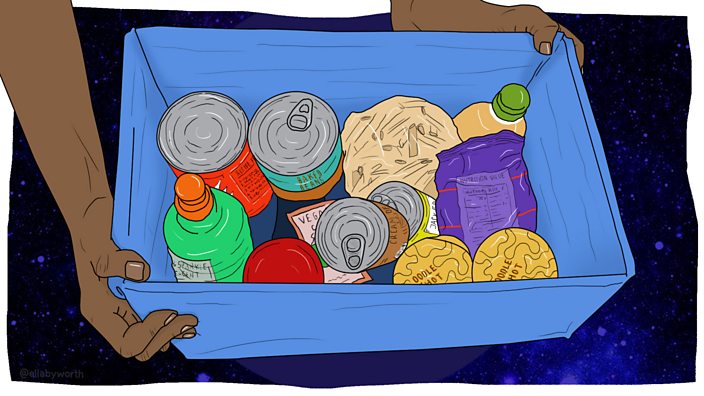 Questions about whether anyone had heard from Finn - whose flat was still being told to self-isolate - started to circulate in their group chats when Anna, another friend who was studying in Barcelona, said neither she nor Finn's family had heard from him in a few days. They usually spoke every day.
Finn's family last heard from him on 6 October.
On 8 October, news started to spread on campus that a student had been found dead. Josh, Kate and Evie began desperately trying to get in touch with Finn.
His parents and his sister Beth say they tried to contact the university on 8 October, when they felt something wasn't right.
At 4.30pm, they contacted the university's accommodation student support service Res Life. Finn's friends had also been ringing.
Police officers knocked on the family's front door at 9.30pm that night to tell them Finn had been found dead in his university room - just three weeks after he arrived to start his first year at university. 
The Kitson family believe he took his own life. An inquest into Finn's death opened on 5 November but hasn't concluded, meaning the cause of his death has not yet been recorded by a coroner. Police say his death is not being treated as suspicious.
As the charity Samaritans says, suicide is extremely complex and most of the time there is no single event or factor that leads someone to take their own life.
Where can I find support?
If you or someone you know has been affected by issues raised in this story, sources of support are available at the BBC Action Line. For example, you can call Samaritans free on 116 123, email them at jo@samaritans.org, or visit www.samaritans.org to find your nearest branch.
'It could have been prevented'
"It's almost indescribable," Beth says. "You feel like the floor has been swept out from under your feet.
"Finn was my baby brother. He was nine years younger than me. He was the happiest, most outgoing child ever really, he was always out doing something, he was surrounded by friends all the time."
When Finn turned 15 he started to experience anxiety. Beth says he could be nervous and withdrawn at home - and he had counselling sessions provided by the NHS.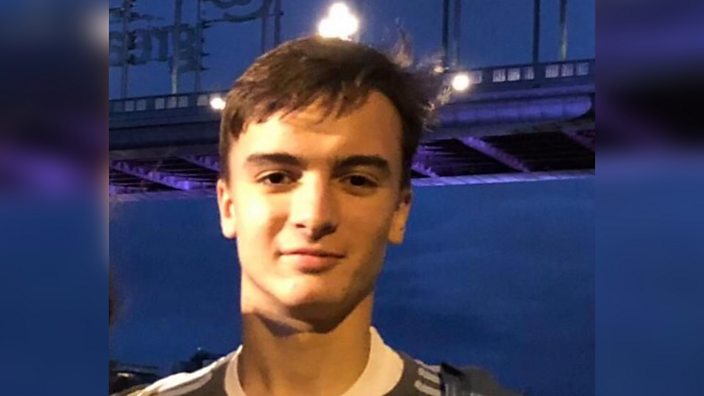 Finn's friends feel the university could have done more to support him and them.
"It just shouldn't have happened. It could have been prevented," says Evie.
And Beth says it's vital that universities act now to make student welfare their top priority, especially during the coronavirus pandemic.
A University of Manchester spokesperson said the mental health and wellbeing of students "is one of our highest priorities".
The spokesperson added that, among other things, the university has recently launched a 24-hour mental health helpline and wellbeing app, that gives access to trained counsellors and advisors, and there is a peer-to-peer buddying scheme to support students who feel isolated as a result of current COVID-19 restrictions.
They went on to say the Res Life team in student halls offers "round-the-clock access" to staff who can support students with mental health needs and that they proactively contact students who might need help.
'Had they contacted us Will would still be alive'
BBC Three also spoke to the family of Will Bargate. Before the first lockdown, he moved home from the University of Warwick.
His dad Quentin says Will, 23, appeared to be his usual, happy self. "We didn't suspect anything [was wrong] at all, nor his friends. No one had the first idea that he was obviously suffering."
On 26 September, Will went missing for five days from their family home in Essex. He was found dead on 1 October.
The Bargate family believe he took his own life. An inquest into Will's death hasn't finished so no cause of death has been given. 
After he died, his parents found out Will had missed coursework deadlines and failed to attend exams for the second year of his business course. Over that time, the university sent seven emails to Will but they went unanswered. Despite the correspondence saying they would treat no response as a "sign of concern" the university did not try to call Will at any point.
"Warwick [University] were the only people that knew Will wasn't okay, because he wasn't submitting work," Quentin says. "They simply sent the emails, went through a process, and didn't actually check on his well-being. Even though they said, in the emails, that his failure to respond would be taken as a sign of concern. That wasn't followed up."
Three days after Will was found dead, an email arrived in his university inbox telling him Warwick had "no choice but to suspend his studies."
"Warwick had actually written a letter, essentially kicking him out of the university," Quentin says. "Quite extraordinary behaviour I think in my view, to do that without having even spoken to him, spoken to us, spoken to anybody."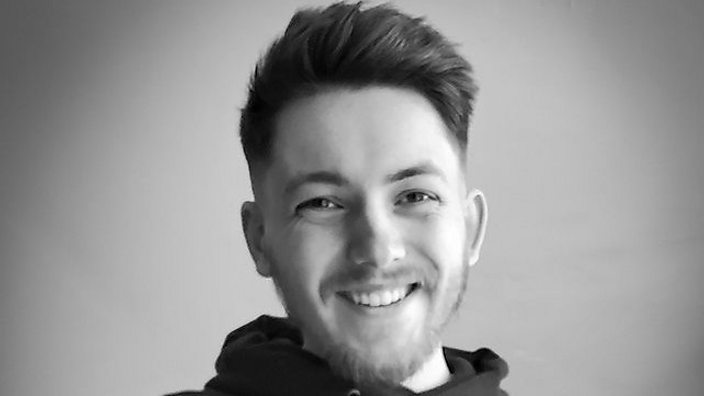 Quentin says during the search for Will, he contacted the university but was told information about his son couldn't be shared with him due to data protection rules.
Quentin believes universities should be able to contact families and friends if they are seriously concerned about a student's welfare, to intervene before it is too late.
As students are legally adults, it is difficult for universities to contact parents or guardians without a student's consent because of data protection and privacy concerns. Some universities, like University of Bristol, have introduced an "opt-in" system that allows parents or guardians to be contacted if the university has "serious concerns." But universities are currently not obligated to do this.
The involvement of family and friends in caring for students at serious risk is "good practice," and students, as adults, should be at the centre of any decision to involve these support networks, a Universities UK (UUK) spokesperson said.
"I am personally convinced that had they contacted us, Will would still be alive today," Quentin says.
A spokesperson for the University of Warwick said: "As young adults the University is obliged to respect the confidentiality of its students and not share academic, or any other information, about them with anyone else without their permission."
The university said Will met with his personal tutor at the end of January and took part in in-class tests and group work throughout his first and second term, into March. It said he had assignment deadlines in early May but did not submit any work.
The spokesperson went on to say that between May and September, the university tried to reach Will by email seven times with emails to his student and personal email addresses. When he provided no response or gave any mitigating circumstances, a board of examiners made the decision to suspend Will.
"In line with our processes, an email was sent to Will to inform him that he was required to withdraw and to again offer support," the spokesperson said. "The board was not aware at that point Will was now missing from home."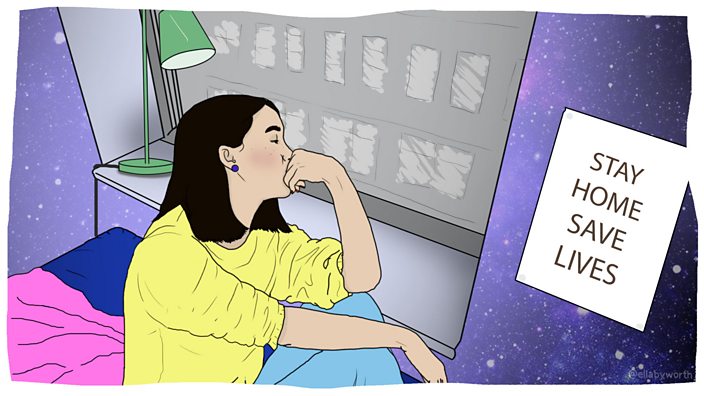 Before the pandemic, record numbers of university students were already seeking help for mental health problems. In 2018, universities were told by the government they needed to do more to support students' mental health.
Universities UK, which represents universities, says demand for support has doubled, and in some cases quadrupled, this year.
It said the pandemic has seen significant additional demand on student services including the need to support students who are required to self-isolate.
A freedom of information request by BBC Three to 137 UK universities found that 47% of those that responded said they held no statistics on student suicides.
And more than half of those couldn't provide conclusive numbers of student suicides over the past five years.
Universities are not legally required to record data on student deaths. In response to the FOI, a number of institutions said that this was a job for coroners - not universities. But Quentin says the lack of information held by universities raises questions about whether they are reviewing their procedures after student deaths to prevent students like Will falling through the cracks.
One employee at the University of Nottingham, who's asked to stay anonymous, says coronavirus exacerbated an already existing "mental health crisis" across universities.
She's concerned there may be a "culture of silence" around student deaths, and believes some universities may be more concerned about their reputation and league tables than their duty of care to students.
"As a personal tutor we take on a lot of emotional load to support our students and yet we have very little training and we are not mental health professionals."
She says she has not been asked to take any training or courses on supporting students. On its website the university lists a half-day course as mandatory. Mental health is one of many areas covered in the three-and-a-half-hour session.
A spokesperson for the University of Nottingham said they "entirely refute these claims" saying the university invests more than £1m every year in services to support student mental health, including a further £200,000 this year to protect the well-being of students. They said specialist professionals support more than 1,000 students each year and students can access 24/7 clinical expertise and trained practitioners for help with a range of mental health issues including anxiety and depression.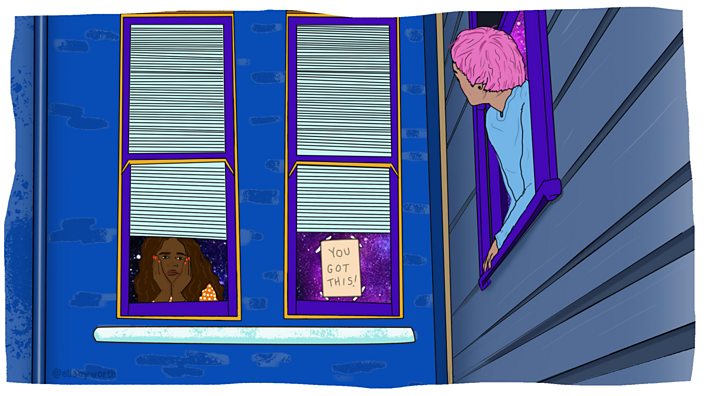 Meanwhile, UUK is asking the government to "step up" support for students. It says the devolved governments in Scotland and Wales have offered extra funding for student support and it is calling on English student services to get the same level of support. UUK add they are not aware of any extra funding for student mental health in Northern Ireland, other than a small grant for work with the NHS.
A government spokesperson said: "We understand this has been a very difficult time for students and protecting the mental health and wellbeing of students continues to be a top priority."
It said universities can access "up to £256m funding to use towards mental health support in 2020/21 and we have worked closely with the Office for Students, providing up to £3m to fund the mental health platform, Student Space, which aims to provide additional support outside of university and NHS services."
'I don't just want to remember him as someone who struggled'
Last month, students at the University of Manchester woke up to find fences had been set up around their accommodation with no prior communication explaining their purpose. At the protest to remove the fencing, a minute's silence was held for Finn.
Since his death, Finn's friends have raised over £26k for mental health charity CALM in his memory.
His friends believe support for students should have been in place as soon as soon as they arrived on campus.
"Support should have been there as soon as isolation began," says Evie.
Finn's sister Beth says she doesn't want her brother to be forgotten. At his funeral, she read out the ingredients to his favourite ice lollies - Fabs - and they played his favourite song Big Dreams by Bakar.
"I don't just want to remember him for being someone who struggled. He may have had these difficulties, but he also lit up the room and he cared so much.
"If we can't help Finn, we can help others."
BBC Three's documentary on the welfare of UK university students will be available on BBC iPlayer on 15 December.
If you or someone you know has been affected by issues raised in this story, sources of support are available at the BBC Action Line.