N/A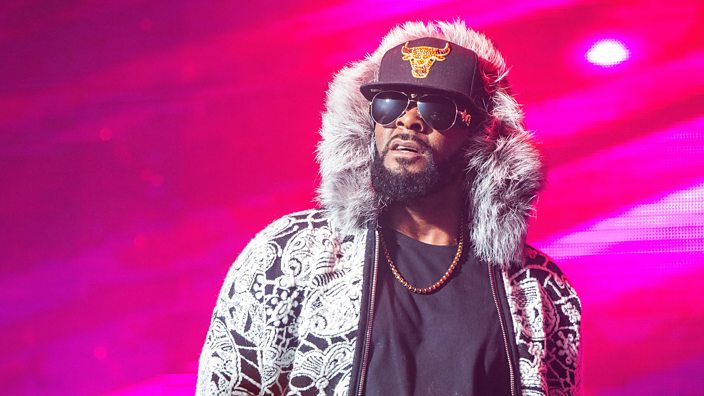 Getty Images
R Kelly: Part of his inner circle resign amid 'sex pet' allegations
Two high-profile women have resigned their roles after new revelations emerged in a BBC Three documentary
Two high-profile women within R Kelly's inner circle have resigned. The news comes following the revelations made in the BBC Three documentary R Kelly: Sex, Girls And Videotapes.
Fresh allegations have also arisen against the singer, claiming he "knowingly and intentionally infected" a 19-year-old woman with an STD.
A criminal complaint has been lodged against him, and Dallas police have said they are investigating.
The BBC Three documentary detailed sexual allegations surrounding the R'n'B singer. Since it aired, R Kelly's executive assistant of over 10 years, Diana Copeland, has resigned, and it has been confirmed that Linda Mensch, R Kelly's entertainment attorney of four years, has also quit.
Diana Copeland confirmed to us that she is no longer working for the artist as of Sunday 1 April, but declined to comment further.
Copeland was Kelly's assistant on projects including Trapped In The Closet – an 'opera' which tells the story of a man's infidelity, played by R Kelly, with a woman. She also worked on R. Kelly Live – The Light Up Tour in 2007.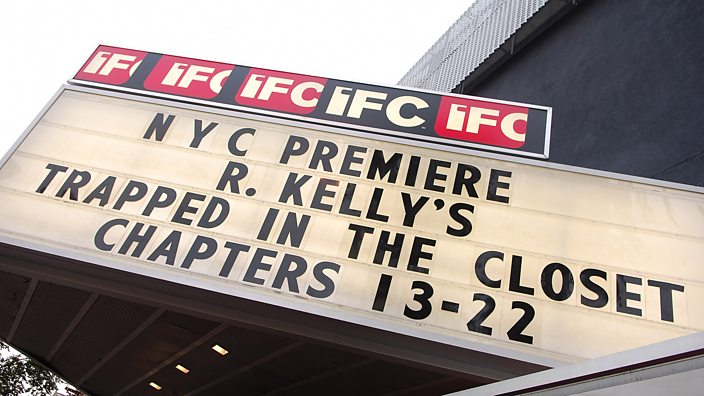 Linda Mensch, who was R Kelly's entertainment attorney, also confirmed to BBC Three that she "no longer represented Mr Kelly or his entities". Ms Mensch told BBC Three that her resignation had taken place in February before the documentary aired and was "unrelated to Mr Kelly's social life".
BBC Three also understands from a source in Mr Kelly's camp that further long-standing members of staff intend to leave him.
Mensch has been named Chicago's Music Lawyer of the Year three times, and was part of the team that defended Kelly during the 2017 allegations about the singer running a 'sex cult'.
R Kelly is one of the most successful US artists of recent decades. I contacted his record company, RCA Records, as well as Spotify, which hosts his music, and Ticketmaster and Live Nation, who continue to sell tickets to R Kelly concerts. I asked them all for comment in light of the allegations made in the documentary, and whether they are considering removing R Kelly from their label and respective platforms.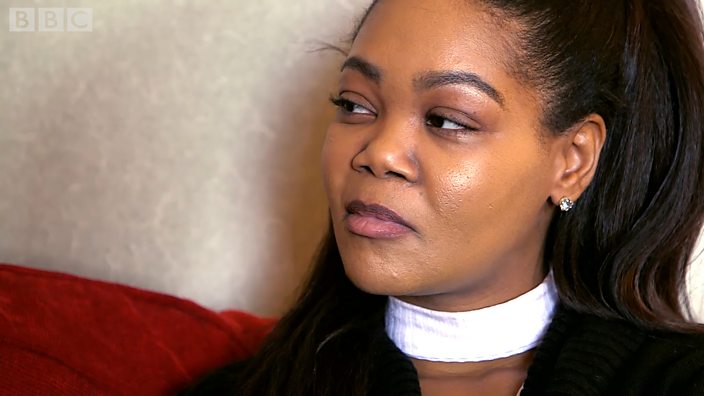 I highlighted one particular allegation, from his former girlfriend Kitti Jones: she claimed R Kelly groomed a girl from the age of 14. Kitti had confirmed for the first time that she was part of R Kelly's "sex dungeon" where she was forced to have sex with him and other people on "more than 10" occasions.
She believes some of the girls in the 'sex dungeon' were underage, and talked about an encounter with R Kelly where he told her that he had been "training" one of the girls from the age of 14 to be one of his "pets". Kelly has previously denied these claims, calling them false and defamatory.
Kitti Jones said, "I saw that this girl was dressed like me, that she was saying the things I'd say, and her mannerisms were like mine. That's when it clicked in my head that he had been grooming me to become one of his pets, too. He calls them his pets."
Spotify, which hosts R Kelly's music (including the hit Ignition – Remix, which has had over 300 million plays) responded to BBC Three saying they "declined to comment".
Ticketmaster, which distributes R Kelly's concert tickets, did not respond. Their website states that R Kelly's Honolulu tour date has been cancelled; however, there are two more dates available to purchase in Chicago and Greensboro.
RCA Records, part of Sony Entertainment, were also contacted but did not respond.
It will also be available internationally on BBC World News from 21 Saturday April at 9:10 GMT and 21:10 GMT
This article was originally published on 19 April 2018.