N/A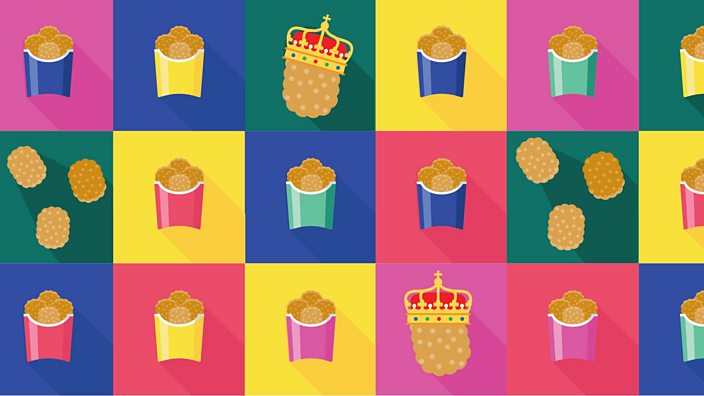 BBC Three/Sian Butcher
The UK's first chicken nugget festival is happening. Yes, really
A celebration of the deep-fried delights takes place this summer
If you had plans in August, we're afraid you're going to have to cancel them. The UK is about to play host to its first ever chicken nugget festival. 
There are currently two dates scheduled – one in London on 11 August and a second in Manchester on 22 September, with more locations due to be announced shortly according to a note on the website of organisers, We Love Food.
The junk food fiesta is already proving popular, with over a thousand people signed up to attend on Facebook, that's despite recent concerns over the effect this highly processed food can have on you...
Among the promised attractions at the festival are a live band, a DJ, and a nugget eating competition which promises to crown a 'Nugget King' and 'Nugget Queen'.
Chicken nuggets have a loyal fanbase.
People clearly feel passionately about the food:
Some nugget-lovers even chose to spend Valentine's Day indulging in their favourite meal:  
Perhaps this would be too far though:
Nuggets superfan Iggy Azalea regularly tweets about her feelings:
We suggest you make 2018 the year you invest in elasticated trousers, as there are more foodie festivals on the horizon (though this cheese one that took place in December 2017 didn't impress everyone). Vegans need not feel left out - a hummus festival is making its way to Manchester in March. This fully meat-free and dairy-free event promises an abundance of hummus with lots of different options to choose from and pots for sale at just £1 each.
If you want to take clean eating to the next level then you could try London's Free From Festival on 28 May – treats on offer will be gluten free, refined-sugar-free and dairy-free. The food, unfortunately, is not free but promises to be delicious.
We'd rather have a chicken nugget to be honest.