N/A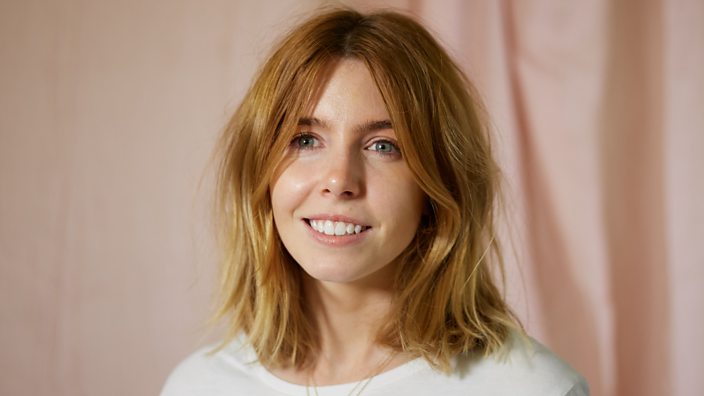 Stacey Dooley: I owe my MBE to my mum and all the women who inspire me
I've met some incredible women over the last 10 years.
When I first saw a letter from 'Her Majesty' drop through my postbox, I had no idea what it could be - I thought maybe the courts were after me or something! So I was delighted when I saw that I was actually being awarded an MBE for services to broadcasting.
It's hugely unexpected - this honour came totally out of the blue. I had to read the letter a couple of times before it even started to sink in.
But even though I have an MBE now, I don't think it will really change anything in my future. It's nice to have the recognition that people outside of your own circle are familiar with your work, but I'm going to keep shining a light on some of the amazing people that make up our world.
In particular, I feel like I've been changed by the incredible women I've had the privilege of meeting.
Many of the women I've focused on in my documentaries have been through the mill – they've been knocked down so hard that it's hard to believe they've got up again. But they haven't given up. They keep on going, keep on fighting, every day of their lives. 
It's so inspiring, and they've completely moulded me - I've even written about some of them in my new book. Here are five of the many women I'll always remember.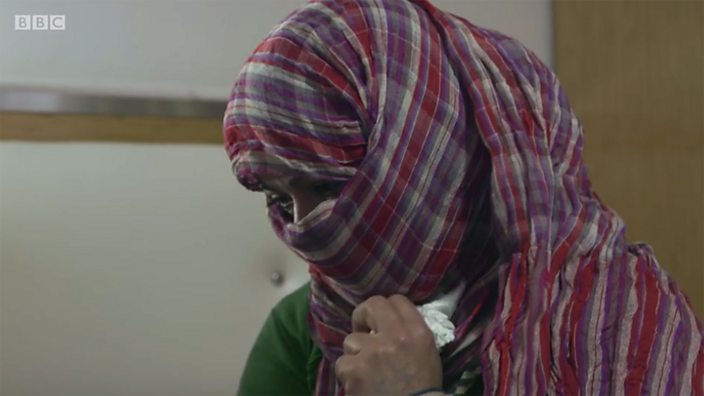 When war broke out in Syria, Yana fled to Istanbul, forced to leave behind her sick husband. She used to run a post office, but in Turkey, the only way to feed herself was to sell her body.
She was funny, tactile, and had a great sense of humour – but when she came to tell me her story, she couldn't stop crying. She was deeply traumatised. She'd only ever been intimate with her husband, who had no idea how she was making ends meet. Now she was having sex with two or three men a night, something she clearly found disgusting and humiliating.
The going price for sex with a Syrian refugee was around £1.25. Yana said she had often been insulted by clients. "They say, 'You're Syrian, **** you'," she sobbed, admitting that she had been raped and abused while in Turkey.
Every day was a never-ending grind, but Yana was inspirational because she had nothing and still managed to stay positive. Her attitude was: when you've been through hell and you're still standing, what is there to fear?
My mum, Di, is my absolute hero. She's the most remarkable woman in my life. It was just me and her for a long time growing up. She had me as a single mum, and moved with me down from Liverpool to Luton. We lived in a bedsit above a pet shop, but then she managed to get us council housing.
She's always worked incredibly hard. She used to work in pubs, clean houses, or do whatever she could to put food on the table. I remember she even used to work on Christmas Day, and I'd go with her to the pub to help clean the ashtrays.
The thing I've taken most from her is her work ethic. She's always worked really hard, and now I try to do the same. If I'm ever lucky enough to have children, I want them to look at me and think, 'Standard, mum goes to work'.
I'm so grateful to my mum, and she's given me the best advice over the years. She's always said it doesn't matter how nice you are, or how lovely you try to be. Some people won't like you, and that's fine. That's just life.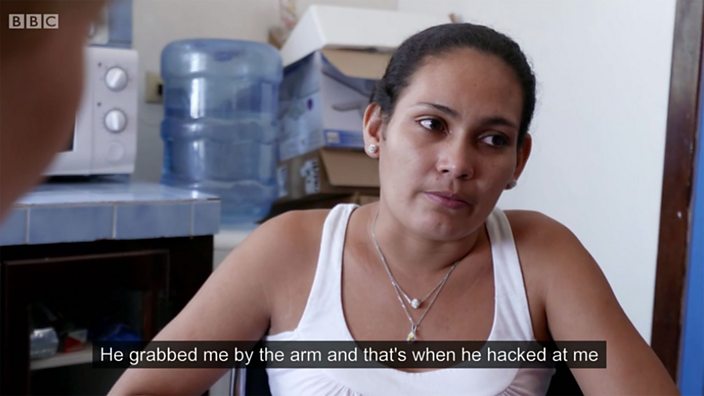 I'll never forget Heydi. She was a sweetheart: a warm, beautiful Honduran girl in her twenties who used to love putting on her high heels and going out. I sat and listened in disbelief as she told me her story.
"My husband said he was tired of being with me," she recalled, fighting back tears. "I told him, 'If you are that fed up, then let me leave'."
After years of being in a violent relationship with a man who had always taken her for granted, she was desperate to get away. But he wasn't having it. Instead, she saw him pull a machete from under the bed. He said, "I'm not going to let you leave me."
While her two young children watched, he went for her with the machete, and hacked off one of her legs at the ankle and the other mid-calf, leaving her with two bloody stumps and a massive gash across one thigh. He made sure she couldn't leave. She literally couldn't walk away.
Her husband has been jailed, but there was the possibility that he could be out within months, even weeks. In Honduras, crimes against women often go unpunished. In fact, in 2014, the United Nations reported on "the culture of widespread impunity for crimes against women and girls", and pointed out that 95% of cases of sexual violence and femicide against women in Honduras end without a conviction.
Now, in her homemade wheelchair, all Heydi can do is sit and wait in San Pedro, Honduras, hoping that a shift in her country's culture and attitudes will bring a better future for her daughters. I really hope that shift comes soon, because Heydi was amazing, my amiga. I often think of her.
Joyce Trozzo is a director I've worked with on a number of my most well-received films, and whether we've been working here in the UK or out in Philippines, Japan or Turkey, she has been by my side. The reason I admire her so much is because throughout her long career, she's always remained true to herself. 
She's very on it, and doesn't take any rubbish when you're in a country that doesn't entertain the idea of women being in charge.
At the same time she's quite maternal, so if we're covering a harrowing story, she takes care of me, like a mother goose. She's never tried to change me.
She's also proof to me that as long as you're good at your job, there's no age limit. She's in her fifties, and is still going strong in her career while being close to her family. When I see her, I think, 'I'd like to be like that'.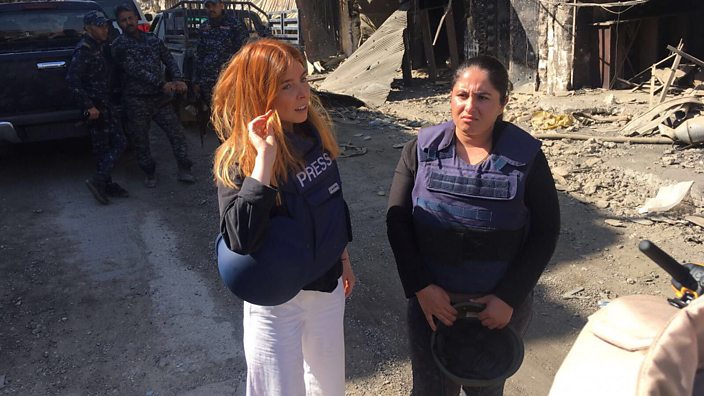 Shereen was a Yazidi girl who had escaped Isis. Her 'owner' had been an executioner for the extremist group. She had been forced to live with this man, his wife, and his parents in this house. Sometimes he would say to his wife or his parents, "Go and get Shereen. I want to have sex with her now."
She wasn't allowed any freedom whatsoever; she was even forbidden from going near the windows. She had no idea where she was because they'd covered her face when they drove her there. It was only when the family came back from shopping one day that she recognised the name of a supermarket on a shopping bag. "I think I know where I am," she thought. That's how she started to work out her location, and eventually managed to escape.
Shereen was a remarkable person – really strong with quite a bit of attitude – but you would be, wouldn't you, if you'd been through all of that and stayed alive? She was fearless and a real inspiration.
I know it sounds cheesy but these women - and so many more - have taught me that if you don't fight for what you believe in, if you don't try and be the change that you want to see, what's the point?
Especially for those of us who are lucky enough to live in a country where we're able to do that without being thrown in jail or persecuted. You have a voice – as long as you're not inciting hatred, you can say whatever you want. Sadly, that's not the case for so many girls and women across the world, so let's make the most of it. 
First published 24 May 2018