N/A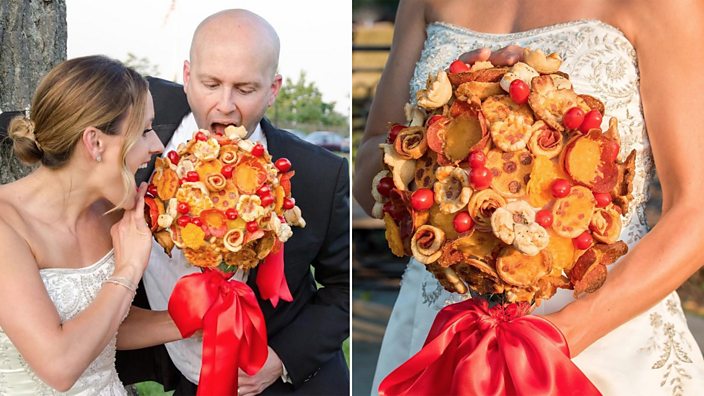 Villa Italian Kitchen
You can now get a wedding bouquet made entirely out of pizza
It's time to say I dough...
Unless you're some sort of hungry insect, you probably wouldn't have thought to eat your bouquet during your wedding.
But you might think differently if you choose to get one of these special, edible bouquets, made entirely out of - wait for it- pizza.
An Italian restaurant chain in the US has created these bizarre bouquets for couples looking to tie the knot while the faint smell of rubbery cheese wafts in the air.
As you can imagine, it's made of dough, tomatoes, cheese and pepperoni, all rolled up artfully into flower-like shapes.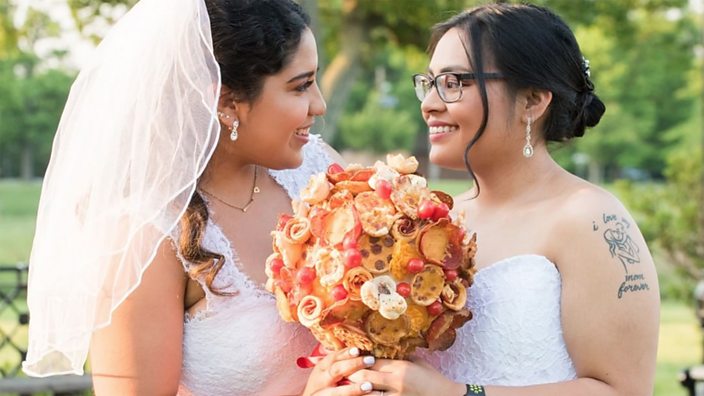 There are also pizza button holes, so grooms can munch on their wedding attire too.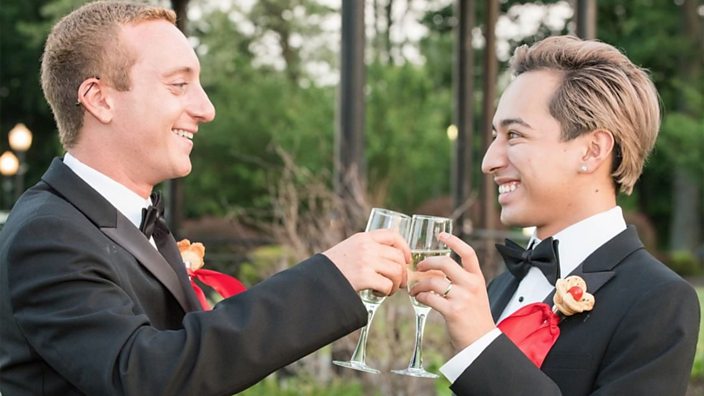 The pizza wedding accessories were part of a limited giveaway, which has since ended – but that hasn't stopped people having very strong feelings about it.
People do really love pizza
BRB, getting a divorce so we can have another wedding with more pizza
Might as well practice bad jokes for the speeches
We bet they make a good hangover breakfast
Although not everyone is keen
But pizza bouquets aren't even the strangest wedding accessory we've seen.
A few weeks ago a bride found a way to deal with the nightmare that is trying to pee in a massive wedding dress.
If you've not experienced this horror, basically imagine being in the heaviest, puffiest dress you'll ever wear in your life, for an entire day, with fancy bridal lingerie underneath that you need to take extra care with – all while also being really nervous, which brings its own, problems, shall we say.
So one woman, known only as Tina, posted her solution to the site Ikea Hackers - which was then shared by the Facebook page Djsweeby.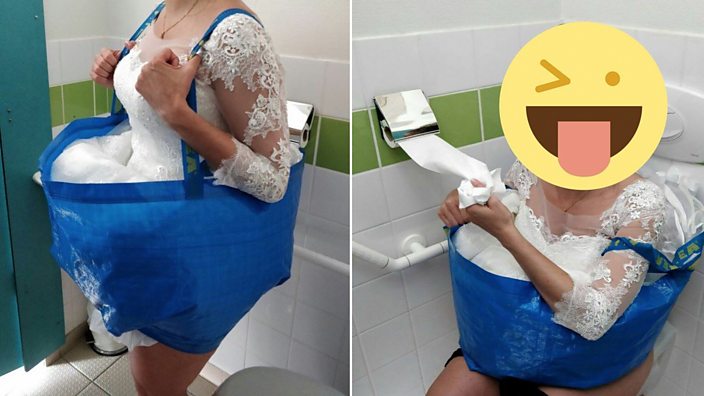 "I got married a few weeks ago (in a mermaid wedding dress) and I was really worried about going to the bathroom and not being able to handle myself," she wrote.
"My bridal bathroom helper hack costs about about 70p, and I did it the day before my wedding. It took only three minutes."
What she did was take one of those massive blue bags and cut a hole in the bottom that is just big enough to fit around your hips.
Then, on her big day, she left the bag in the bathroom at her venue. When she needed to go, she stepped into the bag, pulled the handles up over her shoulders, et voila – she was ready to pee.
And if taking a pizza down the aisle and weeing through a bag isn't weird enough for your wedding, there's also this fried chicken bouquet that KFC in New Zealand brought out last year.
You could say people are thinking through their bouquet lists? Sorry.