N/A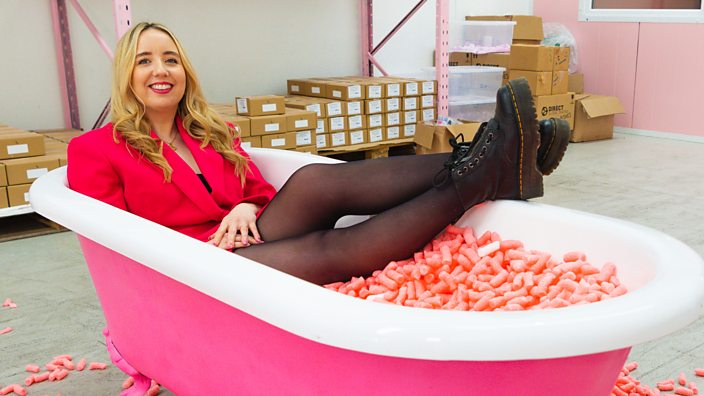 BBC
Young, Welsh and Bossin' It: How do you make money from a side hustle?
As Young, Welsh and Bossin' It airs on BBC Three, three Welsh people under 30 reveal how they've turned their side projects into money-making ventures
When Ellis Lloyd Jones first joined TikTok in October 2019, he never thought he'd be making videos – only watching them. "At the time, it was a kind of taboo thing to talk about or do," he says. "Then, when I started posting, I hoped that no one I knew would see them."
Fast forward a year and a half, and it would be difficult for his friends not to know about his life as a TikToker. He's gained 8 million views and 172k followers in that time, and TikTok has given Ellis the chance to combine comedy with relatable anecdotes about life in Wales. "I started posting about being Welsh, and it blew up overnight," the third-year student says.
Though 23-year-old Ellis' commitment to his "side hustle" might seem tiring, it is certainly not uncommon.
'Hustle culture' is on the rise, and more young people than ever are choosing to take on side projects on top of their jobs, degrees and everyday responsibilities.
"I think there is a bit of pressure for young people to always be doing something," Ellis says.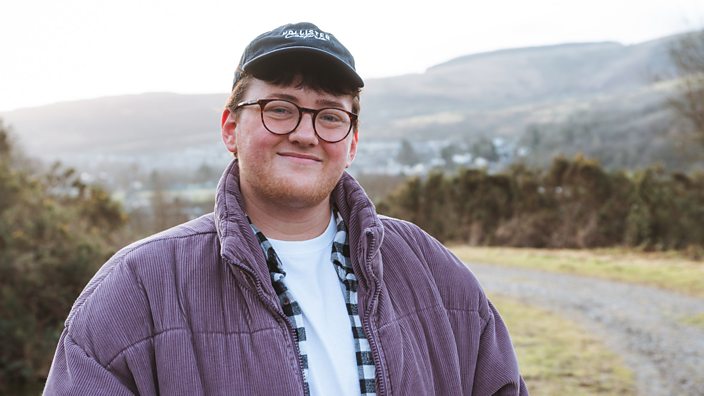 "I remember being in my first year of university and people asking me what I wanted to do, and I just didn't know. I initially wanted to do make-up videos, but people really connected with the Welsh stuff, so I just kept on going."
Ellis admits it's a "bit of a nightmare" to juggle his final year studies with posting regular videos. He wouldn't consider taking TikTok up as a full time job as the money he gets through the app "is nowhere near enough to live off", but says his videos have "given him the opportunity to do things he has always dreamed of."
"I have started making sketch videos for Welsh TV channels S4C and BBC Sesh that I get paid for, I have worked for the Welsh government making videos about Covid rules, and all because people have seen my TikToks!"
The pandemic business boom
Laura Mallows, 29, the founder of skincare company Mallows Beauty, also credits social media with much of the success of her business.
"Tiktok has changed the dynamics of our business so much. It has the power to push it to so many different people," she says.
Inspired by her own struggles with anxiety and acne, Laura started Mallows Beauty in February 2020 after years of being "skincare obsessed."
"I feel like the beauty industry has a lot to answer for. They make us buy products based on our insecurities, and I wanted to turn that on its head," she explains.
Though lockdown has been difficult for many small businesses, it has given Mallows Beauty time to flourish. Initially thinking that the company would be a secondary project to her day job as a consultant, Laura was surprised when the business "rapidly took off."
"Big companies like Superdrug, Urban Outfitters and Misguided put in massive orders for our beauty products" she says. "My target was to make fifty grand in a year and I made it in the first month!"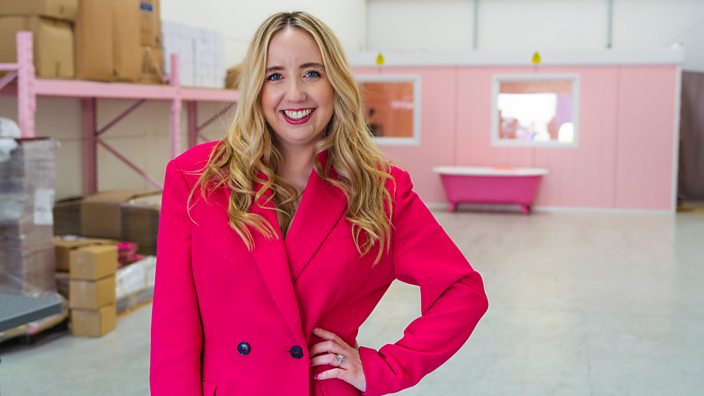 Laura believes the pandemic was the perfect time to start a cosmetics company: "People stopped spending money going out, and started spending money making themselves feel good at home."
The quick growth of Laura's business online means she's now employed a team and has physical premises. "At the end of this month we will be a team of eight, we are on our second warehouse, and we are opening a shop," she says. "We haven't had much of a chance to go face-to-face with customers so I'm really excited about post-lockdown business."
Not all young people have had such luck with work, though – 14.4% of 16-25 year olds across the UK are unemployed. Last year, Wales had the steepest rise in unemployment between August and October of any UK nation, but things are starting to look up: the Welsh unemployment rate is now 4.4%, lower than the UK's overall rate of 5.1%.
'There are options outside traditional careers'
Despite originally having no way of making new stock because of his manufacturer closing, the pandemic has also been largely positive for 20 year old Siôn Emlyn Davies' clothing company, Dillad Arfordir Clothing.
"We made more sales from the end of June to August than we did for the whole of the previous year!" he says.
Now in its fourth year, Dillad Arfordir Clothing started its life as a part of a module for Siôn and his classmates' Welsh Baccalaureate (equivalent to an A level). "There were five of us in the group and we just wanted to do something easy," he says.
Though the rest of the team disbanded, Siôn and his business partner Sion Owen decided to carry on with the company while studying at university: "It has been cool to have something to take our minds off uni work."
Going to university allowed Siôn to "establish the business" while not needing to rely on it for income because of his student loan. But after his graduation in the summer, he hopes to work on it full time. "When we don't have the pressure of our studies, we want to put all of our energy into it," he says.
Sion encourages anyone young who is thinking of starting a side hustle to "just give it a go."
"We've shipped to France, Dubai, America and more – you never know what path you'll end up on," he says. "My side hustle has shown me there are options outside of the traditional career path, and having your own business when you're young is actually kind of cool!"