N/A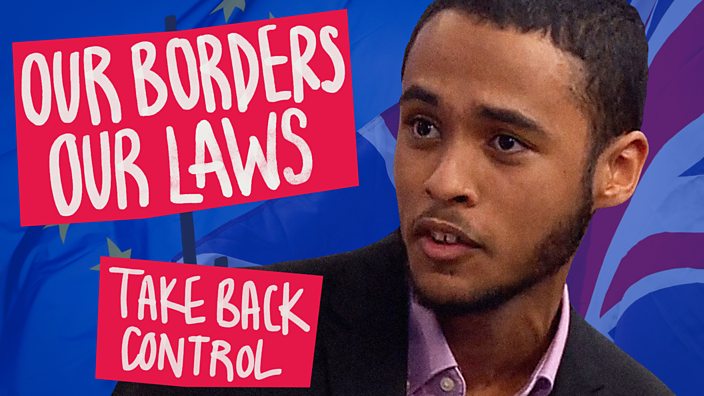 Hani Mustafa / iStock / BBC Three
How it feels to be a Brexit Inbetweener
'I think the idea of another referendum stinks'
Following on from our in-depth look at how Brexit will actually affect our lives, BBC Three will be speaking to young people from all the sides of the debate to hear their stories. This is the second in our new series: Brexit and Me....
"I was so scared – I was bricking it."
Hani Mustafa can still remember the crippling nerves like it was yesterday. The warm spotlights on him in the studio, the make-up artist powdering his face – the television environment was completely alien to him, miles away from his life as a schoolboy in Peterborough.
But Hani's passion for why Britain should leave the European Union had got him noticed. And now, this GCSE student was about to make his first ever television appearance in a debate live on BBC News. He was just 15 years old.
"I was kind of thrown in at the deep end with no armbands," reflects the now 18-year-old.
Hani held his own in the debate with the ardent Remainer, and war veteran, Harry Leslie Smith, who died at the end of last year aged 95. It was a considered and articulate performance, a first step to building a reputation for himself as a voice for young Brexiteers.
"I think it went alright - it was a nice day off school," he says.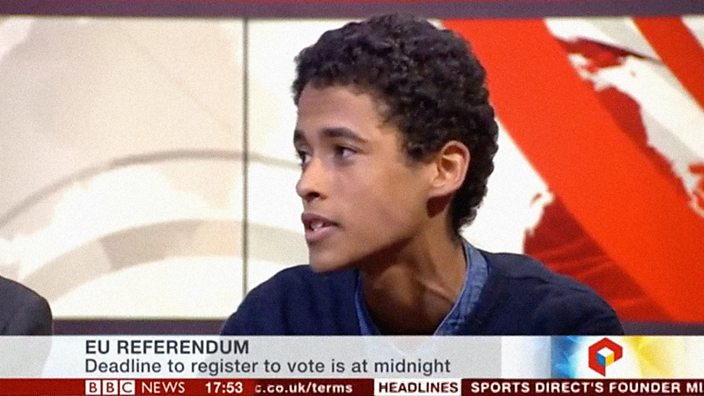 Speaking to Hani, it's easy to forget that he is, indeed, still at school. He is a so-called 'Brexit Inbetweener' – those aged between 18 and 20 today who were too young to vote at the time of the 2016 Brexit referendum. 
A number of different surveys suggest that just over 70% of 18-24 year-olds who voted in 2016 voted for Remain back in 2016. But it's fair to say Hani would not have been one of them.
In his case, his conviction that the UK's future will be brighter outside the EU is influenced in part by his background. He is the child of immigrant parents – a fact that you might think would make him an unlikely Brexit supporter.
"I was born in the Czech Republic. My mum is Czech and my dad comes from Sudan originally," he explains. He was around two years old when his parents moved to the UK to try and build a better life for their family.
"My dad is a mechanical engineer and there were more opportunities for jobs here," he says.
When people suggest that this should give him empathy for Europeans hoping to come to the UK for similar reasons, his answer is clear and firm.
"I understand that argument, but I think the system we have at the moment discriminates against people like my dad from non-EU countries - they face a process that is a lot tougher than the one for people who live in the EU."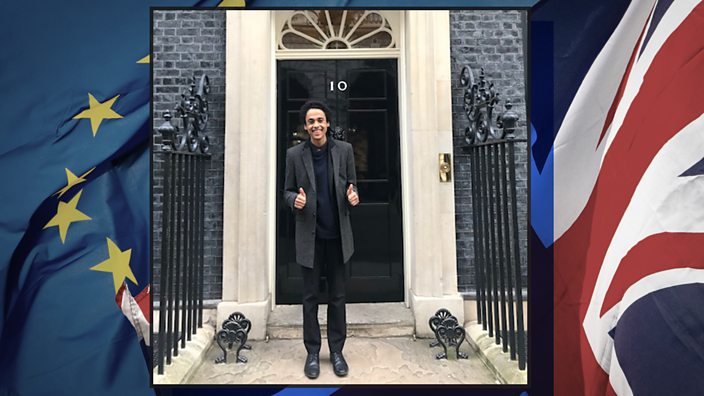 The process Hani refers to is the UK's points-based assessment that non-EU migrants have to pass to qualify for entry to the UK. Currently, EU workers are guaranteed entry because of the policy of Freedom of Movement, which is one of the four founding principles of the EU.
Hani is close to his parents and six siblings, and grew up in a household where "there's never a dull moment". He wouldn't describe his parents as "overtly political" – though, like him, they supported Brexit.
To some degree, his interest in politics runs in his blood: "My dad always says, 'You get this stuff from your nan.'
"She was quite involved in politics back in Sudan – long before I was around - and I think that's probably where the influence comes from."
Hani was brought up in Peterborough – a city that was once dubbed "Brexit Central" owing to its approximate 60/40 split in favour of Leave.
This historic city in the east of England had seen its population increase by about 11,000 to just over 196,000 in the four years to 2015, with migration noted as a prominent factor of the rise.
"There was a lot of talk about migration in Peterborough at the time of the referendum and I think some of [its population] felt the impact on things like hospital waiting times and school places - perhaps that was partly what drove the vote for Brexit, alongside other factors like restoring sovereignty," he says.
In the run-up to the referendum, campaigners for Vote Leave did suggest that EU migration would put pressure on public services, like the NHS. While evidence at the time suggested it contributed to pressure on the NHS, for example, it was small compared to other factors such as an ageing population, as well as rising costs and wages.
When Hani first heard that the Conservative manifesto would contain a pledge to hold a referendum on Britain's membership of the EU, he thought it sounded like a good exercise in democracy. "I didn't realise at the time how involved I would get," he says. 
Having joined his local Conservative association, he found himself surrounded by people who were "probably more for Leave but there was a mix". In his typical inquisitive style, he started reading up on the arguments on both sides. 
His conclusion? He found himself drawn towards the arguments about national sovereignty made by Leave, and keen to play a part in this historic moment.
"It was the first time we'd had a say on our relationship with Europe for 41 years - I felt I should get involved and try to influence the debate in some way." And that's exactly what he did.  
In 2016, with the referendum on the horizon, he immersed himself in the Vote Leave campaign, spending most of his weekends out campaigning with his local MP and other councillors. "I really enjoy it," he says. "Even standing out in the freezing cold, delivering leaflets, having doors slammed in your face."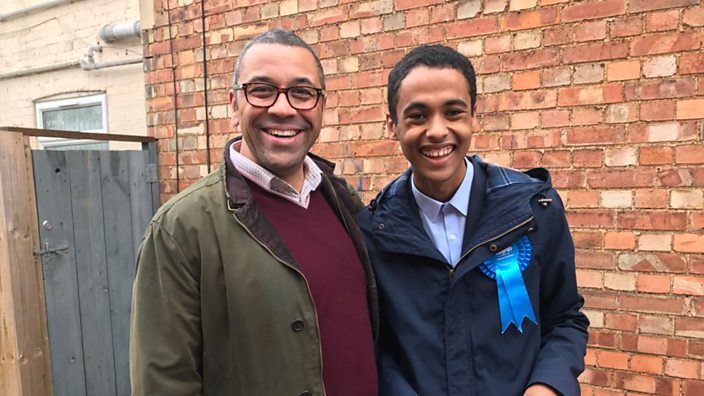 He claims that being too young to actually vote in the referendum didn't bother him -  "I still had my opportunity to influence the outcome," he says.
"When the result came in, my father and I had just come back from our count in Peterborough. We turned on the TV, heard the news and shared a big hug. The sense of victory in that moment was huge."
He hadn't realised it, but at the count, a journalist had taken a photo of him and other campaigners celebrating the result. That photo ended up on the cover of the Daily Mail, prompting some excited texts from his school friends.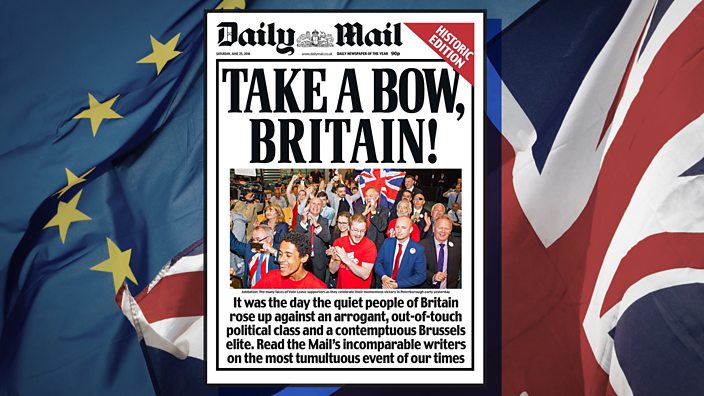 Since then, he has been asked to represent young Leavers on everything from local radio shows in Cambridgeshire to BBC News.
While he enjoys the chance to voice his views in public and has started to build a following, Hani's learnt there is a darker side to being in the public eye.
"After my first TV appearance, someone on Twitter said, 'He's not old enough to shave - why has he been given a platform?' That was quite funny," he laughs.
But not everything is so easy to brush off. One day after school, scrolling through social media alone in his bedroom he received a troubling message.
"They said that my parents should have honour killed me when I was younger. I was 16 at the time."
"I was a bit upset, but you just move on don't you?"
"That would make me quite angry," he says. "We've already had a referendum - what does that say about our democracy?"
"I think that just stinks, to be honest. It would make divisions that already exist a lot worse."
With the future of Brexit still to play for, Hani is also focusing on his own – studying for his A-levels and planning where to go for university. With offers from four universities to study politics, does his future lie in Westminster?
"I've seen what a thankless job [being a politician] can be," he says. "I honestly don't know where I'll end up, but I do this because I genuinely want to make a difference."