N/A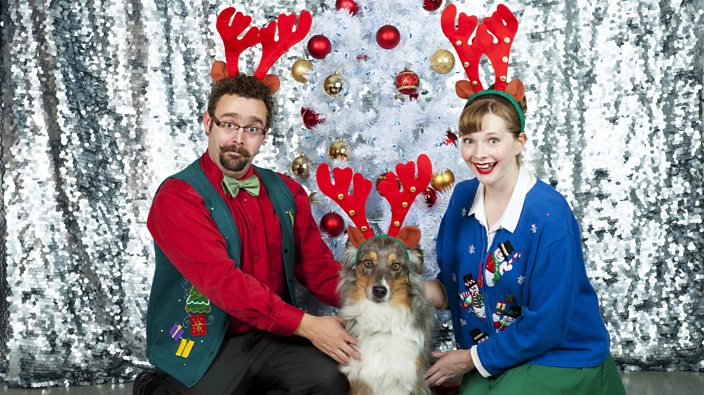 iStock
The totally uncool Christmas outfits we secretly love
Hands up who really wants a matching Christmas onesie
By now you've probably watched a festive film or two, scoffed a few mince pies and possibly even bought some presents. It's also quite likely you've got a couple of seasonal outfits stashed in your wardrobe, just waiting for a big reveal.
If you think it's all about Christmas jumpers, well, that's just for starters. With Crimbo woolly pullies raking in an estimated £220m in 2017, it's no wonder retailers have leapt on this 'fashion' trend. You can buy t-shirts, dresses, socks, pants and even, erm, toiletwear:
Is it just us or is that a little bit disturbing?
Some people have been planning their outfits for weeks:
And others really got into the spirit at the first mention of December:
If you did want to go full-on Christmas fashions (without Santa loo), you can co-ordinate your whole family – pets included.
Who doesn't love a matchy-matchy outfit?
But specifically wearing the same clothes as your kids - or twinning - has also become a bit of thing. It was really popular in 1950s America when Hollywood actresses were pictured with their daughters.
And it's celebrities - think Beyonce, the Kardashians or Fearne McCann posting their pics on social media - who are driving this trend now. And it is HUGE at Christmas.
Fashion and lifestyle blogger "for busy mums", Gemma Rose Breger, from @ThisIsMothership, puts the rise in popularity of the trend down to kids' fashions being much more accessible than they used to be.
"The high street can easily mimic their collections for the younger generation," Gemma tells BBC Three. "[Stylist] Lou Teasdale and [blogger] Emi Prendergast recently did a collaboration with River Island which was head-to-toe matching mum and daughter outfits."
It's something Gemma does herself even when it's not Christmas - although more out of practicality than wanting to be like Queen Bey. "If my daughter is having a meltdown over getting dressed and I suggest we wear the same, she gets so excited and runs to choose an outfit! So yes, I'm all for twinning if it saves tantrums."
It's a look which is easy to get wrong, especially at Christmas. But while we probably all have memories of our parents forcing us into matching outfits "for the family photo", don't we actually kinda want to go all-out for the festive season?
Ok, maybe not quite like that (although that's funny, right? And strangely familiar...) Perhaps more like this?
Gemma says Christmas is the perfect time to get your twinning on. "Go all out!" she tells BBC Three. "It doesn't have to match identically but there is nothing wrong with [all] wearing the same print, or [all] wearing the same colours."
But she does have a little advice. "It can look a little bit like a Kardashian Christmas card if the whole family gets involved but nothing wrong with matching onesies on Christmas morning."
Although we do kinda prefer it to this:
And we've probably all felt a bit like this:
But it could be one way to get out of hosting Christmas if Stephanie Case's post is anything to go by:
Stephanie told BBC Three it was her first time hosting her Canadian family in France and she "wanted to make everyone as ridiculous as possible" and that she's "aiming for a re-run this year".
We'll leave you with one more, erm, Christmas greeting:
Not quite sure what's festive about bums but each to their own! Merry Christmas.