N/A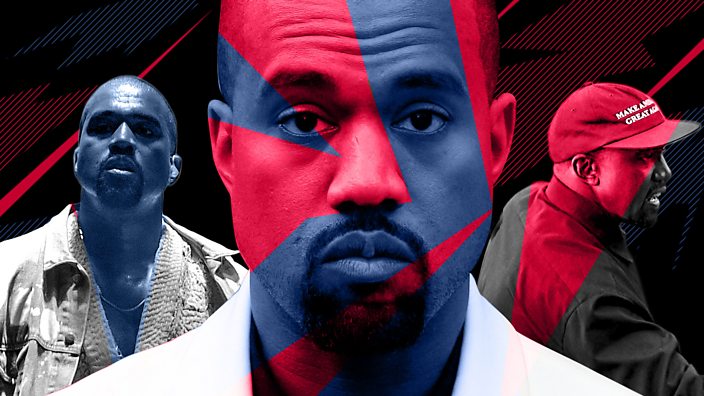 BBC Three / Getty Images
Inside the mind of Kanye West
The rapper has hit the headlines almost as much for his mental health as his music this year, but what's really going on?
After a social media hiatus lasting almost a year, the Chicago-born rapper, record producer, entrepreneur and fashion designer tweeted his support for President Trump in April: "You don't have to agree with Trump but the mob can't make me not love him. We are both dragon energy. He is my brother," he said.
This message was met with a resounding 'WTF' by the music industry and Kanye fans alike. According to polls, only 10.5% of black voters have supported the Republican candidate in the past 12 presidential elections, compared to 87.3% who have backed a Democrat. It has been reported that a colossal 92% of black Americans disapprove of Trump's presidency, compared to just 7% in his favour. For Kanye - one of the country's most prominent black voices - to call the president his "brother" was all but certain to provoke an intense backlash. 
The same day he tweeted his support for Trump, Kanye shared an image of himself in a Make America Great Again cap. A month later in an interview with the gossip website TMZ, Kanye went on to say that 400 years of slavery "sounds like a choice". He re-stated his support for Trump during TV appearances on late-night talk show Jimmy Kimmel Live in August, and a month later on the sketch show Saturday Night Live.
His meeting with Trump took place at the White House in October. Sitting opposite the president, slouching in his chair, Kanye proclaimed that putting on Trump's 'MAGA' cap made him feel like "Superman". He then embarked on a monologue that covered masculinity, the economy, and his mental health. The encounter ended with Kanye declaring his "love" for Trump and hugging him as the photographers' cameras clicked - lapping up the strangeness of the scene.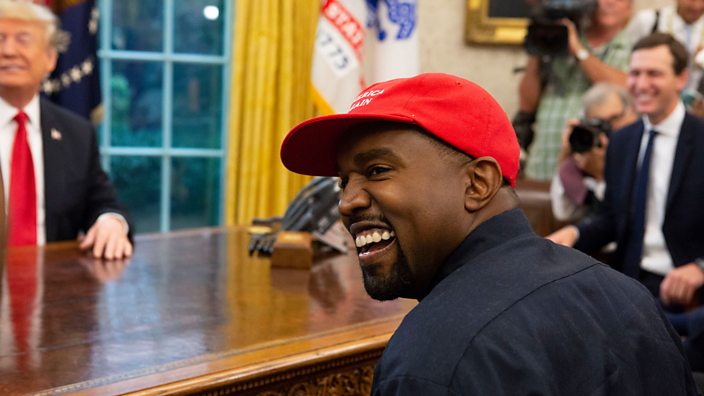 Afterwards, the media circus generated by the rapper's statements intensified to the point that Kanye's music became a secondary concern, eclipsed by heated speculation over his mental state. In the days that followed, for example, Psychology Today ran an article headlined 'Mental health lessons from Kanye's Oval Office meeting', while Vox published an in-depth look at "the damaging way we talk about celebrities and mental health".
"I am not crazy, but I definitely can go there if pushed," he told Chicago radio station WGCI in August 2018. This made his apparent backtrack on his diagnosis during his meeting with Trump even more confusing, as Kanye claimed that it was, in fact, sleep deprivation, not bipolar, that was the cause of his poor mental health.
The global reaction to Kanye's political outpourings has been almost unprecedented - for reasons that go beyond the rapper's celebrity status. It has sparked fierce debates in the press, on social media, and across the US about African-American identity in the Trump era, about the impact of fame in the age of social media, and about the dialogue around mental health and race. Some, including the singer's close friend John Legend, even speculated that the whole thing might have been a "publicity stunt".
In BBC Three's documentary, the journalist and film-maker Ben Zand speaks to key figures from Kanye's early years - from childhood friends and family to his college professor, as well as those who are still close to him today.
The rapper GLC, Kanye's best friend and long-time collaborator, paints a picture of Kanye's early days growing up on Chicago's South Side – an area that is home to some of the city's poorer, majority-black districts.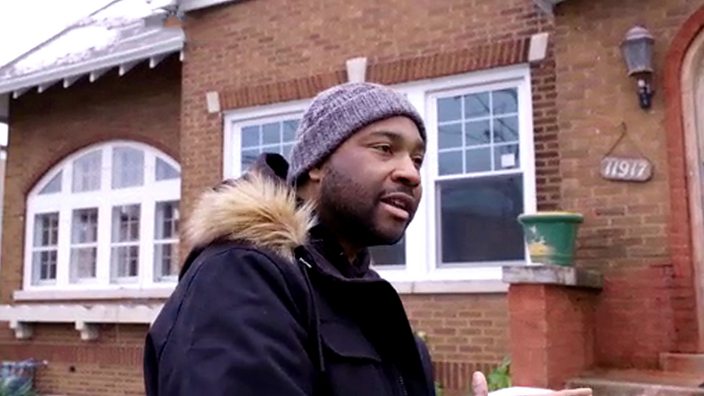 "He was energetic, he was confident in his craft, he believed, he was focussed, he was determined," GLC tells Ben. "And he did what was necessary for him to develop in that atmosphere."
Above all, it is Kanye's adored mother, Donda West, who emerges as the most pivotal figure in her son's development into one of the biggest names in the history of music.
Donda was an academic, a leading professor of English at Chicago State University. She raised Kanye, an only child, in a house packed with music and African art. While other parents might try and push their kid towards finding a stable job, Donda did everything she could to help her son follow his dream of being a hip hop star - buying him the instruments and computers he needed to hone his craft.  
"What she did was magical," says GLC.
Donda went on to become her son's manager through his early rise to fame. But she died suddenly in 2007, due to complications following cosmetic surgery.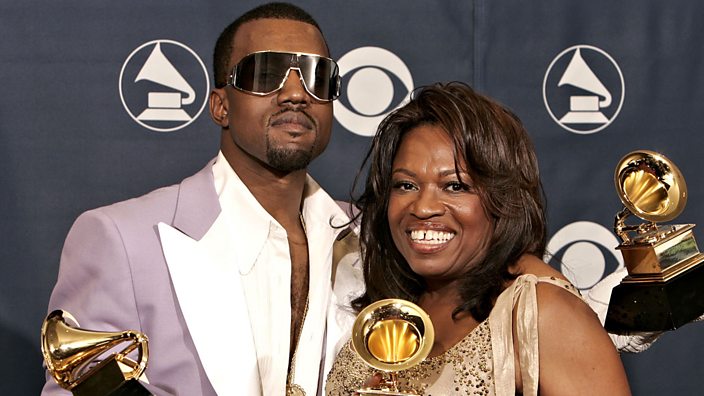 Kanye was on tour at the time, and as his cousin and musical collaborator Tony Williams reveals, found out via a phone call from his aunt. Despite the news it was "business as usual" and he went straight to rehearsals for that night's show – as if that was his only way of dealing with the shock.
Is it possible that Donda's death was a pivotal moment in the alleged decline of Kanye's mental health? "She was a voice of reason," says Tony. "[Losing your mum] is a big moment for anyone."
"Even though it was a long time ago, if you don't take the time to reflect on [a loss like that], to chill and make peace with yourself, it can throw you off," says GLC. "Not only that, everything's in the media. Every move you make there's a camera on you. That's a lot."
Kanye's marriage to Kim Kardashian in May 2014 only intensified the rapper's fame. They became 'Kimye', and press attention on the couple reached fever pitch. This union with the reality TV star, who later that year would go on to 'break the internet' with a naked magazine cover shoot, was a major step in Kanye's journey from musician to all-out megastar.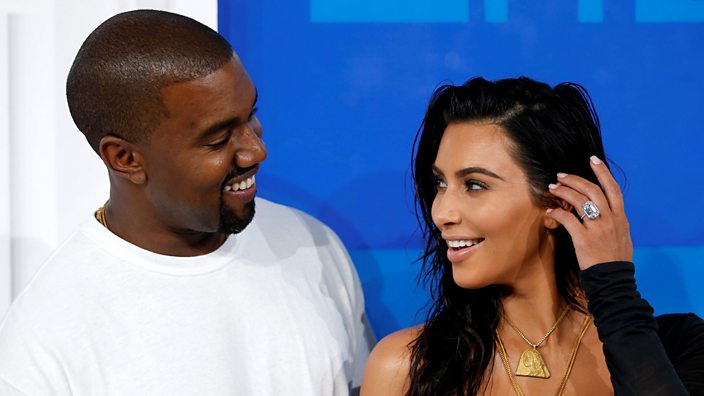 Ben also speaks to Dr Brenda Aghahowa, Donda's friend and successor in her role at Chicago State University. "I do see [her influence] on Kanye," she tells him. "To venture into the hip hop world and not be ashamed of black culture, black slang, black language and all the things he incorporates in his music, that clearly shows Donda's influence."
But what would Donda, a trailblazer in academia, who according to her nephew, Tony, took an active part in the civil rights movements of the 1960s as a child, make of her son today? "I think she'd be scratching her head a little bit! Donda, as I knew her politically, was more Democrat than Republican. I don't think she'd have trumpeted Trump as the best president for black people ever," says Brenda, shaking her head.
While some, like Brenda, are bemused by Kanye's political conversion there are others who have embraced it with open arms.
Among them is YouTube star and Trump supporter Candace Owens, who heads up Blexit (black exit) - a movement that urges Black American voters to cease supporting the Democratic Party. Her view is that Kanye is simply opening up "a conversation we need to have".
She met with Ben at a black youth leadership summit in Washington DC for 18-35 year olds who share her views. There, she showed a cheering crowd new Blexit merchandise, which she claims was designed by Kanye himself, something the rapper soon denied, saying "I've been used." Candace later apologised to Kanye and denied ever claiming the star had been involved.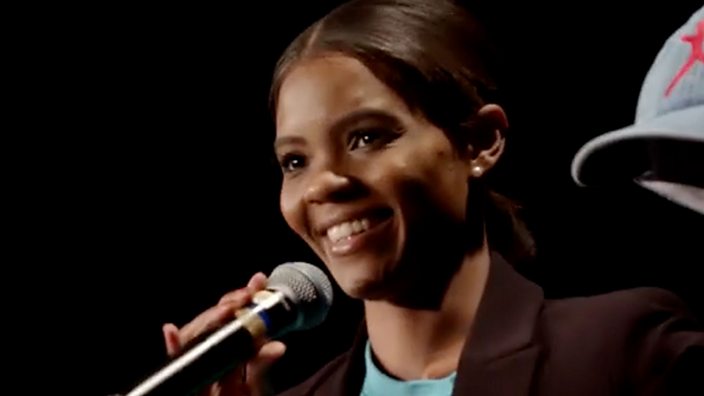 Candace says Kanye was drawn to her movement because: "It's about freedom. We're tired of being told black people are different somehow and that we have to constantly live in fear of racism." She adds: "We're not afraid of racism – it's not an issue that is happening in this country."
Talking about the rapper's mental health in response to his political declarations has troubling implications, Candace says. "I'm really tired of people insinuating that black people have mental disorders when they're conservative," she tells Ben in a tense exchange before abruptly ending their interview. "They need to stop."
While Kanye has won praise for tackling stigma by talking about his mental health so openly, it's still a tricky subject for the media to navigate. Dismissing the rapper's conservatism as a sign of mental illness raises questions about whether we would be so quick to jump to the same conclusions if he were white. In Kanye's case, the issue is even more nuanced as it's connected to his status as a cultural figurehead – a role he was apparently initially reluctant to accept.
"In the black community we want people to take a platform and espouse our causes," says Tony. "It's been interesting because early on he was reluctant to be a torchbearer, he just wanted to be an artist."
Nevertheless, many in the black community saw the musician's meeting with Trump as a missed opportunity when it came to furthering their cause at a time when racial divisions in America have been brought into stark focus by movements such as Black Lives Matter, and the white supremacist backlash at events like last year's 'Unite the Right Rally' in Charlottesville.
"I wasn't surprised that he went and talked to Trump, just because I know if he gets something in his mind he's gonna see it through," says John 'Monopoly' Johnson, a prominent hip hop scout and another of West's former managers.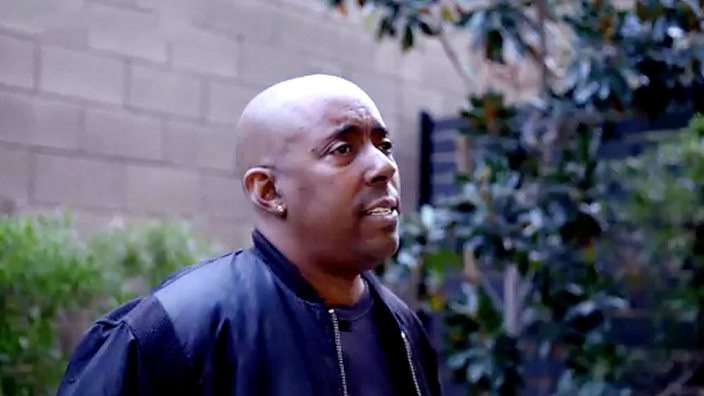 "I wish he might have been in a little bit of a better space," he says. "Sometimes when he gets in these creative zones, I'm not gonna say he was sick, I just think if he was in a better space he would have been more effective."
It's much harder to sensationalise than his pro-Trump outbursts, but one thing Searching For...Kanye takes care to explore is another side to Kanye's political philosophy. It would be an oversimplification to label him as just Republican, especially when he reportedly donated $200,000 to Amara Enyia, currently running to become Chicago's first black, female mayor.
In September, Kanye said that he's returning to Chicago "and never leaving again," and wants to make a real impact to improve his home city. He's expressed a desire to teach at the Art Institute of Chicago, and to establish a factory for his Yeezy fashion brand, valued at over $1.5 billion, on Chicago's South Side. He says he wants to create jobs for his home community rather than outsourcing to China. "For me, the thing that stuck out was his focus on Chicago," Amara Enyia tells Ben of her first conversation with Kanye. "He was moving back to do what he can to improve the city that he's from."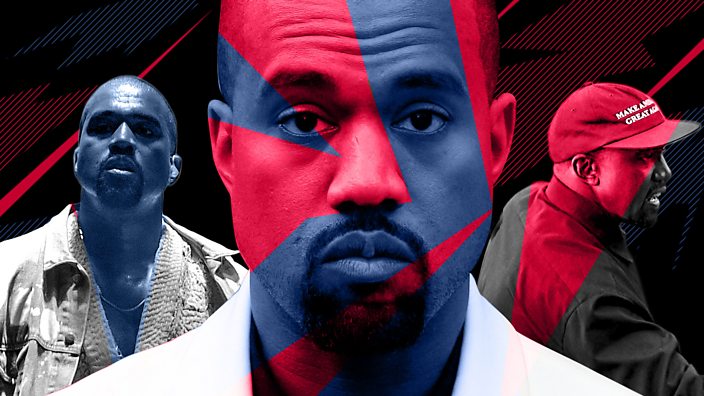 'Who is Kanye West' is a complicated question, and from this documentary, he emerges as a complicated figure. His fame, his status as an African-American icon, his relationship with his roots in Chicago, and his struggles with mental health intersect in a way that leaves him open to a myriad of interpretations.
Above all of this, however, Kanye West is simply a human being. He is a complicated, controversial human being, but however we view his "mental breakthroughs", they define both his brilliance and his flaws.
 "I think that's the thing that makes him who he is," says Tony. "I don't think you reach that echelon of success with the same mindset of the average person."