N/A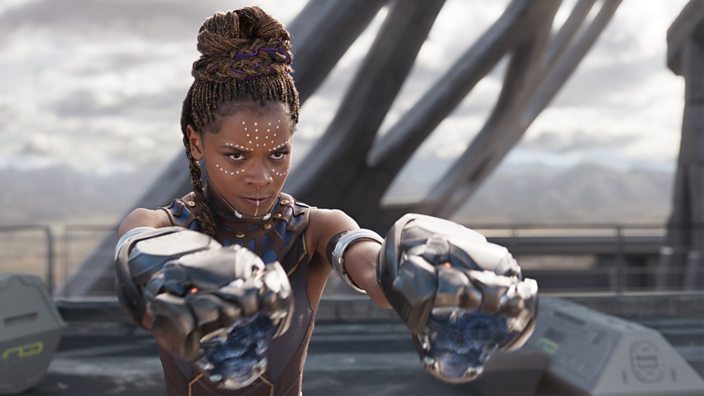 Marvel Studios
The Black Panther Challenge has hit the UK
Across the world people are crowdfunding screenings of the film for disadvantaged teenagers
People are hyped for Black Panther.
It tells the story of the Black Panther superhero and is set in the mythical country of Wakanda, an African nation with incredible technological power, thanks to its reserves of the world's most useful precious metal.
The film has also kicked off the hashtag #WhatBlackPantherMeansToMe, with fans tweeting about the significance of the movie to black audiences.
Now, people around the world are raising hundreds of thousands of pounds to help young people from disadvantaged backgrounds see the film, in what is being called 'The Black Panther Challenge.'
The project was started a month ago by Frederick Joseph, a New York City-based marketing consultant. So far, he has raised more than $45,000 (£32,600) on his crowdfunding page alone.
Over 300 campaigns have been set up worldwide, with donations coming in from 30 countries and over $320,000 (£232,000) dollars raised.
Frederick, 29, originally set up the project to fund a trip to see the film for members of a local Harlem youth club.
"I hope that young people of colour take from the film that they can do anything and be anything," he says.
The challenge has earned the endorsement of celebrities including JJ Abrams and Snoop Dogg.
And the Black Panther Challenge has now reached the UK.
Actor Jade Anouka, from South East London, has started her own campaign. "I think [Black Panther] is pushing boundaries and breaking glass ceilings," the Chewing Gum star, wrote on her crowdfunding page.
"Many kids grow up loving superheroes aspiring to be Spider-Man, Batman, Iron Man etc. This film is new in that it is not only positive representation of black characters but black superheroes! And strong female characters!
"I'm especially excited about showing young black people that they can be the hero too."
Jade set up the crowdfunding page after seeing the US campaign and deciding that disadvantaged kids in her local area could also benefit.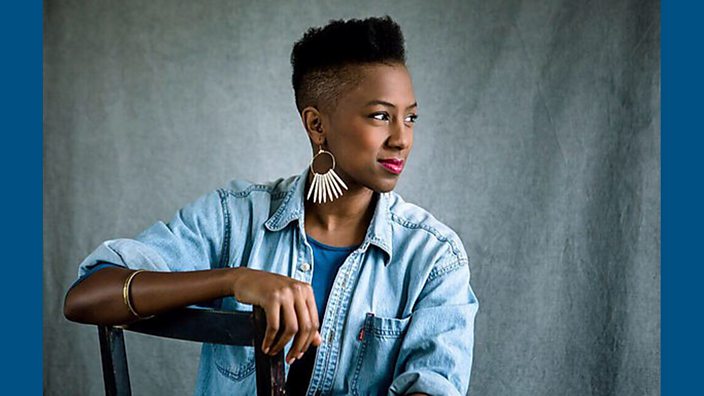 She contacted her local cinema, the PeckhamPlex, with the idea and they agreed to organise a special screening.
Her original target was £1,000, which would allow her to invite 100 young people. Her page has now raised over £4,000, allowing her to double the number of places and treat each kid to a drink and a snack.
"It's inspiring for young black kids to see themselves reflected on screen," she said.
"But this is for any young person regardless of colour - just seeing positive representations of black people can be a good thing."