N/A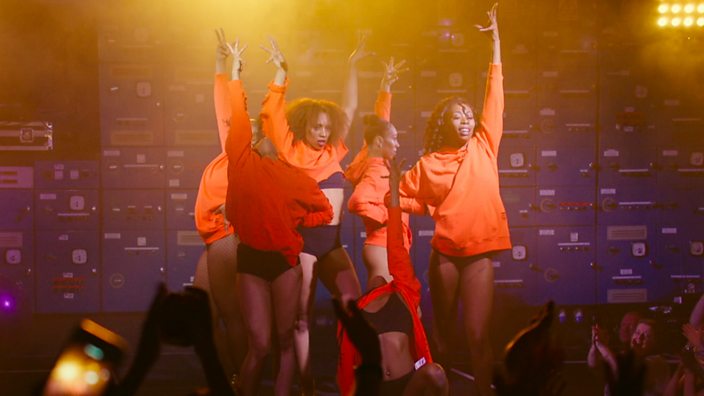 DEEP IN VOGUE
Deep In Vogue: 'I carry voguing into every aspect of my life'
The dance form is loved around the world - but do you know about the rich history of voguing in the north of England?
The documentary Deep In Vogue, which premiered at last year's BFI Flare film festival, follows the lives of dancers in the vogue ballroom scene in Manchester and Liverpool.
And these dancers from across the north have formed "houses" that are about much more than just dance - they're also places of support, friendship and solidarity. In recent years, you might have watched voguing in the drama series Pose, about the New York ballroom scene of the 1980s.
Here three stars of the documentary, now airing on BBC Three, talk about the evolution of voguing in the north of England and the impact the dance form has had on their lives.
'I'm not a boss... I'm a father and a mother'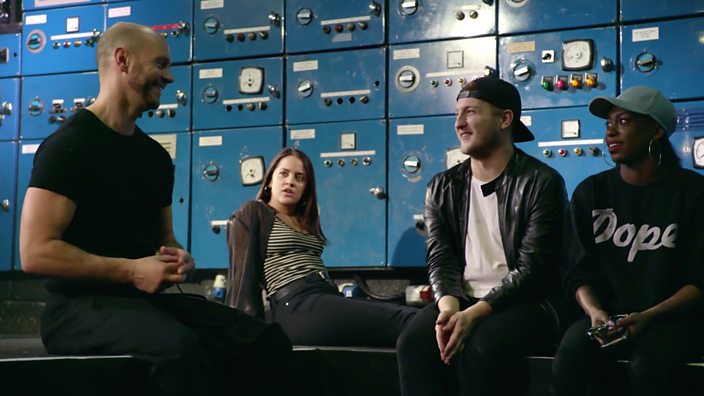 Darren Suarez (far left) is the Mother of the House of Suarez.
"I started voguing in 1988. And I was probably one of the first people voguing here after it came from the States.
"I came out on the gay scene and went into this really underground scene of house music.
"I was captivated by this group of teenagers, young guys who were doing this dance style where they were pulling poses and making mind-blowing shapes to the beats of the tracks. They were coming across as really confident.
"So I took it upon myself to learn it and master it.
"[Many people say] voguing came to the UK in the 1980s via Ibiza, where all the Americans were clubbing and partying and then it migrated over here.
"Obviously Madonna, Malcolm Mclaren and Queen Latifah then jumped on to the vogue underground scene. It became more global. And that influenced how we were voguing as kids.
"Within our houses, we all get to know each other on a really strong, personal level. I'm not their boss. I'm their father figure or their mother.
"The voguing ball culture originally came from people feeling isolated and pushed away from society because of the colour of their skin or their sexuality, or even both, so we still try to embody that mindset where we're not just here to create pieces of work, we're here to form a community and to help each other flourish and grow."
'We battle on the catwalk but we're still a family'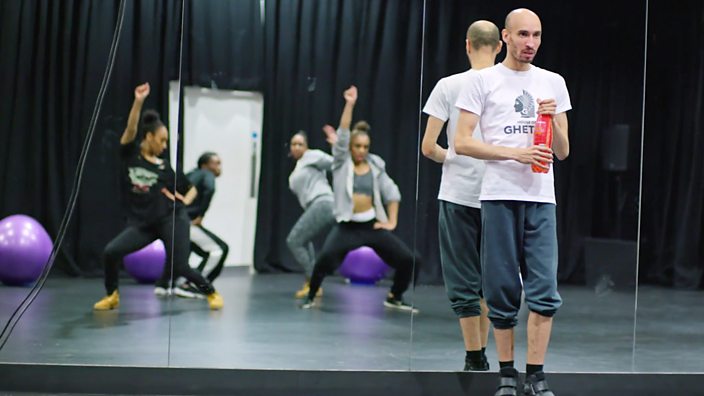 "I heard about voguing when I was about 14 or 15 and then, like many people, it was through Paris Is Burning, the Jennie Livingstone documentary, that I really learnt more.
"But I didn't start participating in it until my 20s when I started training with my house mother, Darren Suarez.
"All the members in the documentary, Deep In Vogue, were disenfranchised in some way by society.
"When the documentary was being made, the House of Ghetto was made up of six black women. At the time, the Conservative government's austerity measures had kicked in and black women were among the hardest to be hit.
"And in moments of hardship, you look for people like yourself to find solace, comfort and friendship to understand and make sense of the world around you.
"Especially in the north, the voguing world is very family-orientated and it's very nurturing.
"Even though there's a massive competitive element within it, you'll see the dancers will hug each other after a performance and we help each other with make-up and costumes.
"It's not like tribes at war. The catwalk is where we battle it out but we're all there to support one another. That sense of family is vastly important.
"I was very lucky. I came from a very loving and supporting network of family and friends but going out into the world, I'm a mixed-raced, northern, working class guy. So there were many, many situations where I felt inhibited because of who I am and where I'm from.
"The reason we're called the House of Ghetto was me trying to take the word back - like the word 'queer.' I took that pejorative term that is placed on the black community and tried to turn it into something that's very special."
'I carry voguing into every aspect of my life'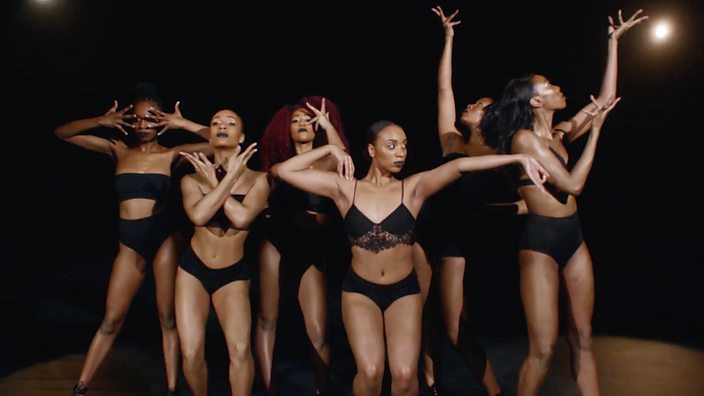 Rennae (far right) is a dancer in the House of Ghetto.
"I'm very proud of what the House of Ghetto has achieved.
"Being black in this world is hard but being a black woman is even harder. And it's because of the stereotypes that are so often imposed on us.
"I think our house helped to break down some of those stereotypes to show that we're not just 'angry black women.'
"We're strong and we have a voice and we know how to voice our opinions.
"But we're also emotional and we have empathy. I was so glad that that's what our house did. It really opened up people's eyes.
"Even recently, with everything that's happening with Black Lives Matter, I put a video out stating some of the things I've faced as a black woman.
"And after I challenged someone who said something inappropriate about the movement, she straight away called me angry and said I had an attitude.
"She just wanted to go to those stereotypes because she didn't like being challenged. And that's what we have to face all the time. People don't like uncomfortable conversations. They don't like how we do it with confidence.
"The confidence I've got from voguing, I can take that to every other aspect of my life. Even the moves, it changes the way I carry myself. I carry myself in a very high manner now.
"Voguing taught me to always feel empowered and strong and to know that if somebody tries to break me down, to remember that they don't have a hold on me or my emotions.
"Everyone in my life has embraced it. My mum loves it. My sisters all came to watch. Even my dad.
"They've seen how amazing it is. They literally rate every person in the ballroom world."