N/A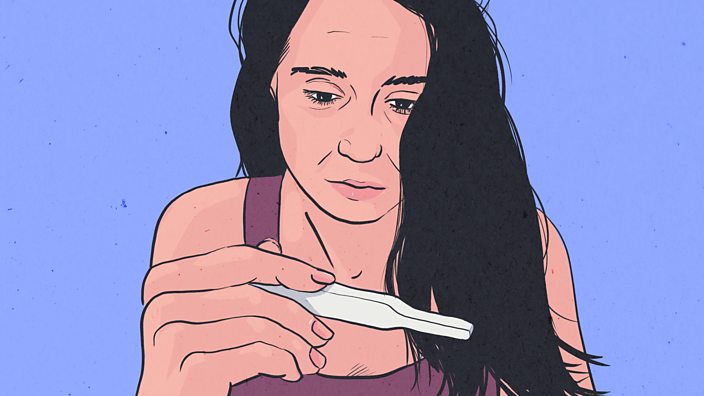 BBC Three/iStock
Morning-after pill: 'I still got pregnant even though I took it'
Emergency contraception: Should the facts be "in GIANT NEON LETTERS on every packet"?
Warning: This article contains references to a sexual assault which you may find upsetting
"It didn't occur to me that the morning-after pill wouldn't be effective". 
Rachel* became pregnant after she was raped in Canada while away on her gap year. She was given the morning-after pill the same night as part of the medical care she received after being assaulted.
"When, two months later, I found out I was pregnant - as well as being quite a traumatic situation anyway - it came as quite a shock," she remembers. "It hadn't even occurred to me that that was something that could still have happened."
Rachel, now 34, says she wasn't told that she could still become pregnant after taking emergency contraception: "I don't even remember there being a conversation about the fact that it might not actually be effective."
An estimated 0.6 to 2.6% of women who take the morning-after pill after unprotected sex will still get pregnant.
What people know - and don't know - about the morning-after pill has been brought into the spotlight after a Refinery29 writer shared her story of becoming pregnant despite taking emergency contraception. The article went viral, with some suggesting the fact that the pill doesn't always work should be more widely known.
How does the morning-after pill work?
• Synthetic hormones prevent or delay ovulation (an egg being released from the ovary)
• If you have already ovulated before taking the pill, and were still fertile when you had unprotected sex, it won't prevent pregnancy
• This means the morning-after pill may not be effective (even if you take it correctly) depending on your menstrual cycle
• Ovulation usually happens in the middle of your cycle (around two weeks before your period)
• There are two types of morning-after pill: Levonorgestrel and Ulipristal acetate
• Levonorgestrel (branded as Levonelle) should be taken within 72 hours (three days) of unprotected sex
• Ulipristal acetate (branded as ellaOne) must be taken within 120 hours (five days)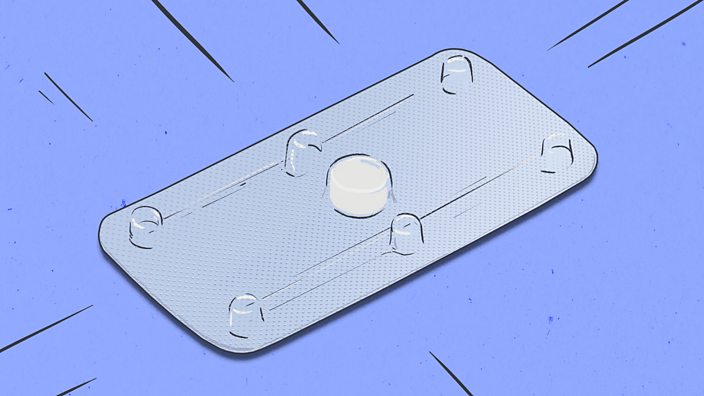 Some medications can change the effectiveness of the pill too, says Dr Caroline Cooper, a reproductive and sexual health specialist. "These are medications that can interfere with the way your liver processes drugs," she explains. They include some HIV drugs, some epilepsy medication, as well as over-the-counter herbal remedy St. John's wort, which some take to treat mild mood disorders.
Another reason the morning-after pill can fail is a woman's weight, Dr Cooper explains. Heavier women have a higher risk of becoming pregnant after taking it, she says. "And that's not particularly high weights either."
She says that Levonorgestrel is "much more likely to fail" if a woman weighs more than 11 stone (70kg) or has a Body Mass Index of more than 26 (according to NHS Choices, an ideal BMI for most adults is between 18.5 and 24.9).
But how many women know all this? While the leaflets for Levonelle and ellaOne explain that the medicines work by delaying ovulation, like any fine print, this information is easy to miss. The instructions also don't explicitly talk about the fact that effectiveness varies depending on your menstrual cycle. So why aren't all women being given all the information when they're given the morning-after pill?
"I wasn't expecting it not to work," Harriet, 26, tells me, talking about when a condom broke, and she became pregnant despite taking the pill afterwards. She says she "followed all the right steps and did it straightaway."
Harriet adds that she was told that the pill sometimes doesn't work but that the only risk factor mentioned to her was waiting too long to get hold of it. As she'd taken it within 24 hours, she didn't worry. Around a week later, she found out she was pregnant.
For Rachel, not knowing the morning-after pill could fail made her situation feel even more difficult. "I wouldn't change what happened – my son's 15 and he's an absolute pain but I wouldn't not have him," she tells me. "But at the time… I think it was quite damaging to me to feel like the pregnancy was so unexpected."
I ask Dr Cooper whether women are always told at the chemist or sexual health clinic that their menstrual cycle makes a difference to the morning-after pill's effectiveness.
"I think they should be," she says. She adds that while chemists are usually very knowledgeable about how the morning-after pill works, "if it's busy, it might not be gone into in all that detail".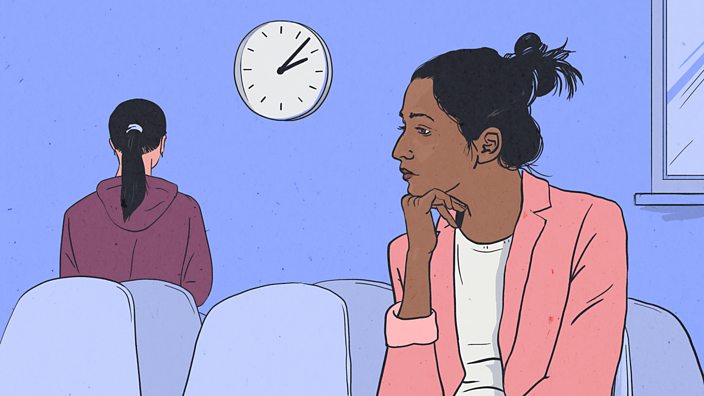 The 'gold standard' option
The other method of emergency contraception available is having a copper IUD - the coil - fitted in the first five days after having unprotected sex. While the morning-after pill delays ovulation, the IUD prevents a fertilised egg from implanting onto the lining of the uterus, and has a success rate of more than 99%.
Neither Harriet nor Rachel had the emergency IUD suggested to them as an alternative to the morning-after pill.
"I don't think it always is [suggested] – I think if you go into a sexual health clinic, then it's likely it's going to be," says Dr Cooper. "I think it's easy, sometimes, for people to make assumptions about what women might want."
Rebecca Pickerill, a sexual health nurse at a clinic run by young person's sexual health and wellbeing charity Brook, says staff there always offer the IUD as the "gold standard" option.
"We establish when they last had unprotected sex, their last period, length of cycle, predicted ovulation date, which obviously is an estimate – routinely people ovulate mid-cycle but obviously that isn't the case for everyone," she says.
"Then we discuss the options with them, in terms of the two different oral contraceptions and which one is more appropriate... but always stressing that the IUD is the most effective."
Dr Cooper says that she's never seen the IUD fail as emergency contraception. "But I've certainly had women who've had oral emergency contraception, got pregnant, had an abortion, come back to see me to have a coil fitted and they're furious that nobody mentioned it to them," she adds.
'Men need to know this too'
Sexual and reproductive health specialist Dr Jayne Kavanagh thinks that schools should teach how emergency contraception works as standard.
"It's ridiculous that every single child is not taught about contraception and what to do if they've had sex and there is a risk of pregnancy," she tells me. "It should just be absolutely bog standard fare for schools."
"I did a little focus group with my teenage daughters' friends a couple of years ago, so they would have been about 14 or 15," she continues. "There were about six of them in the room and I just asked them, 'Who knows that you can use an IUD, a coil, for an emergency contraception?' and she was the only person there that knew."
It isn't just young women who need to be told more about emergency contraception, adds Harriet. "I also think men need to know a bit more about it," she says. "I've been with guys and they've just said, 'Oh well, you'll just go to the doctor's in the morning' and I'm like 'No!'."
"It's great that you have the choice to take it," says Rachel. "But you're not really making a choice with all of the facts if, at the point at which you're choosing to take it, you're not given all the information."