N/A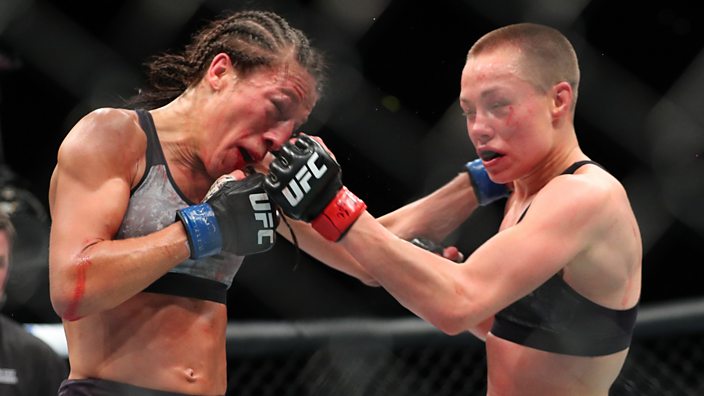 Getty
"What a fake champion": Joanna Jedrzejczyk goes in on Rose Namajunas
Jedrzejczyk doesn't think that Namajunas deserves to be the UFC women's strawweight champion
Former UFC strawweight champion Joanna Jedrzejczyk faces Tecia Torres at this weekend's UFC Fight Night in Calgary, Canada, but the Polish fighter still has her eyes set on an old rival.
There seems to be bad blood between Jedrzejczyk and current UFC women's strawweight champion Rose Namajunas. The two clashed in 2017 and in April of this year, with Namajunas coming out on top in both fights with convincing wins.
However, a third fight between the two could be on the cards. Jedrzejczyk dominated the women's strawweight division for over two years before she first faced Namajunas in 2017, and she now wants to climb back to the top of the ladder.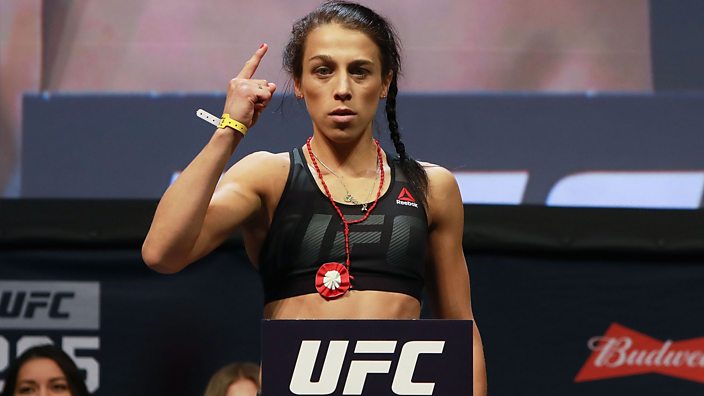 The BBC MMA Show caught up with the 30-year-old ahead of her fight with Torres on Saturday night.
"I was going to win and I still believe that I was going to win," Jedrzejczyk said when reviewing her most recent loss to Namajunas in April. "I went through a difficult weight cut for 14 hours. I couldn't drink water for a day. I had to push out 14 ounces of water out of my body 30 hours before the fight.
"I had my fight one and half days before I stepped into Madison Square Garden. That's what impacted my performance. I'm still paying for someone else's mistake in that last fight as well, because I didn't know how my body was going to show up."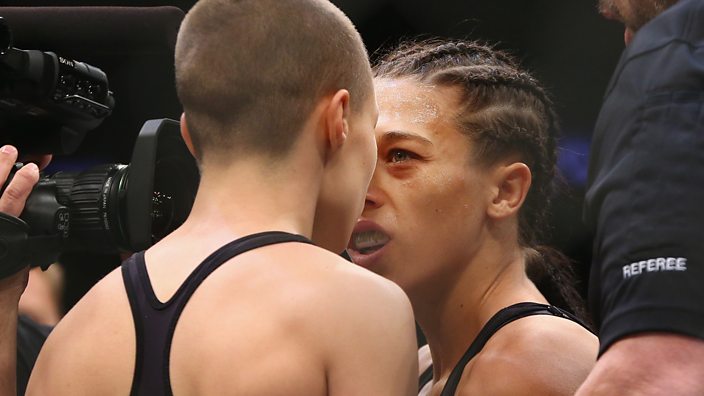 Despite her troubles with cutting weight in her last fight, Jedrzejczyk is convinced she is still the best in the business, and will fight anyone to reclaim the strawweight title.
"I'm still the best in the world and I don't care what people are saying - I won that last fight," she says. "The fight went to a decision, but when you see the landed punches, more than 130 punches landed from me to only 80 from the champion. Come on."
Jedrzejczyk continues: "I don't care who is going to hold the belt. I want to beat Tecia Torres and get the title shot. I hear that she (Namajunas) is injured so she is not fighting Jessica Andrade, because she is afraid to lose the belt. What a fake champion.
"I give her my credit - she won two fights with me. She is the champion and such a great athlete, but she's not on my level, even though she won."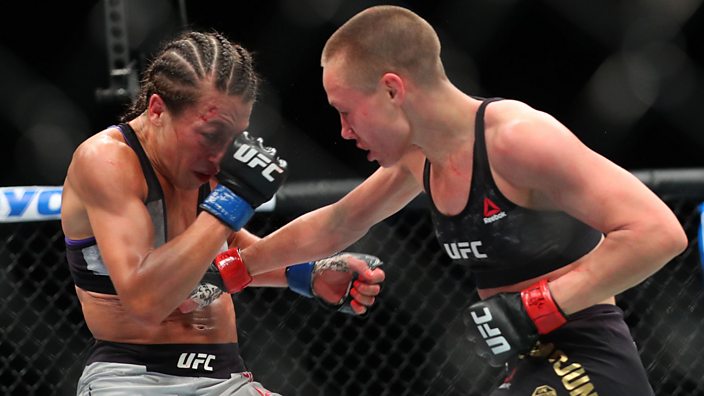 She adds: "The judges helped her. The weight cut helped her. She was a fluke in the first fight, and I will keep saying this and I don't care if people are going to hate on me because I know who I am, and I know that I'm making my way back to the top again."
Jedrzejczyk will be looking to make a statement of intent when she faces Tecia Torres, and she sounds more than prepared to walk through her opponent to get back into title contention.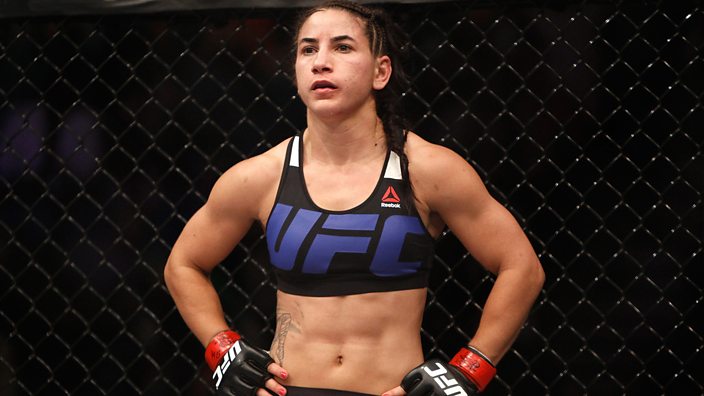 "We did some adjustments and changed a few things," she says. "I'm more powerful. More strong. More dynamic. My punches are pristine and my kicks are so strong.
"She hasn't faced someone like me yet. When they close the doors in the octagon, she'll have no way to escape. She will feel like, 'Why did I agree to this fight? Why did I agree to fight Joanna Jedrzejczyk?'. I will teach her the lesson of her life.
"I feel sorry for Tecia Torres."