N/A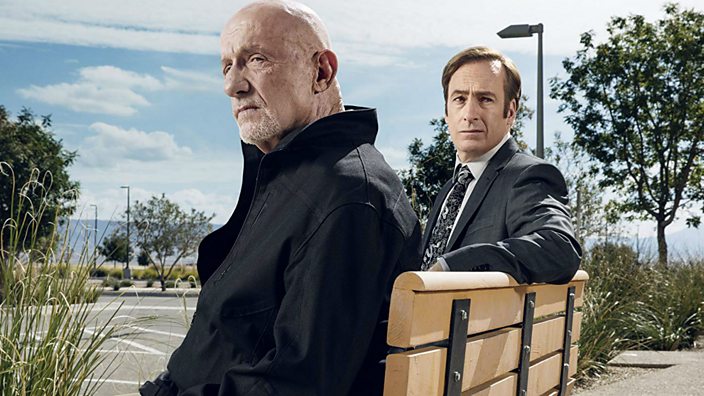 Sony Pictures Television
Five of the best and worst TV prequels
As Game of Thrones becomes the latest series to get a prequel, we look at Hollywood's track record in the genre
It's exciting news for the fans of George R.R. Martin's extended fictional universe. But it also places a huge weight of expectation on the new show's undeveloped shoulders.
There's a real art to making a prequel work as a standalone piece of entertainment. The story and/or characters have to be familiar enough to fans of the original source material in order to entice people to watch, but those elements must also have enough facets and depth to justify and sustain new, compelling storytelling threads.
In the UK, TV prequels are rare, or tend to be for limited runs only. For instance, in recent years, we've seen origin stories connected to Only Fools And Horses (Rock And Chips) and Keeping Up Appearances (Young Hyacinth), but the former only had three episodes, while the latter was a one-off. Prime Suspect 1973, a prequel to the classic Helen Mirren series, lasted for just one, six-episode series.
One big exception to the rule is Endeavour, a prequel to Inspector Morse, which is now going into its sixth series. 
Hollywood, on the other hand, is a big fan of the prequel, so what's its track record? It's pretty spotty, quite honestly. Smallville, a hugely popular teen drama prequel to Superman which had a 10-year run from 2001 to 2011, is a real outlier in the genre. But which other prequels have won people over - and which ones have bombed?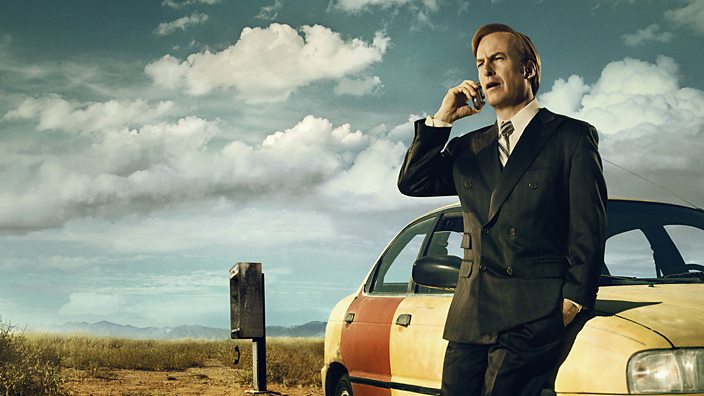 There are a few prequel shows that have managed to survive and eke out an audience over the last few years - think of Gotham (a prequel to Batman) or Young Sheldon (spun off from The Big Bang Theory) - but probably the best-received prequel on the box right now is Better Call Saul.
Set prior to the action of Breaking Bad - and centring on that show's comic relief character of Saul Goodman/Jimmy McGill (played by Bob Odenkirk) - Better Call Saul now has four seasons under its belt (with a fifth on the way). In that time, it has confidently emerged from the gigantic shadow cast by its acclaimed forebear, and won over the critics at the same time. More importantly, it's converted a lot of viewers - with some arguing that it might even be superior to Breaking Bad.
Not everyone is buying that take, however.
All that being said, Saul appears to be the benchmark that any new TV prequel has to meet.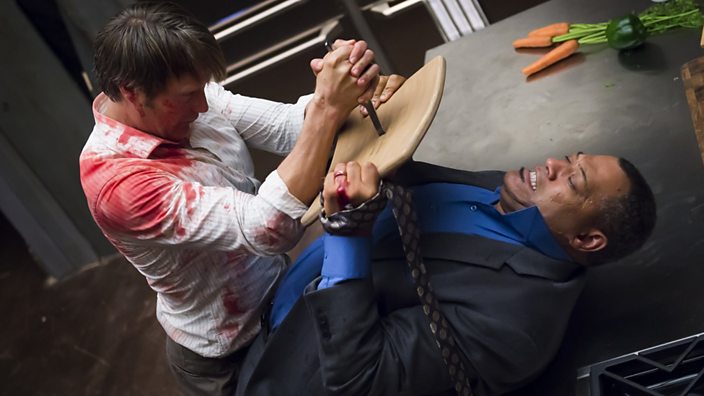 Even though it focuses on a younger version of Dr Hannibal 'The Cannibal' Lecter (here played by Mads Mikkelsen), this one wasn't exactly a prequel to The Silence of the Lambs. Instead, it used characters from the Thomas Harris novels Red Dragon and Hannibal, both of which - rather confusingly - also became a movie prequel and sequel, respectively, to the original film. Are you still with us?
Whatever its precise heritage, Hannibal, which aired from 2013-2015, was a short-lived but much-praised addition to the Lecter canon. With a cast that included Hugh Dancy, Laurence Fishburne and Gillian Anderson, it wasn't afraid to play with the Hannibal franchise's tropes, all with lashings of artistic gore and sexual ambiguity. 
The show was axed after just three seasons - but there have been hints a revival could be in the works.
This was another TV prequel to an iconic horror movie - Alfred Hitchcock's Psycho. It ran for five series, wrapping up in 2017, and starred British actor Freddie Highmore - that adorable little kid from Finding Neverland and the modern Charlie And The Chocolate Factory - as a young Norman Bates. 
The show zeroed in on Norman's formative relationship with his mother Norma (Vera Farmiga). As the series progressed, Bates Motel won praise for its ability to exist as its own independent story, while also neatly dovetailing with the action of Hitchcock's classic movie. 
But what about the prequels that didn't quite land with audiences?
Man, there are quite a lot of mixed feelings out there about this telly prequel, which aired from 2001 to 2005. Set a century before Captain Kirk's timeline, Enterprise arrived after three other iterations of the show - The Next Generation, Deep Space Nine and Voyager - had won legions of fans but also arguably exhausted the franchise's narrative nimbleness.
So the bar was set fairly high for the new show, and it didn't - and probably couldn't - meet it. Enterprise was criticised for its storytelling and characterisation - and its theme song, a cover of a Rod Stewart track, seemed to particularly rankle fans. That being said, revisionist takes on the series argue that it wasn't as bad as some might remember.
Some felt the series was starting to find its feet just as it got the axe. It would take over a decade - and the success of the rebooted film franchise - for Star Trek to return to the small screen with Netflix's Star Trek: Discovery. 
This was truly a strange direction in which to take the Sex And The City franchise: to pivot from very adult comedy to young adult drama focusing on Sarah Jessica Parker's character Carrie Bradshaw's teenage years.
Some argued the show worked well for a teen-targeted audience, but from the start, people just didn't tune in. Perhaps it was the case that nobody knew who the show was really for - teens or adults? Or both? Nobody was that shocked when the show was killed off after two, low-rated seasons but it still has its fans four years after its cancellation. 
A prequel to Game of Thrones is unlikely to have any such problems finding an audience but as the mixed fortunes of the above examples show, when you play a game of prequels, you win or you die.