N/A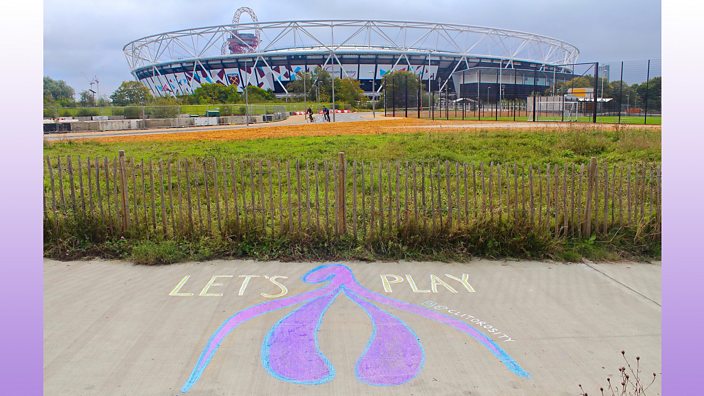 Clitorosity
This woman is creating clitoris street art to get people talking about female pleasure
It's certainly one way of persuading people to open up
OK, we know everyone's minds are taken up with Christmas and snow and general seasonal festivities. But right now it's time to talk about clitorises.  
This is the message behind Clitorosity, an art project run by 24-year-old Laura Kingsley that is behind 92 chalk drawings of the female sex organ that have popped up around the world.
Laura's murals have appeared in 18 US states and five countries, including the UK and Denmark. While Laura has always been present in person to oversee the drawings, there are over 80 people involved in brainstorming design ideas, colouring them in on the streets and engaging strangers in conversation about the murals.
"It is integral to Clitorosity's mission to involve people within the community - those who know the city, speak the language and understand the culture - so we can determine together what is relevant and meaningful to draw," Laura told BBC Three.
The murals are often accompanied by short puns about the clitoris's capacity to give sexual pleasure.
"We hope people walk away curious about the clitoris and encouraged to start more conversations about it,'" Kingsley told The Metro. "We hope that more information and reduced stigma about the clitoris will help everyone achieve the pleasure they deserve."
A study published this year found that 65% of heterosexual women reported always or usually orgasming when 'sexually intimate', compared with 95% of heterosexual men, and 86% of lesbian women. Researchers looking at this 'orgasm gap' concluded that lesbian women likely have a better understanding both of female anatomy and clitoral stimulation than heterosexual men. 
Kingsley decided to start Clitorosity a year ago after giving talks on her college campus about clitorises, and receiving lots of interest from people wanting to know more.
"From that, I kept thinking I wanted to do more. I started thinking about how I could get people to engage, and that's when I came up with the idea of drawing clitorises on the street, so people would see them.
"In our culture we get so many sexual messages: We're encouraged to have sex in everything from ads to magazines to movies, but we don't have conversations about real anatomy."
Kingsley has amassed 6,000 followers on Instagram, where her posts receive hundreds of likes. But it's the real-life reactions that she hangs around for. Apparently, "How am I this old and I didn't know this was in my body?" is one of the most common responses, closely followed by "It looks like an octopus."
Clitorosity isn't the first time art has been used to draw attention to this female organ. 
In 2013, visual artist Sophia Wallace created a giant, gold clitoris that you could ride like a rodeo horse.
Titled Clit Rodeo, the work was part of the artist's Cliteracy project, a show treating the clitoris as a symbol for art and detailing the 'discovery' of the clitoris. 
We've also come across Clito Clito, a Berlin-based body-positive jewellery designer who produces clitoris-inspired necklaces.
And Clitorissa, a documentary about clitoris awareness, "made with the mission to normalize and facilitate the first mother/daughter conversation about the clitoris". 
Finally, this October saw the first ClitArt Festival in London, which aims "to put recent discoveries about the internal clitoris onto UK Sexual and Reproductive Health (SRE) curricula and printed/online educational materials so that everyone understands the amazing potential of the clitoris".
With a growing swell of activism and creativity, you could say the festival was the climax of clitoris art.
Originally 12 December 2017.