N/A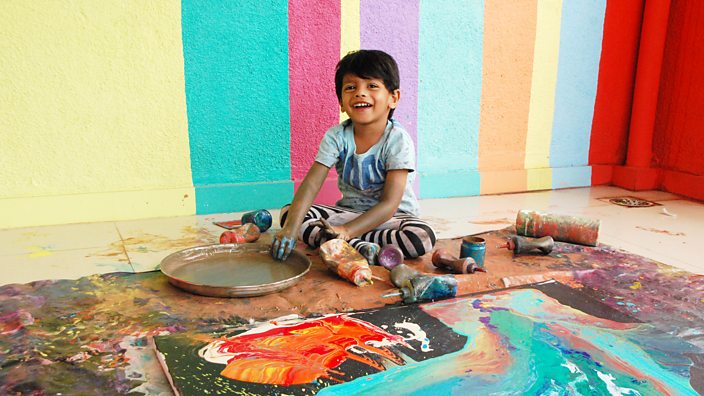 Shruti Kolarkar
This four-year-old is an amazing artist whose work has sold for £2,000 a pop
Prepare to feel seriously inadequate
Most kids - and, let's be honest, big kids - love getting creative, whether it's throwing paint and glitter around, making pipe cleaner models, or even unrecognisable balloon animals.
But even with the best of intentions (and YouTube video guides), the results are often more mess than masterpiece.
Not with Advait Kolarkar, however. He's a super impressive four-year-old, whose colourful paintings have already been shown in art galleries in Canada and India, and currently sell for as much as C$4,000 (£2,292).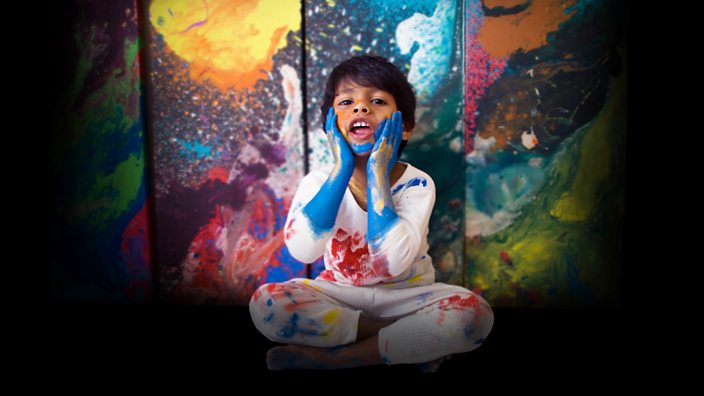 As you can imagine, Twitter is going crazy over him.
Shruti Kolarkar, Advait's proud mum, told BBC Three that her son actually started painting when he was an eight-month-old baby and the family lived in Pune, India.
He would grab his sister, Swara's, watercolours when she was painting and start using them himself.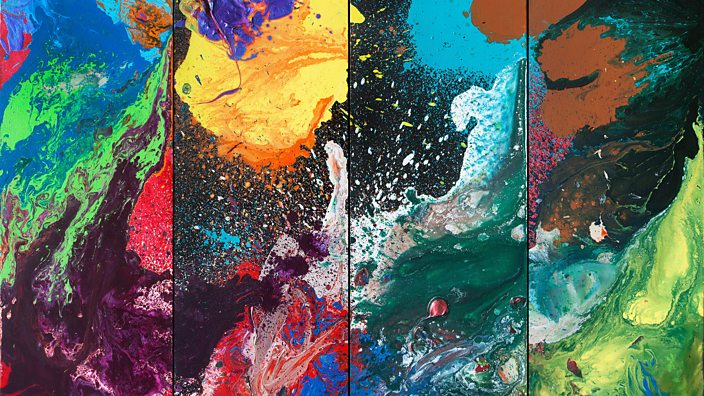 "He loved the colours, and would become so engrossed in the painting," she says. "He would sit and play with the paints for hours at a time. So, we realised that this was something we should nurture, and we kept getting him more paint."
But it was when he was about one that Advait started doing abstract "compositions on the floor" that were "mature, and beautiful". "We saw that he already had a good sense of composition and colour," Shruti, a visual designer, adds.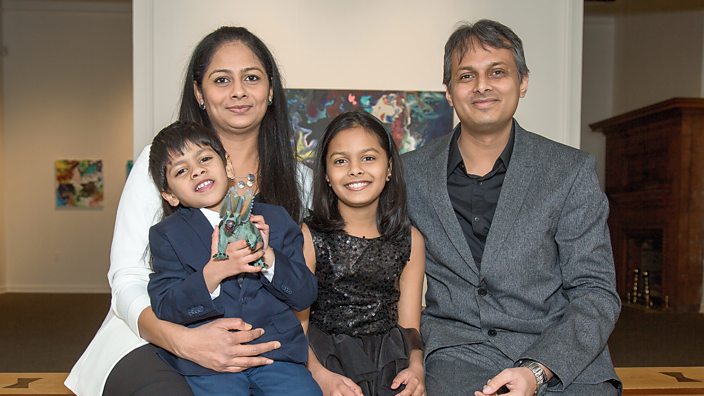 It was when he was two-years-old that he caught the attention of Art2Day gallery in Pune, and 30 of his canvases were hung in a solo show.
He'd basically achieved more in two years than most of us do in a lifetime - something to remember next time you're wasting another Sunday binge-watching the latest Netflix series and scrolling through social media.
After the family moved to the town of Saint John in New Brunswick, Canada, Shruti wanted to ensure her son's burgeoning talent didn't get overlooked. So, she got in touch with the city's Cultural Affairs Officer, Bernard Comier, who was suitably impressed by Advait. 
A solo exhibition of Advait's work was held in January on his fourth birthday at the local arts centre. The show – called Colour Blizzard - featured 30 paintings, all of which sold out within just a few days.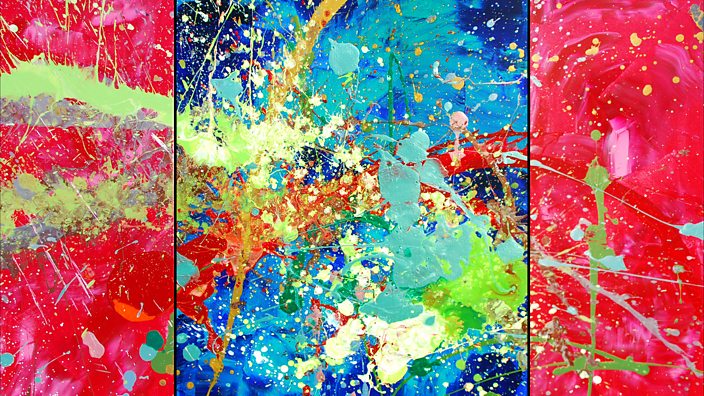 And then came the moment at the New York art fair, where Advait's work sat alongside adult artists from around the world.
"Everyone in Canada was so nice, but we were worried about what people would think," she says. "Most of the people showing there were world-renowned artists and galleries. Then there is Advait, a four-year-old boy. But the response has been really spectacular – and the paintings have almost sold out."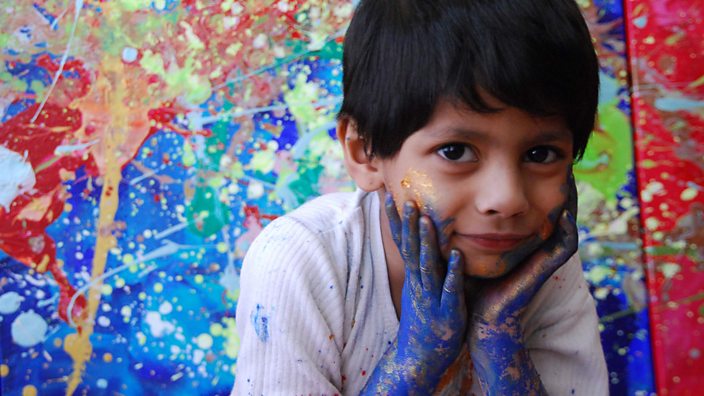 But Advait doesn't spend all of his time painting.
Shruti says: "He really likes to read – he reads a lot of different books – and he loves to play with dinosaurs."
Plus, she adds, he's getting ready to start school this year.
Let's hope they've got a good art department.