N/A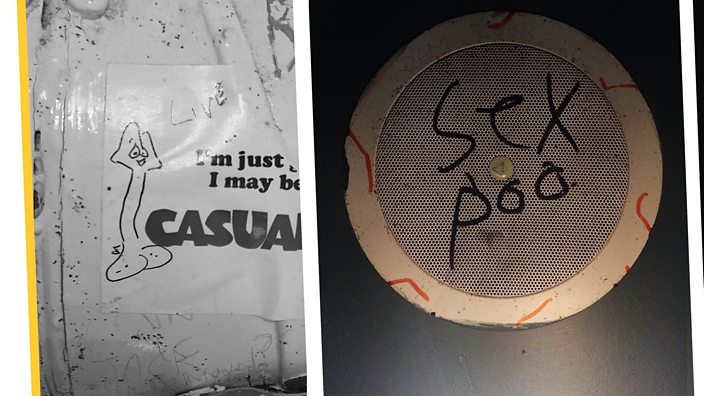 Scott Kelly
Toilet graffiti: Turns out, men and women do it differently
Even their penis doodles are different
Whether you're contemplating the meaning of life, trolling Trump, or quoting the lyrics of your favourite Britney song, the toilet wall can seem like the perfect platform for self-expression.
Ever since the 1st century AD, people have been engaging in toilet graffiti, or 'latrinalia' for the intellectuals. In 2018, toilet graffiti is still showing no signs of going away.
In fact, there is a new study dedicated to researching toilet graffiti, and it shows there's a lot more to it than you might think.
Scott Kelly, who works in advertising, first set out to study toilet graffiti in 2016. "It was just a thought that popped into my mind one day after maybe a pint or two," he explains. "I went into the bathroom and I was like, do women write about the same kind of stuff men do?"
With the help of a female friend, he collected scrawlings from 100 London loos, and discovered some significant differences in the way women and men choose to communicate on toilet walls.
For example, while women are most likely to express feelings of love, men are more likely to draw a penis.
There were a handful of penises in the women's loos, too. They tended to be longer than the men's versions.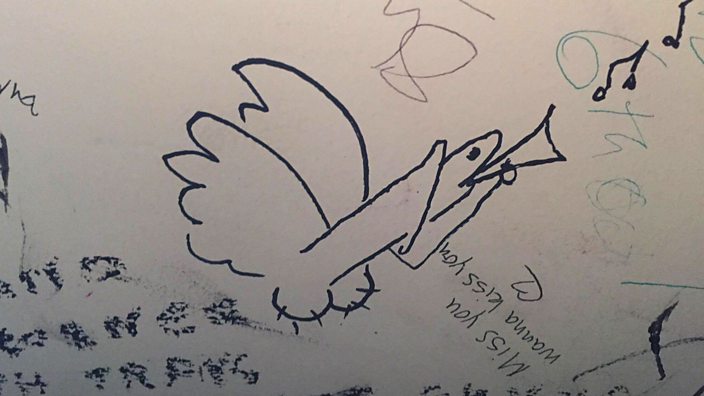 "A lot of people were like, 'I bet they're actually similar'," Scott says. "But actually it was the opposite."
"The thing that was totally different is tone. What I found was that graffiti in the men's toilets tended to be quite aggressive and slanderous, whereas the women's graffiti tended to be a lot more optimistic and encouraging. That was the thing that shocked me the most."
It seems little has changed since 1953 when renowned sex researcher Arthur Kinsey looked into loo messages, and found 90% of men's bathroom graffiti was sexual compared to 25% of graffiti in women's loos.
Here are some of the key differences in the loo graffiti Scott found in male and female toilets across London.
The word 'love' was mentioned in 40 of the 100 loos surveyed. And 39 of those mentions were in the women's toilets.
Just one man chose to use the word, in the phrase, 'Alex loves p***y'. Romantic.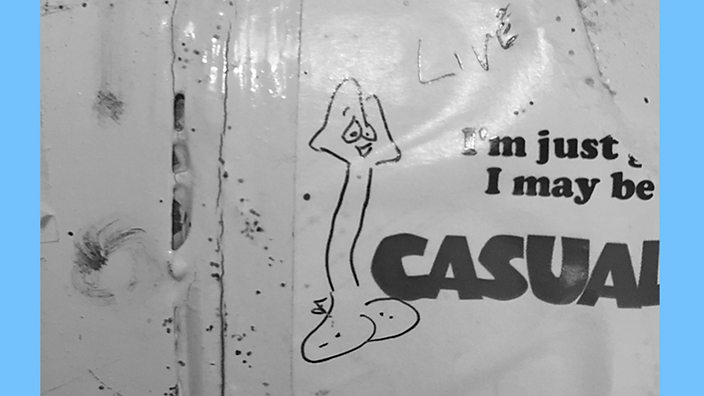 Women wrote love notes for 37 different men, and the most popular illustration found in female toilets was the love heart, which appeared 183 times.
Men, on the other hand, preferred to draw the penis. At least one penis drawing was present in 46% of male toilets.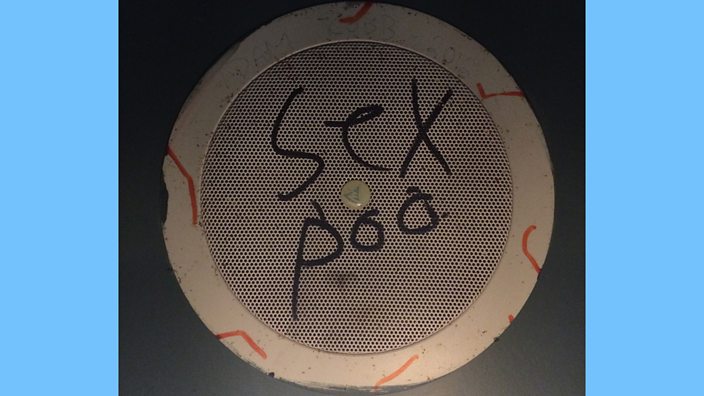 Women's commitment to self-care, where lifestyle choices are made to prioritise mental and physical wellbeing, is also making its way into public loos.
The study found 74 pieces of advice or quotes in women's toilets featuring uplifting guidance for anyone who might feel their life was going down the toilet.
For men, there were just 14 messages of encouragement.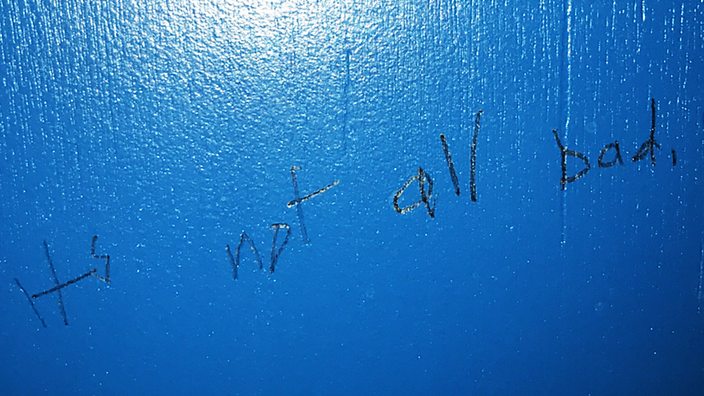 Based on these London loos, men seem to be worse at spelling than women. Ten spelling mistakes were seen in the male bathrooms compared with just three in the female bathrooms.
However, most of the 10 male blunders were followed up with a correction from another man.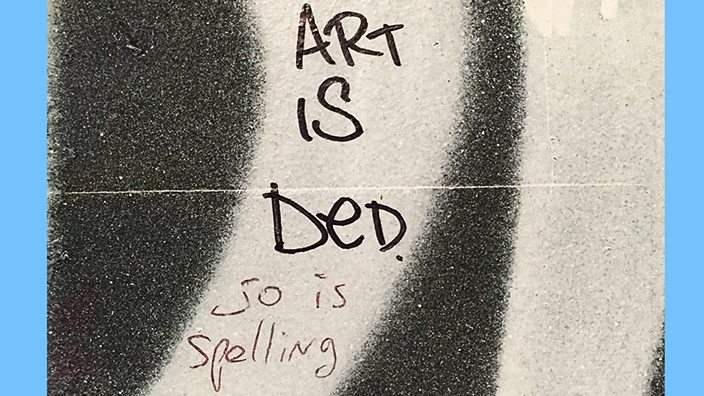 Men also used sexually explicit language almost twice as much as women, and were five times more likely to use aggressive language. Their scrawlings even included two death threats as well as a promise to 'f*** your mum's bf's dog'.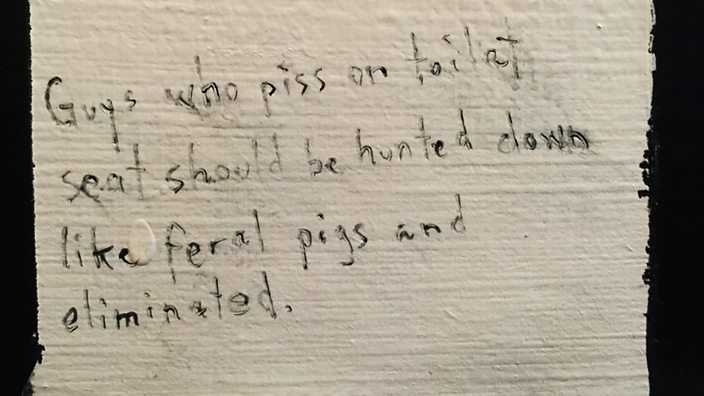 Internet acronyms YOLO and OMG can also officially celebrate their arrival in the English language. Not only have they bagged themselves spots in the Oxford English Dictionary in the last few years, they are also the two most popular acronyms to feature on toilet walls – with women 12 times more likely to use them than men.
The one thing that the men's and women's graffiti did have in common is quite a lot of comedy.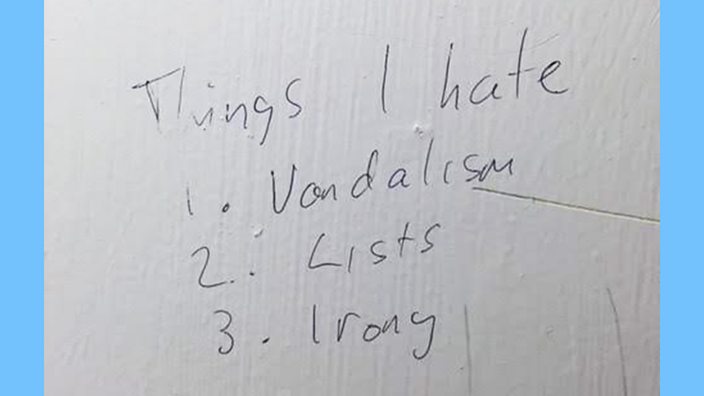 "There was equal amounts of humour," said Scott. "There didn't seem to be a real difference in how men used humour and how women used humour, or a difference in how often."
Alex, 22, recently started her own Instagram page as an ode to the hilarious things she sees in women's bathrooms.
"Every time I go to clubs or bars I notice that there are a lot of funny things written on the walls. And sometimes there's actual art being drawn there," she explains. "One day I thought it would be cool to share them."
She's hoping to build a following and spread the messages she sees, because "there are so many things that you see, from feminist messages to body positivity and these are things that obviously we say to each other, and that are important to get out in the world."
Her favourite wall scrawling was one asking you to 'Respect your nan'. Wise advice for us all.
So next time you're wishing away your time in an odorous public toilet, take in your surroundings (but maybe still hold your breath). You might learn a thing or two about the world.