N/A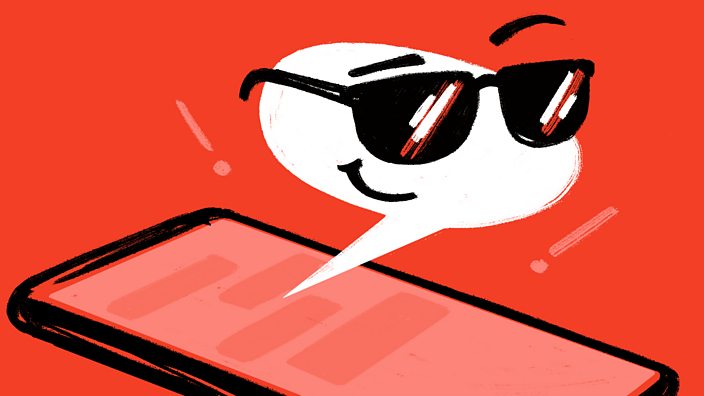 BBC Three / David Weller
Are these the most successful dating app openers ever?
Here's how to swipe your way to true love
When you're in the grips of dating app fatigue, it can be tricky to imagine that two people have ever had an online interaction that extends beyond "good thx, u?" or, worse, an unsolicited dick pic.
But plenty of people are meeting someone they actually like online. In fact, a 2018 survey of 16-34-year-olds by BBC Newsbeat and YouGov, with just over 2,000 respondents, suggested that over a quarter of young people who'd used a dating app had found a long-term relationship or marriage partner on there.
So, what's the best way to get someone to reply to you on an app? "It's less about showing yourself off and more thinking about what makes the other person comfortable," says Bernie Hogan, senior research fellow at the University of Oxford Internet Institute.
And how long should you chat before meeting? "Get to a coffee date, in a safe neutral space, as fast as possible because so much is lost in a text in terms of context and intonation, and our brains tend to read too much into it," Bernie says. Usually, if you and your match haven't arranged to meet after a couple of weeks of chatting, then "they're not making you a priority", he adds. As for replies, if they haven't responded after a day, then it's not a great sign. If, after 48 hours and a double text from you, there's still nothing, then move on.
Here, six people share how their online chat with their partner began, and Bernie and Wajeeha Amin, a counsellor and relationship coach, give their verdict on the opening lines that sealed the deal.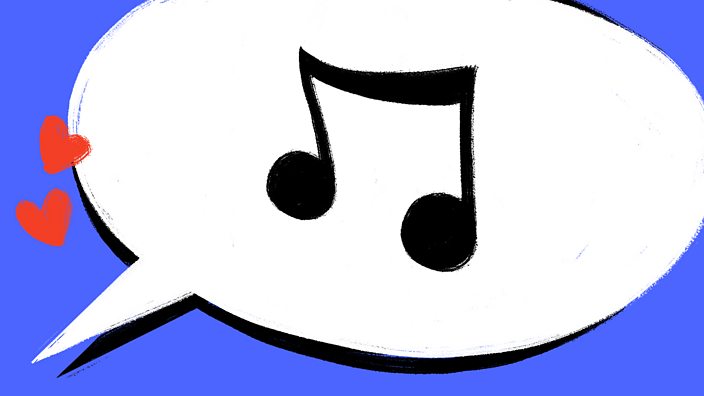 Sarah, 25, and Dominic, 26, live together and have been in a relationship almost 18 months.
The opener: "You look like you'd be into cooler music than me."
Sarah says: Dominic superliked me and went straight in with a compliment, and I went back with something self-deprecating that I now can't remember!
Our first date was perfect – there was an instant attraction. We went to a couple of bars, for a long walk and then got some fast food afterwards. It lasted 24 hours and we had sex six times!
Bernie's verdict: I really like this one, I think it's very disarming. Music can be gendered in a very strong way – you go to concerts and you see a lot of men. But this reads like 'I would like to talk about the things you are into, and I'm not going to assume I know more about them than you'. Women have a lot of experience with men who are too forward, too blunt, too entitled and this is none of those things.
Wajeeha's verdict: Compliments are always a great way to create a connection. And, he hasn't just complimented her, he's sent her a sneaky little invitation to prove him wrong.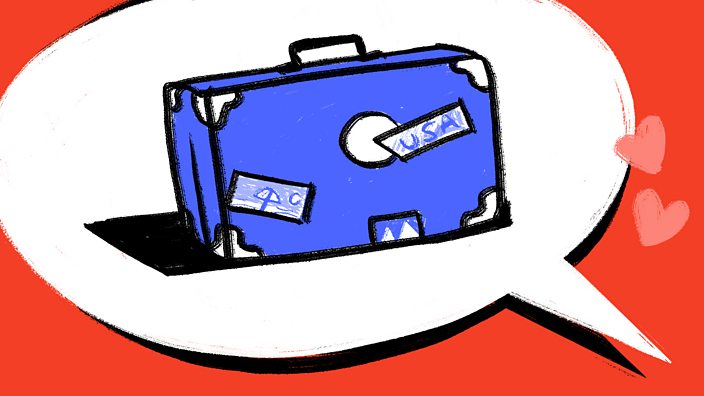 Steven, 31, and Henrique, 26, are married and have been together nearly four years.
The opener: "Hi, I'm here on holiday. You're absolutely beautiful!"
Steven says: I'm Irish and was on holiday in Japan by myself when I spotted Henrique on a dating app, and I knew immediately that I had to message him. I wasn't planning on getting into a relationship, and definitely not when I was on holiday! Henrique is from Brazil and had been living in Japan since he was a teenager.
After one failed attempt, due to me chickening out, we met up and had an amazing date. It sounds cheesy but I knew immediately that I'd met the love of my life.
A week later, I was back home and voted in the equal marriage referendum. As a gay person in Ireland, that was huge for me. Henrique and I stayed in touch and, 18 months later, we got married in Ireland. If the timing around the vote had been different, that wouldn't have been possible.
Bernie's verdict: I think it's lovely to call someone beautiful, it's a really nice compliment. A compliment that's earnest and sweet suggests that there's going to be more to the interaction than just casual sex.
Wajeeha's verdict: This one could have been a hit or miss, but it paid off. Talking about travel creates the opportunity to start a conversation - we all like travelling, and who doesn't like to think they have a great sense of adventure?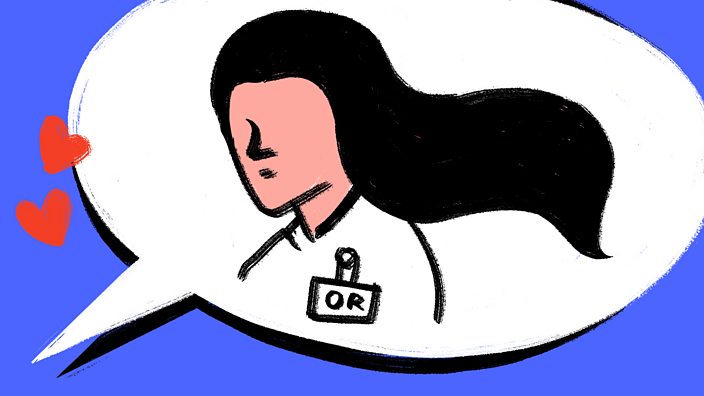 Ophelia, 22, has been with Mark, 22, for two years.
The opener: "I'm not sure which I like more, your name or your hair."
Ophelia says: Mark followed up his opener with "Name, I think!" I liked the conviction, and the fact it wasn't just another weird, cheesy chat-up line. I was in Edinburgh for the Festival at the time, and we met for a drink in one of the pop-up venues.
We both knew we'd found something special within the first five minutes of meeting. After that, we went on another four dates, one for every single day until I went home. We've been making it work long distance (I live down south) ever since.
Bernie's verdict: It can be a risk to talk immediately about the body but focusing on the things that Ophelia has control over, like her hair, is a way to help humanise someone – it's more like saying 'this is something that you clearly care about and I'm going to show you I'm attentive to it'.
Wajeeha's verdict: To stand out from the crowd, singles should try to come up with quirky conversation starters that create curiosity and intrigue. This opener offers the reader the opportunity to ask why he has chosen to focus on those particular aspects. Why leads to another question and, before you know it, you're deep in conversation.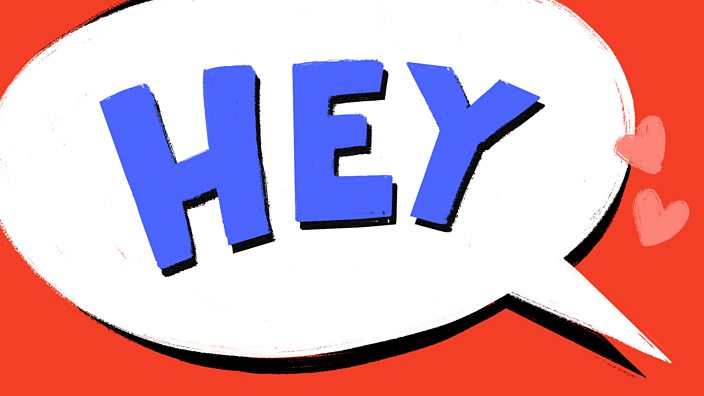 Josh, 25, has been with Sara, 26, for four years.
The opener: "Hey how you doing?"
Josh says: I was trying to play it cool and not seem too eager, then Sara took the initiative and spoke first. Both of us had not long finished uni – I was living at home before I went away for my first job, and she had just moved to the next town over.
We had a brief exchange of messages, and I asked her out for a drink within 24 hours of her getting in touch. Two days later, we met up and I knew she was my soul mate when we both ordered a sharing platter to ourselves. We've been together ever since.
Bernie's verdict: This is fine, it's just an opening line and there are lots of other ways you could take it. Sometimes, just saying "hi" can work. Beyond that, there's so much else that's important like the timing of their chat and whether the follow-up was immediate. The conversation is a dance and I've only seen the opening step.
Wajeeha's verdict: Sara took a gamble and it paid off. This is the type of message that gets ignored more often than not. In a sea full of photos and profiles, your first message could end up being your last message.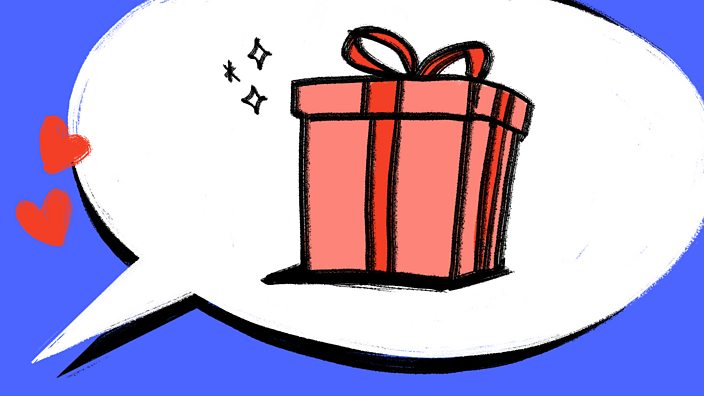 Jason, 32, and Paul, 34 are married and have been together four and a half years.
The opener: "Oh! You're new!"
Jason says: I was bored of seeing the same people pop up on the apps, so a new and friendly face was refreshing! At the time, I wasn't planning on dating anyone - I'd just come out of a three-year relationship and wanted to have some fun.
Paul was in Washington DC, where I live, on holiday from London. We arranged to meet at a museum, and the first thing I said to him was: "Oh you're cuter than your photo!" He was quite shy, at first, I'm a bit louder, but he quickly seemed to relax. We carried on seeing each other for the duration of his stay in the city.
A few days later, Paul and his friend went to New York. We said our goodbyes, and he was on his way. As I sat in my apartment, alone, I felt this desire to be with him. So I hopped into my car and drove up to New York to see him. If I hadn't done that, I don't think we'd be together now.
After he got back to London, we talked constantly. Paul came back to the US the following month, and I went to London the month after that, meeting his whole family on Boxing Day. After nine months, I came to London for Pride in 2015 and surprised him with a proposal in front of a few hundred people. We're happily married now.
Bernie's verdict: Indicating that someone is new is pretty brave! It's potentially risky depending on whether or not people feel it should be obvious that you're talking to other people. However, it does open up the possibility of a chat about dating app fatigue, which can be nice because it's earnest and self-deprecating.
Wajeeha's verdict: There's no denying it – we are spoilt with choices on apps, and it can all be too overwhelming. The mission is to go from meeting in the virtual world to a meeting in the real world. In Jason's case, simplicity and authenticity got him his happy ever after.
*Some names have been changed