N/A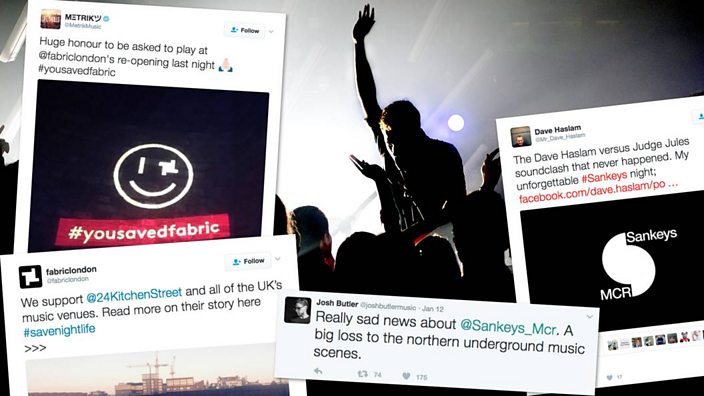 Twitter/Getty images
Why do clubs all over the UK keep shutting down?
"In 2005, there were 3,144 clubs in the UK. Now there are 1,733."
You can now decrease that number by at least one after last week's loss of the Manchester institution, Sankeys. Operating out of their Beehive Mill venue in the Ancoats neighbourhood since 1994, they've brought names including The Chemical Brothers and Grandmaster Flash through the doors.
A statement posted on Sankeys' Facebook page on 13 January read, "The entire building has been sold to a residential property developer who intends to turn it into apartments. With great regret and a very heavy heart, we must close Sankeys Manchester with immediate effect."
The Hacienda, Bagleys, Cream Nation… all of these clubs are now apartment buildings in various stages of development. There will probably be countless other examples soon.
The Ancoats 'rave-cave' has been the scene of some of my most enjoyably misspent nights over the years, so I shared the dance-music community's dismay at this latest news.
People within that community – my community – see a value in club culture. There's a monetary value, sure. The Night Time Industries Association(NTIA) estimates that night-time industries account for 8% of the UK's employment, and generate £66 billion in revenue for the UK per annum (6% of the UK total).
What of the cultural value of clubs, though? In Berlin last September, Berghain – possibly the world's leading club – won a trial with their financial administration to be taxed in a bracket that refers to the club as a place of 'culture', rather than 'entertainment'. Theatres, museums and concerts already enjoy this tax break. This means that a techno event is now considered just as cultural as a trip to a theatre or a museum. And why not?
The late, great Prince, whom the music world is still mourning – and to whom electronic music owes such a debt – once said, "Music is real! It affects people, it's real … The other night I went to a club and I watched a DJ control an entire room. Even politicians can't do that."
On its website, Savills, which leases the Sankeys property, calls Beehive Mill a "prime residential opportunity". In the sales brochure, it describes the building as having "played a key role in Manchester's musical history. Tomorrow offers another opportunity for re-invention."
Sankeys have already begun their own fight-back. In the days following the closure of their Ancoats venue, they set up a campaign called ' Do you wanna Sankeys?', where they're encouraging fans to vote to bring Sankeys to their city. It's not clear yet whether that means occupying venues permanently or just bringing their club-nights to existing venues. In the FAQ section, under "Why are you expanding so fast?", they write:
"Over 50% of clubs in this country have closed in the past 10 years. As one of the UK's longest standing dance music crews we can't just stand by and watch this happen. We know that we have a Sankeys family in every corner of Britain and so this is a chance for us to help your area get its dancefloors back!"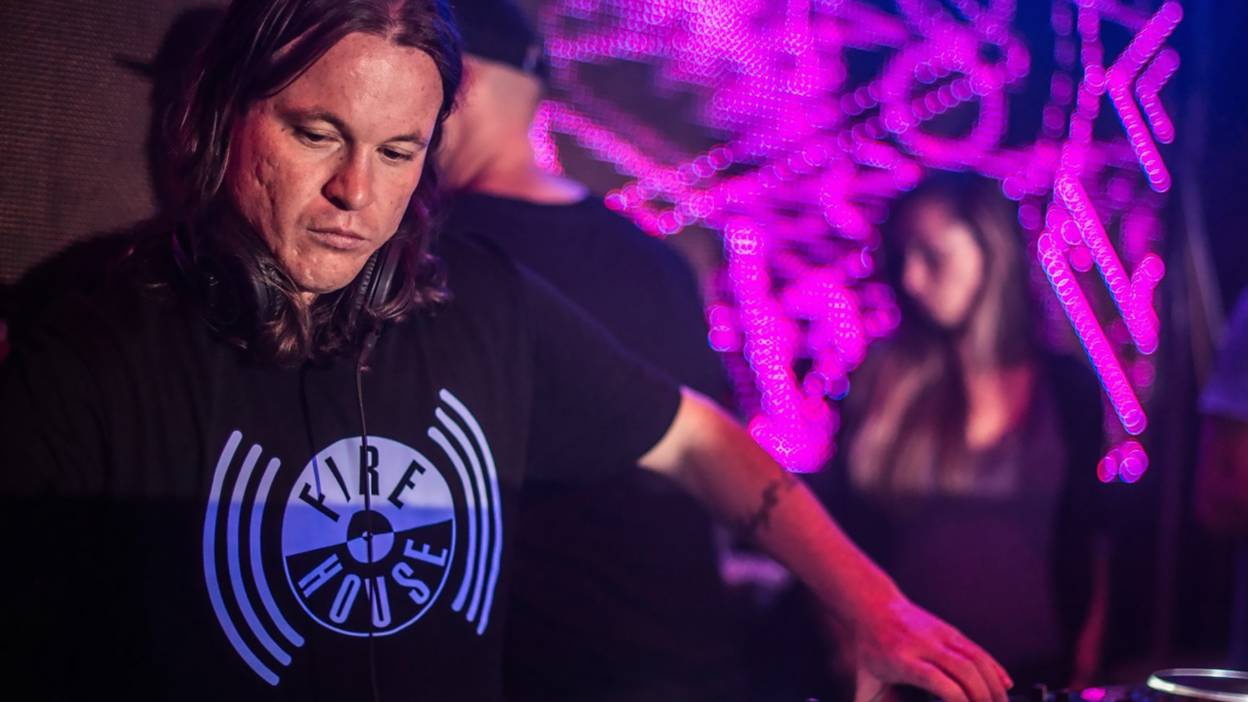 Jozef K
Joseph Kindred, aka Jozef K, is a resident DJ for the world-renowned club night Tribal Sessions, which was a Sankeys stalwart:
"I have so many memories in this place, from being an excited kid hearing about Sankeys from my older brother, to sneaking in at 17, to doing work experience in the office aged 19, to becoming a Tribal Sessions and club resident at 20.
"I remember the first night I ever went, I ended up snogging a girl in the queue to get in. If that wasn't a good omen then I don't know what is."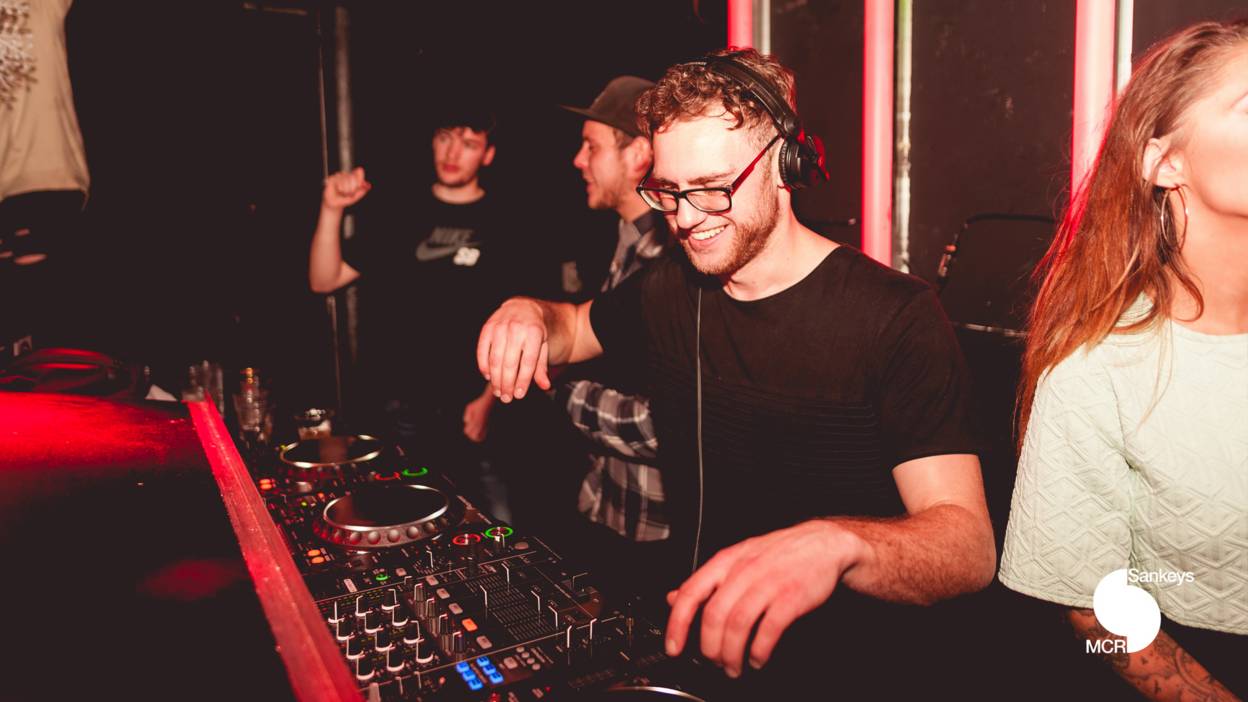 Josh Butler
Josh Butler is another Tribal Sessions and Sankeys resident.
He was surprised when he heard the news about Sankeys closing. But, he told me, "I can understand from a business point of view that flats will probably generate more money, with less risk. What they don't understand, or perhaps don't care about, is that Manchester has got a very strong musical scene and Sankeys has been a part of that for over 10 years."
Meanwhile, on the other side of the M62, campaigns to protect two venues in Liverpool's Baltic Triangle area – 24 Kitchen Street and Constellations – have been launched.
Both 24 Kitchen Street and Constellations host exhibitions and theatre events during the day, with club nights after hours. Ioan Roberts and Rebecca Wild are part-owners of the respective venues.
Permission was granted by Liverpool Council last year for a block of flats to be built in the Baltic Triangle, and Kitchen Street are worried that noise complaints from future residents will endanger their business.
It doesn't take a clairvoyant to predict where noise complaints could end with a club next door. Ioan wants more pressure on the developers to put in proper noise insulation to try to prevent that.
"We've potentially got bedroom windows five metres from our smoking area," Ioan told me.
He's deeply disappointed. "We bought into and invested in the area, believing that our operation and objectives dovetailed with those of the council and its regeneration of the area."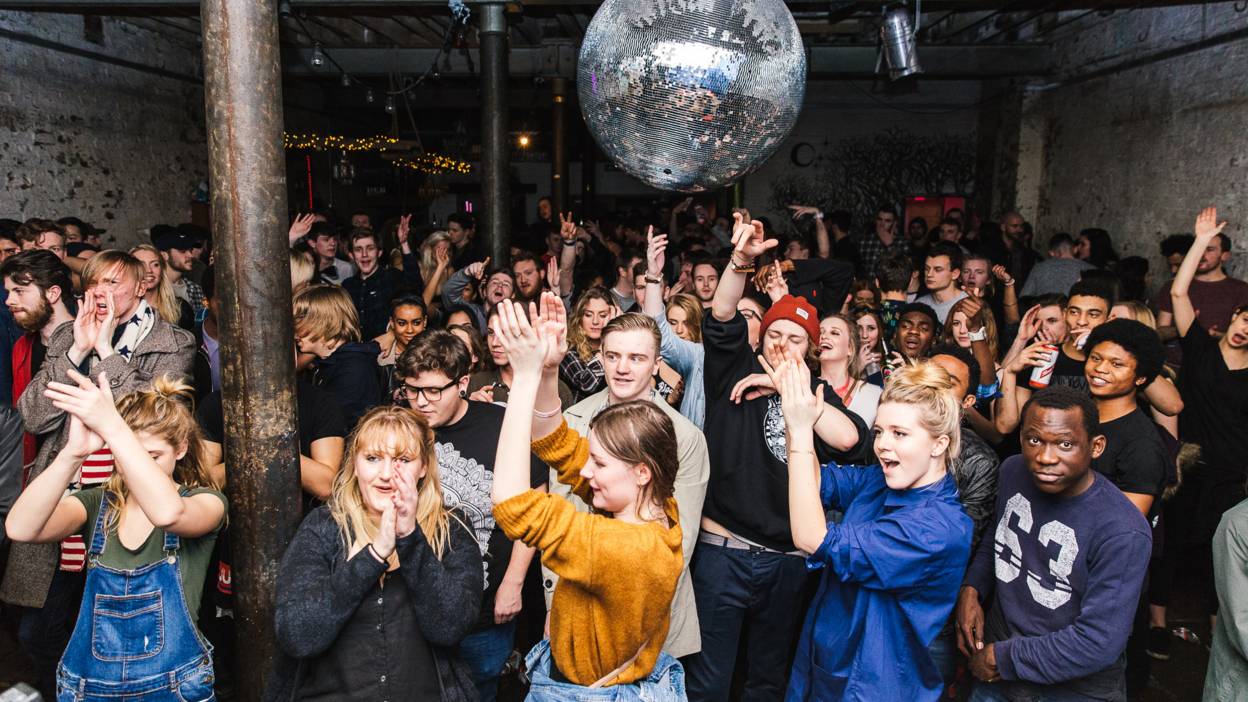 24 Kitchen Street
Tim Molloy, CEO of Iliad, the commercial property development group who have been given permission to build in the Baltic Triangle, rejects those suggestions.
"There have been numerous suggestions that they were there first - but that is nonsense. That doesn't mean they can cause noise pollution."
He said it was unfair for them to insist on developers, "spending enormous sums on acoustics over and beyond building regulations."
Ioan sees it differently. "We feel like it's our hard work and investment that has helped re-generate the area, and now we're in danger of being swept out the way. At the end of the day, the developers stand to profit from land values rising, and we want them to spend a tiny percentage on acoustic insulation, surely not too big an ask?"
Steve Munby is a Labour Councillor for Riverside Ward in Liverpool and a Cabinet Member for Neighbourhoods, which means, he told me over the phone, that what he does is "try to promote good neighbour policy". Steve is sympathetic to Kitchen Street but is "frustrated" by what he sees as unwillingness to compromise.
"Clubs need to have good sound-proofing and buildings need to have good sound-proofing, and there is a responsibility on both."
This is where it gets a bit technical and, as Steve put it, "boring": Section 106 is a piece of legislation that falls under the Town and Country Planning Act 1990. Essentially, it's a 'developer contribution' - money which usually gets reinvested in roads, green spaces, infrastructure and so on. Steve's suggestion was to use some of that money for sound-proofing new apartments.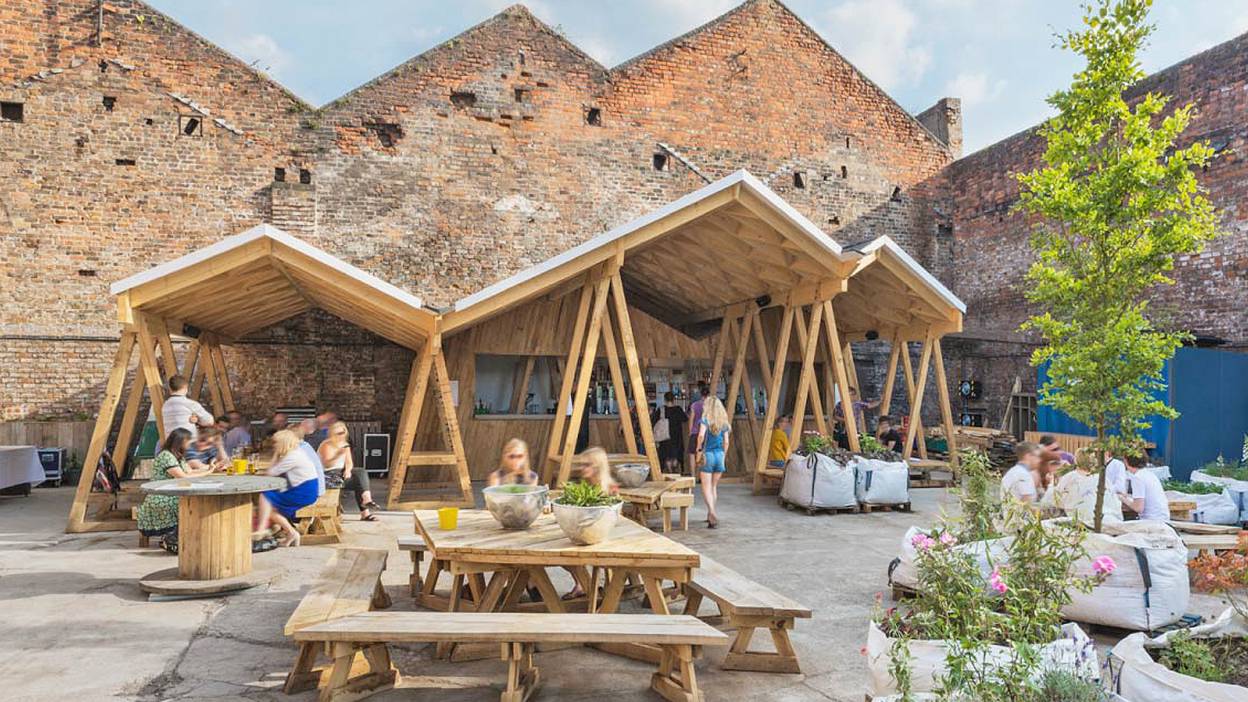 The garden at Constellations
Ioan told me that they rejected Munby's suggestion based on legal advice.
Steve also told me a 10-11pm closing time for outdoor areas, like beer gardens and smoking areas, is applied across the city for venues near residential areas. But when have you ever been to a club where the smoking area closes at 10pm?
Rebecca Wild is one of the co-owners of Constellations, which neighbours 24 Kitchen Street.
"We do a lot of daytime events as well as club nights, which means we do want people to live here. We're not anti-development," she told me.
However, she's frustrated by a lack of consistency and transparency regarding conditions on developers.
"Different developers can do different things."
The message I seemed to be getting from all parties was about co-operation. But, fundamentally, you have private businesses – clubs, property developers – with different priorities, each trying to make or save money.
And you've got a council facing budget cuts, that could probably do with the investment that property developers bring.
Amy Lame was recently appointed London's 'night czar', a newly created position intended to advise Mayor Sadiq Khan on ways that music venues can work harmoniously with local councils and planners to protect the city's nightlife from further venue closures.
In Who Killed The Night?, she suggests one solution that she believes can mitigate the kinds of problems we're seeing in the Baltic Triangle and around the UK.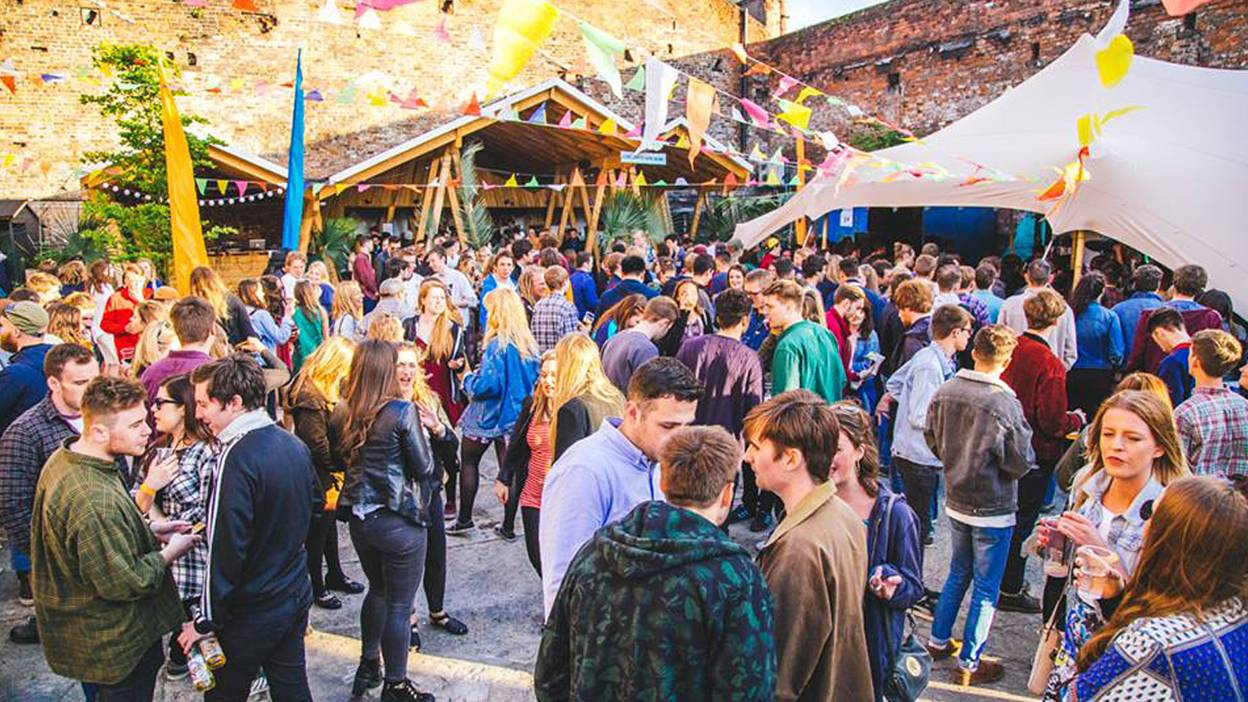 The Garden, Constellations
"'Agents of Change' is something – successfully trialled in Australia - that Sadiq Khan has promised to put into place. What it means is that those new builds - those developers - will be responsible for sound-proofing; for designing those new flats, to be mindful of the culture that's going on around them. We know Agent of Change works in Australia, where this legislation's been tested. We know that it's also worked for Ministry of Sound."
In 2014, after Ministry of Sound protested the development of a block of flats near their premises, the developer agreed to alter the block to protect residents from loud music. The 41-storey block of apartments now includes acoustic glazing and sealed windows. Ministry of Sound continues to operate regularly.
There is an online petition to adopt this Agents of Change principle throughout the UK.
At the moment, things are complicated, with clubs and developers all over the country having similar conversations to those in the Baltic Triangle.
Either way, as someone who has spent many of his formative years in clubs and music venues, I just hope there is a way for councils and planners to co-operate with them, in a way that truly understands the value (not just in monetary terms) that clubs generate for cities and young people.
The #SaveOurCulture campaign, and the subsequent reopening of Fabric, in London, shows that there's a desire to protect our nightlife. Now is the time to come to a workable solution for all parties. Pun intended.