N/A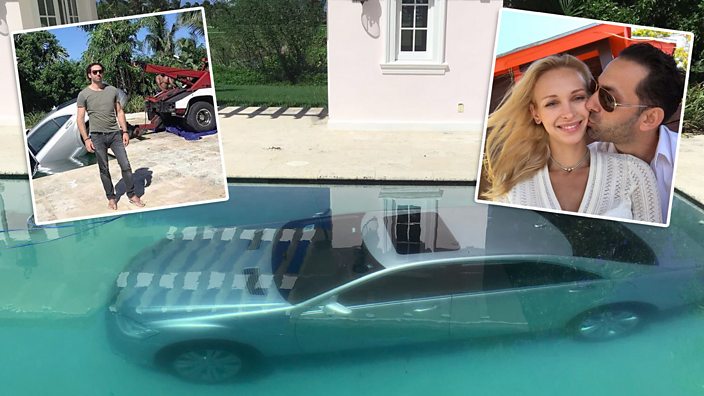 Guy Gentile
Are these the internet's most twisted romantic revenge stories?
Driving a car into a swimming pool sounds extreme, but it's not the first time a vengeful act has gone viral
There weren't many swanky automobiles in Shakespeare's time – or private swimming pools, for that matter.
Otherwise he may have penned the revenge drama that is this scene.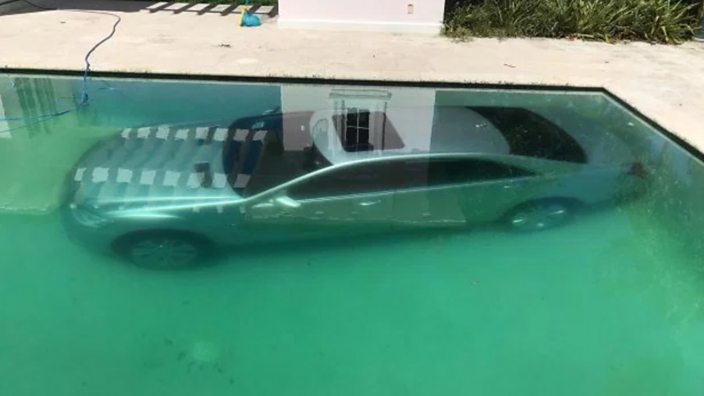 This is the final chapter of the doomed love story between ex-Wall Street banker Guy Gentile, 41, and Russian-born model Kristina Kuchma, 24.
When he returned home, he found his high-end motor in the bottom of the pool.
"I dumped her. She dumped my car," he added. 
The speed at which this tale of revenge spread around the world is yet another example of the powerful role the internet can play when modern love turns sour.
Increasingly, it's not just celebrities whose private dramas are played out in public. All it takes is one angry upload and your own act of romantic retribution can be watched, and judged, by a global audience.
Here are a few classic tales of unforgiving lovers who have tapped into the internet's vengeful streak.
New Year's resolution: publicly shame your ex
Let's start with 'Linda,' and her ex, Graham from Warwick.
The posters had a heart with Graham's name inside hanging by a noose, along with the message, "If she is so good in bed you can stay there! Merc keys in the canal, Locks changed, Cards maxed, Happy New Year, Linda xxx."
Next, we have the Reddit user who claimed in December 2010 to have logged into their cheating girlfriend's Netflix account and rated the movies accordingly to reflect her behaviour: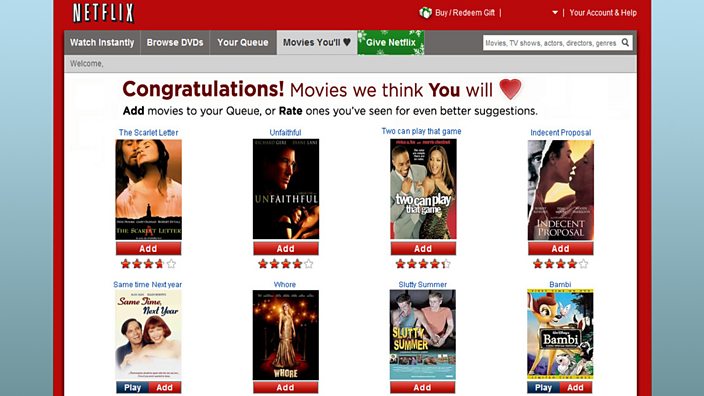 The meticulously planned revenge was so epic that the story went viral, with reports claiming the original post of the break-up note got one million hits on photo-sharing site Imgur.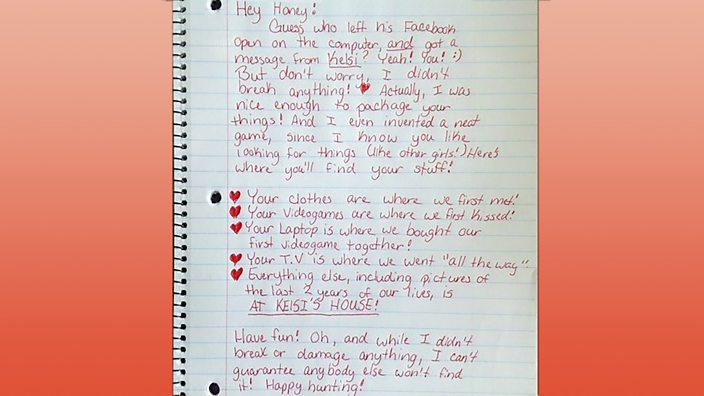 The anonymous girl's letter opens with, "Guess who left his Facebook open on the computer, and got a message from Kelsi? Yeah! You!" 
It goes on to explain the boy's punishment: "Don't worry I didn't break anything, actually I was nice enough to package all of your things! And I even invented a neat game… here's where you'll find your stuff."
The scorned lover then lists a series of hiding places for her former love's possessions, such as "Your clothes are where we first met" and "Your video games are where we first kissed."
She ends with "Everything else, including pictures of the last 2 years of our lives, IS AT KELSI'S HOUSE."
This heartbroken woman responded to being dumped by taking Khloe Kardashian's relationship advice to heart – "looking great is always the best revenge".
Sian Ryan, from Northamptonshire, was dumped by her boyfriend of 18 months while on a supposedly romantic trip to Brighton in August 2015.
In a bid to banish the misery of the break-up, she joined a gym and over the next year lost a serious amount of weight – going from 19 to 12 stone.
She can now lift 100kg weights and has chronicled her regime on social media in a bid to inspire other women, amassing 13,000 Instagram followers in the process.
Sian says she has no interest in winning her ex-boyfriend back.
According to the Metro, the couple were already on the rocks after the man's wife had admitted she hadn't been loyal to him.
The last straw came when she changed her married name as part of a local supermarket's marketing promotion.
The final twist? The name of the supermarket she changed her name to translates as 'loyal'.