N/A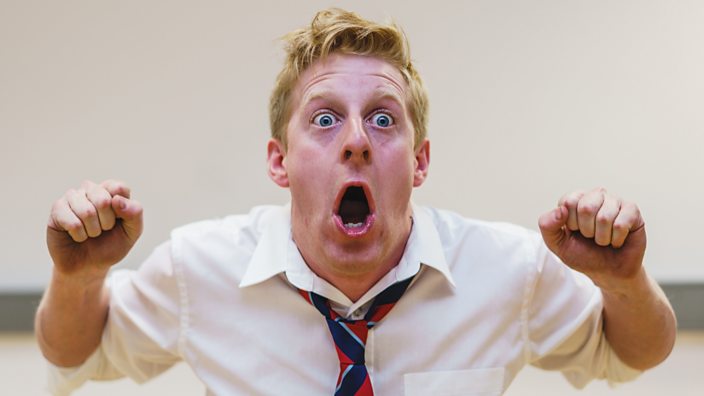 Peter Murray
My Left Nut: 'My testicle was like a giant avocado'
A story of swollen balls, grief, and love for your mum: why My Left Nut is "more than a silly comedy".
Warning: This article contains graphic details about a testicular condition
"It was bigger than a can of Coke because they drained 400ml of fluid from it - but it was the shape of a giant avocado."
Actor and writer Michael Patrick is talking about his balls. His left ball to be exact.
"Imagine a really, really big avocado. The type you see in a supermarket and think, 'That's too big. I don't want to buy that one because it's too big and will only go bad. I'll have to buy the smaller one.'"
Now Michael can laugh, albeit nervously, about the time as a teenager his testicle swelled up to an enormous size, thanks to a condition known as a hydrocele.
But the three years he hid the condition from his mum were tough. He was too embarrassed to tell anyone and petrified that the enormous swelling could be cancer.
Years later, he happily talks about his testicle to anyone who'll listen – and reflects on how opening up about his physical and mental health brought him closer to his mum.
Michael's experiences are the basis for BBC Three's new comedy-drama My Left Nut, based on the award-winning stage play.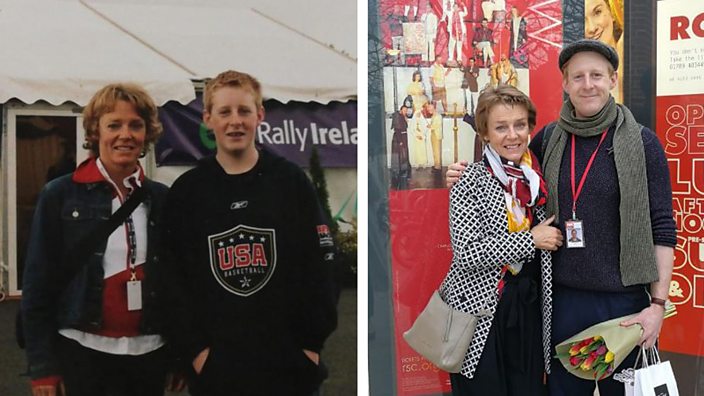 So how did Michael feel when he first noticed what was going on?
"Your body is going through changes at that point anyway so, I thought, maybe it's supposed to be doing that," the Belfast actor tells BBC Three. "And it's definitely an Irish thing of saying, 'Oh, it'll be grand. We don't need to be talking about it. It will all work out in the end.'"
And there was another reason why he kept his health problem hidden for so long: his dad Michael, who lived with motor neurone disease, had died when he was just eight years old.
"I think it probably is mostly to do with my dad not being there. Not that I wouldn't feel comfortable talking to my mum… but it's your testicles, like. I feel weird even now with my mum sitting right next to me."
"You were probably protecting me," Michael's mother Pauline adds.
'It's more than a silly comedy about balls'
Michael, who wrote the three-part series with Oisín Kearney after performing it as a stage show at the Dublin Fringe Festival, agrees that he didn't want to worry his mum.
"She already went through seeing one of her loved ones be very ill and pass away.
"I'm the oldest boy in the family and you do feel that kind of responsibility to be strong and to 'be a man'.
"On the surface it's a silly comedy about balls but at its heart it really is about a mother and a son accepting their husband and their father's death."
One of the best things about writing the show, Michael says, is being able to talk about his dad more openly. "He's been a lot more present in our lives recently, which has been really nice."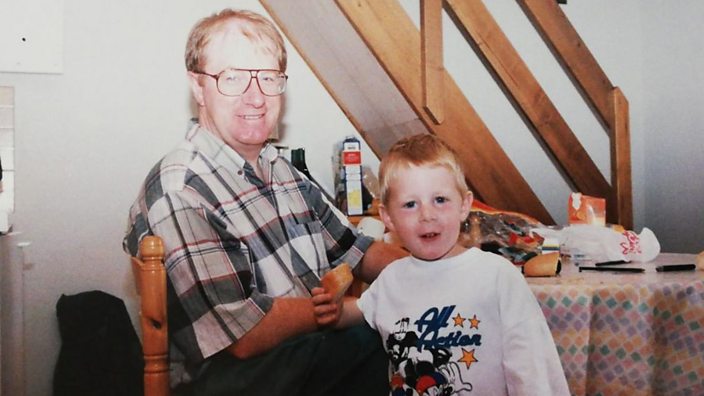 Pauline still has some regret about not noticing the signs earlier. "I always thought I knew my son quite well," she says. "It's just quite sad that Michael went through those three years worrying and I didn't pick up on it."
But just like Michael, she can laugh about it now.
She remembers when he came down the stairs on his 18th birthday wearing a tight new pair of jeans.
"You were having problems getting the trousers on I think," she says, laughing.
'It fell out of my shorts during PE'
Michael, currently on tour with the Royal Shakespeare Company, remembers another embarrassing moment at school when his swollen testicle fell out of his shorts in a PE class.
"I managed to hide it for the most part but then it did fall out when we were doing sprints.
"A fella was running behind me and it just dropped between my legs. He recoiled in horror and sort of fell over.
"But thankfully he didn't tell anyone. I think he was so traumatised by it that he kept quiet."
Michael's close mates at school eventually noticed the swelling in his trousers and they talked about it among themselves, assuming he was just very well endowed.
"When I finally got my diagnosis they were like, 'Oh thank god! We all felt very inadequate next to you.'"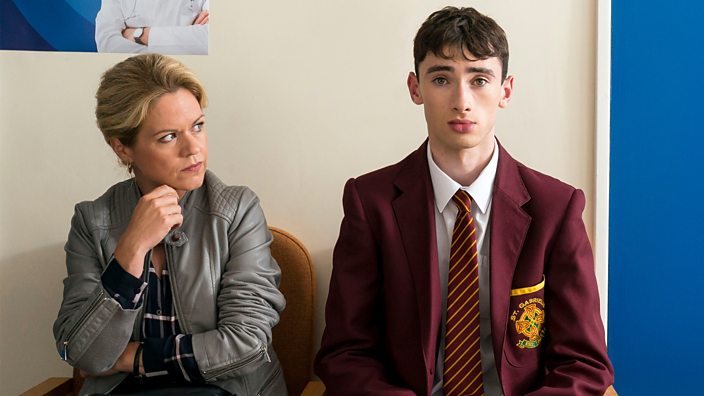 Nowadays, Michael and his friends are better at talking about personal things, like their physical and mental health.
"We talk about things... that we absolutely would not have brought up when we were at school.
"One of the greatest moments actually was when I did the play for a group of prisoners at a youth offenders' centre in Belfast.
"One of them got up afterwards and was like, 'I've never mentioned this before but I had surgery on my penis and I want to chat about how it affected me.'
"It was amazing to hear this lad who comes from a hard background being able to open up because we did the play. It's a silly, light-hearted look at balls but it has a message underneath it."
Michael says he feels like "an idiot" for not telling anyone what was going on for three years - but the whole experience, ultimately, improved his relationship with his mum. 
"I like to think we're closer now than what we ever were."
The NHS recommends getting testicle swellings and lumps checked by a GP – and if you get sudden, unbearable pain you should go to A&E.