N/A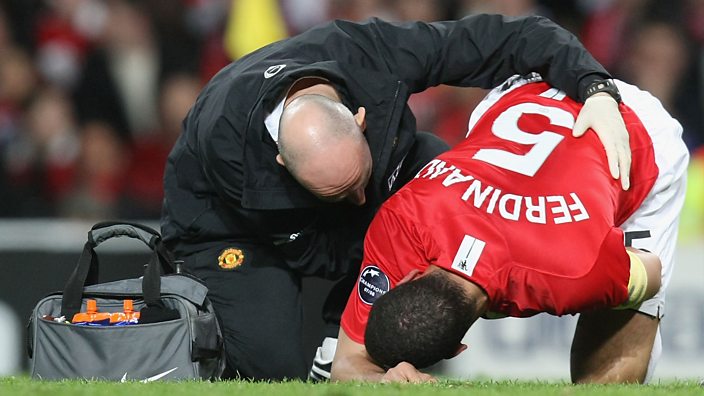 Getty
Ouch! These freak sports injuries will get you wincing
Sometimes the most excruciating injuries happen off the pitch
Injuries are common in sport, but athletes know what they're signing up for. However, every now and again, it's during their normal day-to-day lives that they get the most gruesome injuries.
Now a glass of squash may not be the most intimidating item in your kitchen - perhaps the sugar content is the most frightening thing about it - but if like Rowe, you drop the glass on the floor and accidentally step on it, it can be rather painful. So painful that Rowe will now be out of action for a large remainder of the season.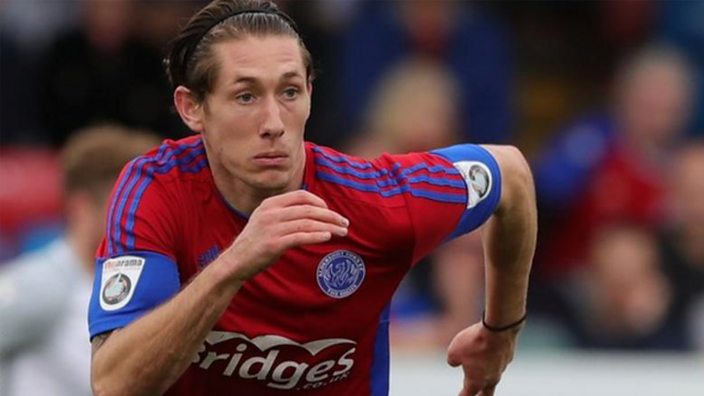 "It was a domestic injury, an unfortunate one. He'll be out for some time," Shots manager Gary Waddock told BBC Surrey.
"One or two things do happen outside of football and it was just an unfortunate accident that he's had."
'Unfortunate' is a common theme that'll run through these next few examples of athletes who've sustained injuries in equally baffling circumstances. 
A quick word of warning to read on at your own peril, though. These are not for the squeamish.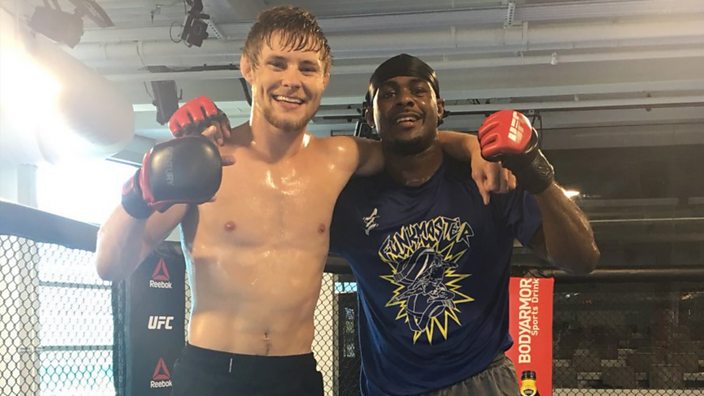 UFC fighter Bryce Mitchell had a horrendous experience earlier this year that involved a power tool and his nether regions.
Mitchell was doing a bit of DIY around the house, holding a board over his head with a drill in his pants, however chaos ensued when the drill unexpectedly switched on.
The power tool got tangled with Mitchell's crown jewels, and when he tried to reverse the situation and get untangled, it resulted in some nasty damage.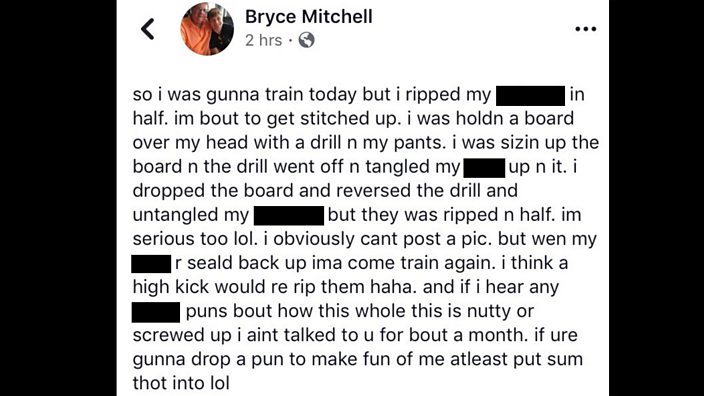 If that doesn't make you think twice about your next DIY project, nothing will.
Somehow, though, Mitchell was able to see the funny side to his horrific injury and tweeted to tell his fans: "I'm serious too lol. I obviously can't post a pic." Thank God, he didn't.
Some fans were calling for Mitchell to get a new underwear sponsorship, as his old pair had been torn, and indeed one Los Angeles-based brand offered a helping hand.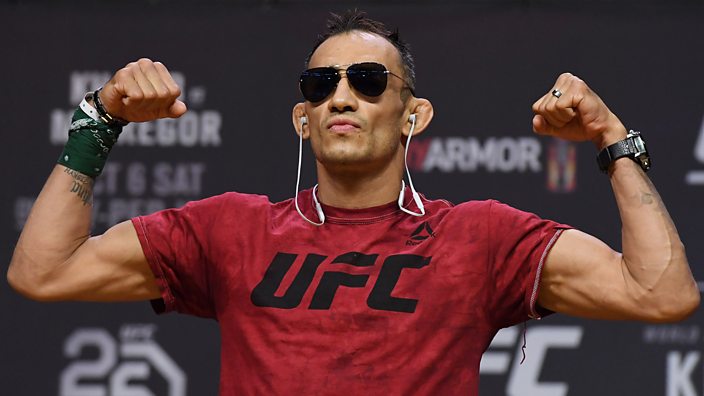 Mitchell isn't the only MMA fighter to have been involved in a freak accident, as we found out from highly ranked UFC lightweight Tony Ferguson earlier this year.
Ferguson had been scheduled to fight UFC hot-shot Khabib Nurmagomedov three times over the course of three years, but injuries to both fighters meant the fight was repeatedly scrapped and postponed.
The two were due to fight for the interim lightweight title in April this year, the fourth time the UFC tried to make the fight happen, but a knee injury to Ferguson led to the fight being scrapped once again.
Ferguson is a tough nut, who kicks steel bars in training, but it was reported this injury happened when he saw his mate on the street, turned to say hello, and tripped to the ground.
The poor man was only trying to be polite and he missed his shot at the interim title because of it.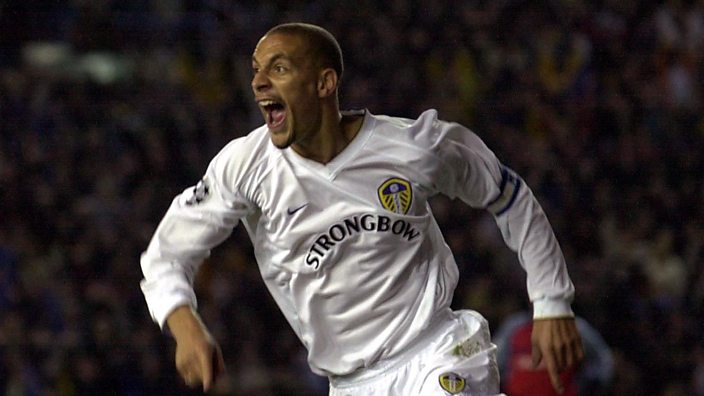 Let's set the scene here. Rio Ferdinand, at this point the most expensive defender in the world and playing for Leeds United, had kicked his feet up on a coffee table to relax and watch a bit of television.
No danger here, right? Think again.
A short while later, when Rio tried moving his leg, he realised that he'd somehow strained a tendon and he was forced to miss Leeds' next game against Newcastle, and was even in doubt for the following game against Aston Villa.
"It wasn't even on the training ground," Leeds manager David O'Leary said at the time. "He was watching television and had his foot up on the coffee table."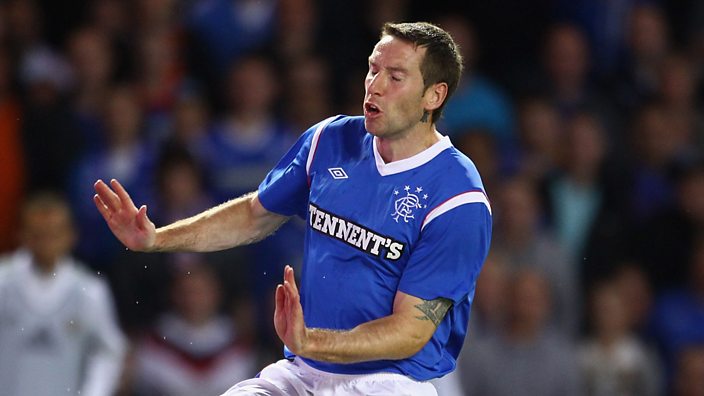 Kilmarnock defender Kirk Broadfoot had his very own kitchen nightmare when he thought it'd be a good idea to find a shortcut to poaching eggs.
Playing for Rangers at the time, Broadfoot microwaved some eggs in a bowl of water, but when it came to inspecting his meal, one of the eggs exploded and splashed boiling water onto his face.
"He's got some facial burns, but he should be OK," Rangers' manager Walter Smith said while Broadfoot was inspected by club doctors.
A perfect example of why you should follow exact cooking instructions.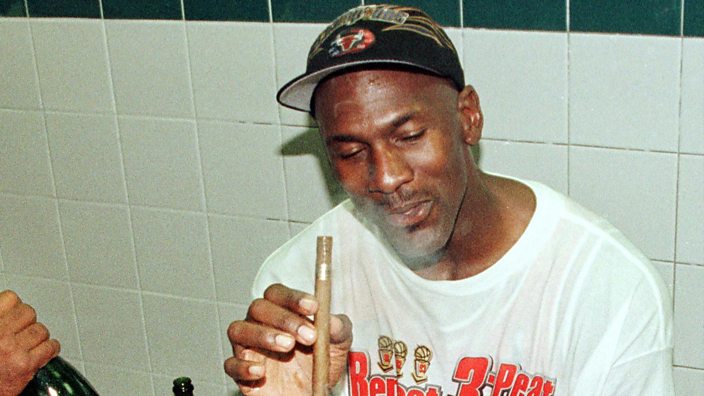 'MJ' is one of the coolest athletes to have ever graced the sporting world, but even superstars aren't immune to common household blunders.
The NBA hall of famer was an avid cigar smoker and a keen golfer once he hung up his Chicago Bulls shirt. But when he was lighting up a cigar in a Bahamas casino, Jordan accidentally cut his finger on the cigar cutter.
The injury slashed the tendons in his right index finger and he struggled to grip a ball or a putter with his injured hand from then on.
"I can still shoot," Jordan told the Chicago Sun-Times. "But I can't grip the ball completely. I have a tough time picking it up off the dribble like I used to."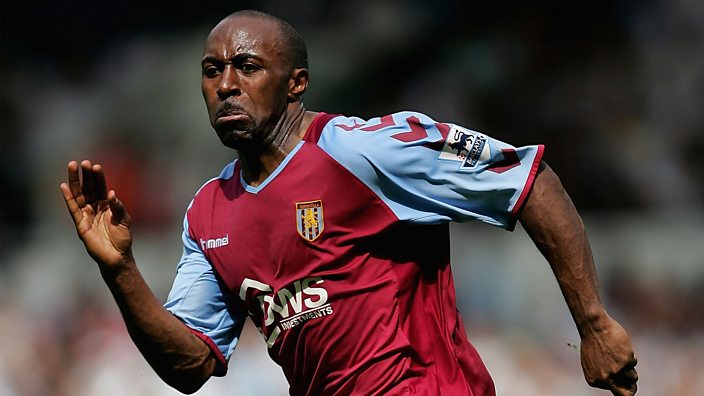 Similar to MMA fighter Bryce Mitchell's injury, this is another example of why you shouldn't play with power tools.
Vassell missed three games for Aston Villa in 2002 when he drilled through his toenail in an attempt to alleviate some pressure off a swollen toe.
One question: why though?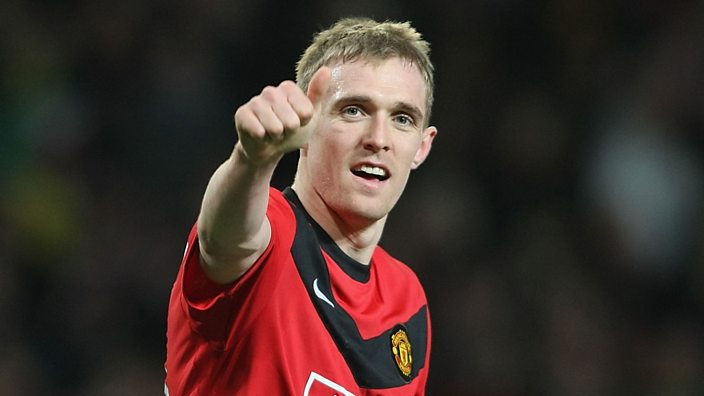 You can never be too careful these days. Nowhere is safe, not even the toilet, as former Manchester United midfielder Darren Fletcher found out.
Shortly after United's Champions League knockout stage win over Lyon in 2008, Darren Fletcher was on the loo when a door came off its hinges and collapsed on his head.
An apparent source at Manchester United said: "It seems that there was something seriously wrong with the toilet door. I saw blood pouring out and the medical staff had to treat him there and then. I know he got stitches. He looked pretty dazed and pretty shocked."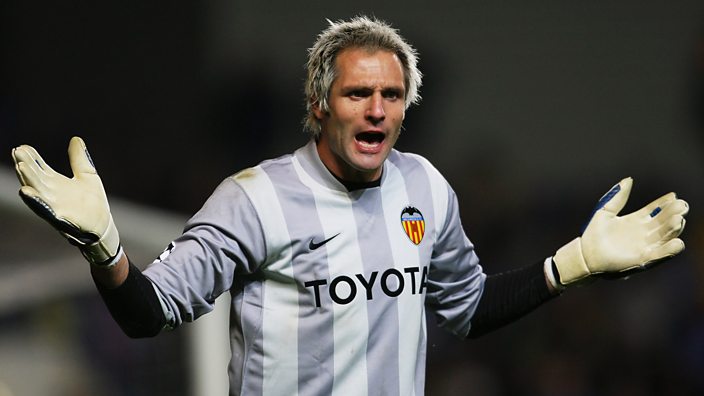 Goalkeeper Santiago Canizares was set to feature in Spain's 2002 World Cup squad until a mishap in his hotel room crushed his dreams.
Just over a week before the tournament kicked off, Canizares accidentally smashed a bottle of aftershave on his foot and a shard of glass severed cut through his skin.
Unfortunately, that shard of glass severed one of his tendons, and Spain's first-choice goalkeeper was taken to hospital where he had surgery.
An up-and-coming keeper by the name of Iker Casillas was the chief beneficiary, becoming Spain's first-choice keeper, but said: "it was a terrible piece of bad luck for Canizares and I am certainly not happy because a team-mate has been injured."
What did that Casillas kid go on to achieve anyway?
Originally published 22 August 2018