N/A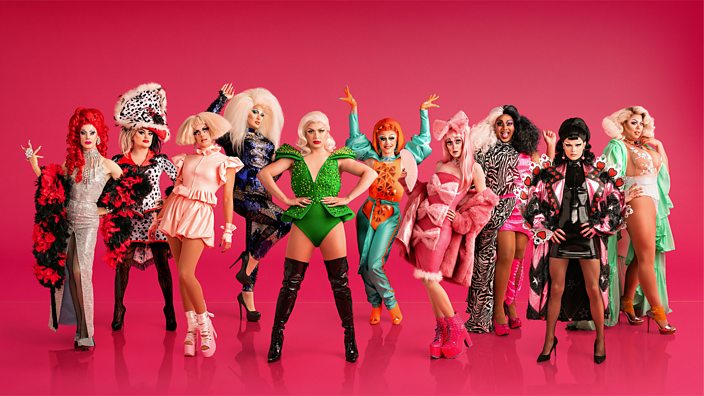 BBC Three
RuPaul's Drag Race UK: Everything you need to know ahead of the UK season launch
All the most gag-worthy details about the UK version of RuPaul's Drag Race
For a decade, RuPaul's Drag Race has entertained fans around the world with its spectacular mix of charisma, uniqueness, nerve and talent – and it's introduced us to more than a hundred all-singing, all-dancing, hilarious drag queens.
The US queens of RuPaul's Drag Race have gone on to tour the world and launch incredible careers of their own – including former contestants, Shangela and Willam, who made star turns alongside Lady Gaga and Bradley Cooper in 2018's smash hit movie A Star Is Born.
And now the US programme – hosted by legendary drag performer RuPaul – is coming to the UK. Here's everything you need to know about it...
When will RuPaul's Drag Race UK be shown?
The BBC Three show will air eight episodes, beginning on 3 October 2019, every Thursday at 8pm on iPlayer.
How can you watch RuPaul's Drag Race UK?
You'll be able to watch the show on BBC iPlayer.
Is there a trailer for RuPaul's Drag Race UK?
Yes! The trailer for the drag programme has now been released, showing the queens dancing to Donna Summer's disco classic "I Feel Love.".   
Who will the judges on RuPaul's Drag Race UK be?
On the judges' panel, Ru will be joined by his longtime TV partner Michelle Visage.
"We've been working tirelessly to bring the magic of RuPaul's Drag Race to my favourite city in the world: London!" Visage, who is also starring in this year's Strictly Come Dancing, said. "I know the UK has a wealth of talent to offer and I'm thrilled beyond belief to see these queens battle it out on the main stage, UK-style! GOD SAVE THE QUEENS!"
Joining Ru and Michelle will be Brit TV hosts Graham Norton and Alan Carr, who will rotate as regular judges.
"I was both shocked and delighted when Graham and Alan told me they'd be wearing tucking panties when sitting at the judges' table," Ru said. "I told them it was not necessary, but they insisted. Now that's what I call dedication!"
And just like the US show, the regular judges will be joined each week by special celebrity guest judges including Andrew Garfield, Michaela Coel, Dame Twiggy, Cheryl, Maisie Williams, Geri Horner and Jade Thirlwall.
Meanwhile, musician MNEK, Strictly's AJ Pritchard and his brother, Love Islander Curtis, have been announced as Drag Race superstar coaches.
Who are the queens on RuPaul's Drag Race UK?
"Each of the UK queens is so unique, so courageous and so special," RuPaul said of the new queens. 
"I can't wait for the UK – and the world – to fall in love with them the same way I did."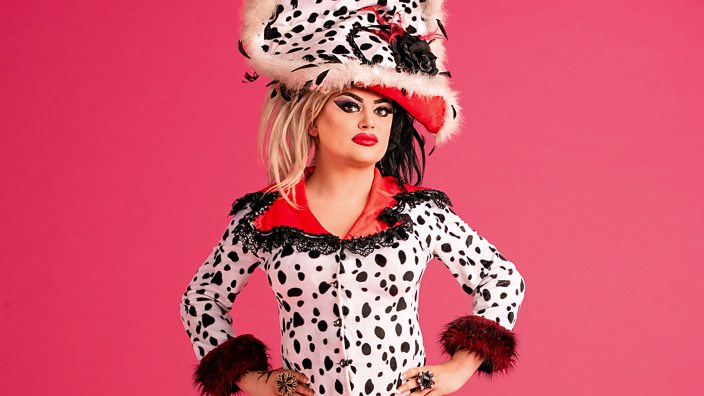 "My style is more cabaret, old school, sequin frocks, Shirley Bassey, Danny La Rue, Lily Savage kind of drag."
Blu Hydrangea, 23, Belfast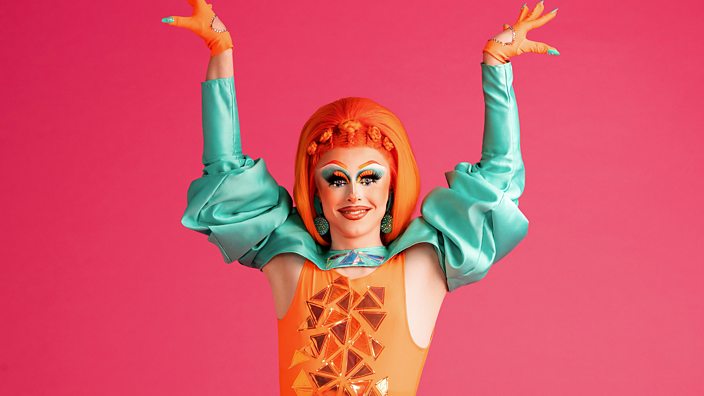 "It's hard sometimes. You're performing to an empty bar with seven people and it's very quiet.
"But I've built a big social media profile, and I now have a platform that allows me to talk about what it's like to be gay and a queen in Belfast."
Divina De Campo, 35, West Yorkshire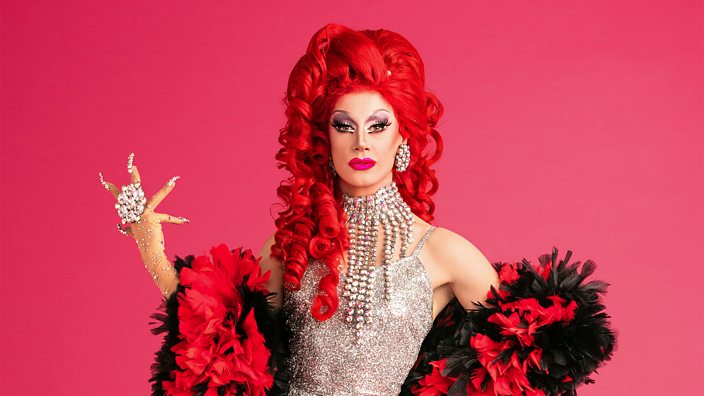 Divina says her drag is "old school glamour".
"As a kid I was dressing up in dresses all the time, but the first time I went out, I went out as Christina Aguilera from the Moulin Rouge video."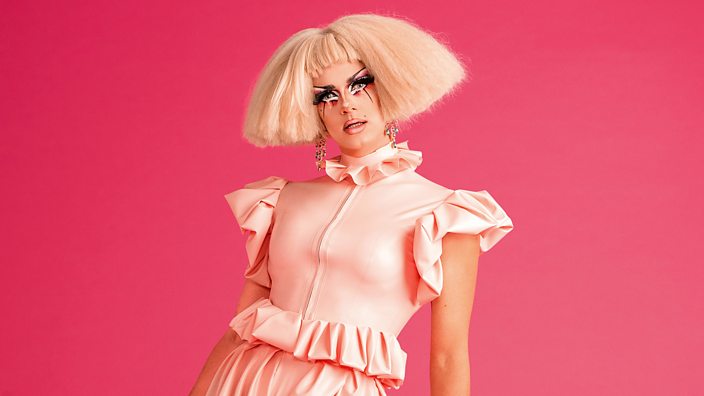 Originally from Canada, Crystal has been living in the UK for 10 years.
"I do aerial circus, I can crack a whip, put cigarettes out on my tongue – it's a freak show."
Sum Ting Wong, 30, Birmingham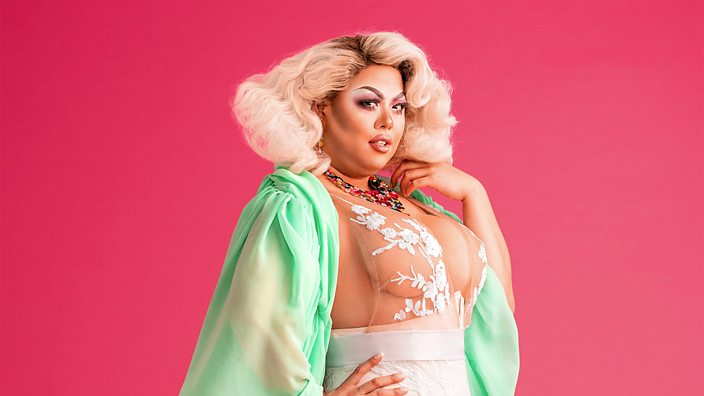 "I am a Chinese male who's overweight and losing his hair.
"When I started doing drag five years ago, I wanted a name that was cheeky but also reflected my British Vietnamese heritage."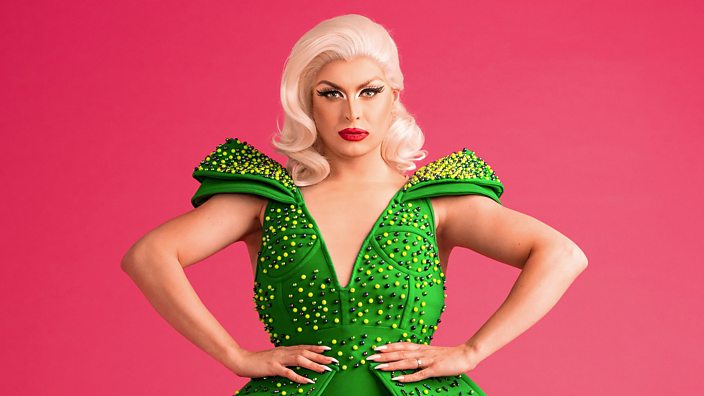 Cheryl performs as Cheryl Cole in Girls Aloud tribute drag group, Gals Aloud.
"I think my degree in dance will give me an edge because there are several challenges that are thrown at you where you have to use your body."
Gothy Kendoll, 21, Leicester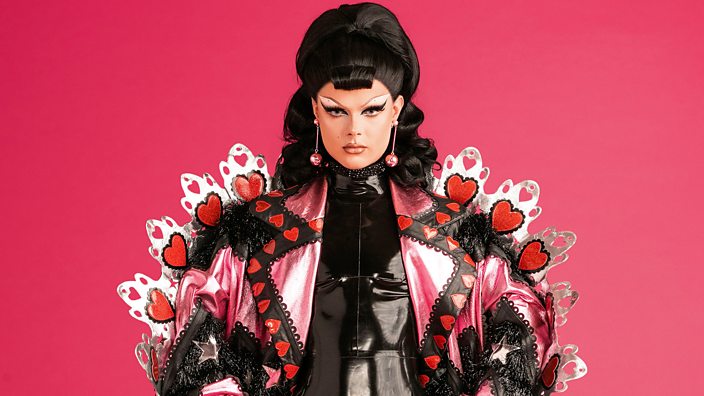 Gothy describes her drag as "dark, contemporary, striking and unique".
"I first did drag on New Year's Eve 2016 and it was a mess. I was in a leotard with no wig on but I was living my life, having the best night ever."
Vinegar Strokes, 35, London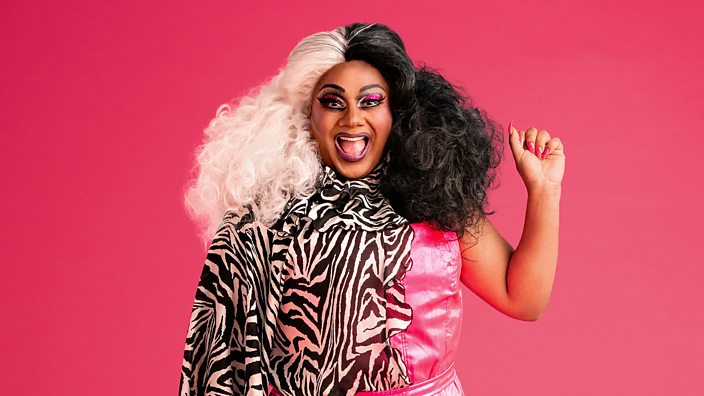 Vinegar already has some Drag Race experience, having performed in London's West End with judge Michelle Visage and former champion Bianca Del Rio.
"Drag is the new black," she says.
Scaredy Kat, 20, Wiltshire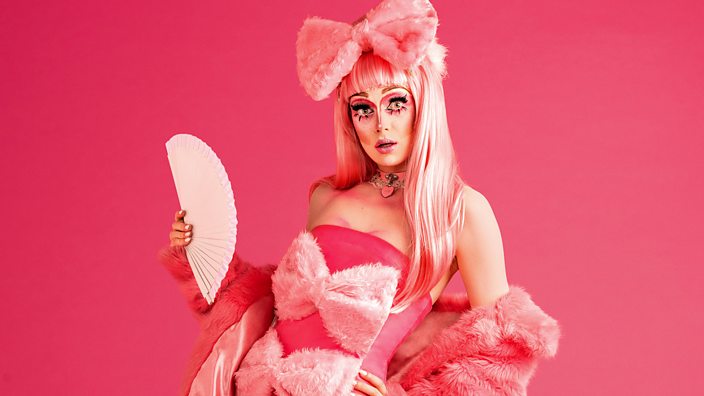 "I really haven't done it that long," says Scaredy Kat, the youngest drag queen to ever appear on Drag Race. "It was probably about a year ago. I was with my girlfriend trying to have a laugh. It was quite embarrassing but it went quite well for a first try."
The Vivienne, 27, Liverpool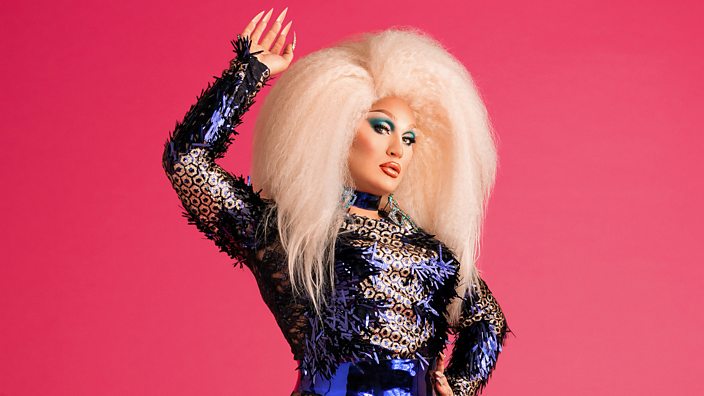 "Comedy is definitely my trump card. My favourite trick in drag is my vocal impersonations so I do everyone from Kim Woodburn to Donald Trump."
The queens also appeared on the pink carpet in London at the premiere on Tuesday night. 
Will there be pit crew on RuPaul's Drag Race UK?
RuPaul's Drag Race UK will have its very own version of the famous pit crew, called – appropriately – the Brit Crew.
What is the format of RuPaul's Drag Race UK?
The format of the show will closely follow the US version where contestants will compete in light-hearted mini challenges that test a specific drag queen skill – like make-up design or 'reading' (pointing out someone's flaws) – before taking on the Maxi Challenge. This is the headline moment of each show where the queens may be required to perform, model in a photo shoot or prepare a runway look for a themed challenge before having to face the judges, with one queen each week eliminated and asked to "Sashay Away".
Will there be a Snatch Game on RuPaul's Drag Race UK?
One of the highlights of each season is the Snatch Game – where queens choose a famous person to impersonate in a spoof of the classic TV show Match Game – known as Blankety Blank in the UK. This tradition, which has seen queens in the US impersonate Whoopi Goldberg, Melania Trump and Dame Maggie Smith, will continue with the UK version of the programme, with Lorraine Kelly and Stacey Dooley as celebrity guests.
When will we get our first look at the show?
Where can I find more information about RuPaul's Drag Race UK?
This article was originally published on 22 August 2019.