There are some parts that remind me of the Vietnam that I grew up in. Mainly the poorer parts.
Kit returns to Ho Chi Minh City for the first time since he was six years old when his family fled the country in the aftermath of the Vietnam-American war.
Struggling to make sense of himself in a city he's no longer familiar with, he embarks on a personal journey across the country that opens up the possibility for friendship, love and happiness.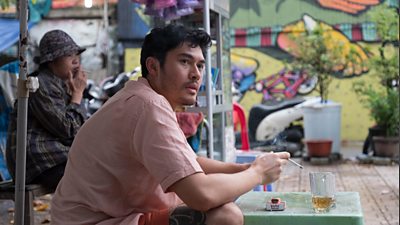 Starring:
Henry Golding, Parker Sawyers, Molly Harris. Lamou Vissay
Director:
Hong Khaou
Producers:
Tracy O'Riordan
Screenplay:
Hong Khaou
Executive Producers:
Emma Dutton, Lizzie Francke, Rose Garnett, Rebecca Joerin-Sharp
Sales agent:
Protagonist Pictures
Running time:
86 minutes