What We Did On Our Holiday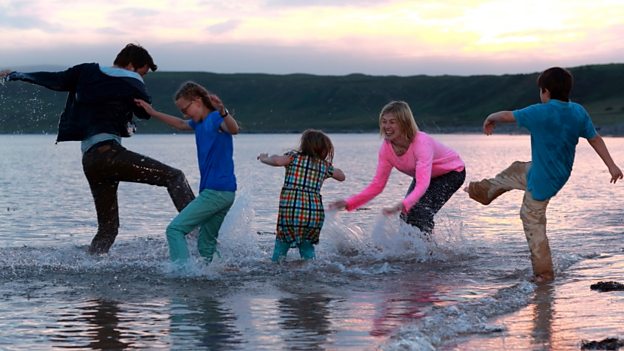 You need to live more and think less.
What We Did On Our Holiday Synopsis
Doug (David Tennant) and Abi (Rosamund Pike) and their three children travel to the Scottish Highlands for Doug's father Gordie's (Billy Connolly) birthday party. It's soon clear that when it comes to keeping a secret under wraps from the rest of the family, their children are their biggest liability...
From the creators of the hit BBC comedy series Outnumbered - WHAT WE DID ON OUR HOLIDAY is a heart-warming, uplifting comedy for all the family.
Credits
Starring:
Rosamund Pike, David Tennant, Billy Connolly, Ben Miller, Amelia Bullmore, Harriet Turnbull, Bobby Smalldridge, Emilia Jones
Director:
Guy Jenkin, Andy Hamilton
Producers:
David M. Thompson, Dan Winch
Screenplay:
Guy Jenkin, Andy Hamilton
Executive Producers:
Christine Langan, Zygi Kamasa, Andrew Orr, Norman Merry, Peter Hampden, James Eyre
Sales agent:
Distributor:
Credits summary:
BBC Films presents in association with Creative Scotland and Lip Sync Productions An Origin Pictures Production
Release Dates
Released
26 September 2014
Out on DVD
26 January 2015
Related Links
Search BBC Films
Can't find what you need? Search here