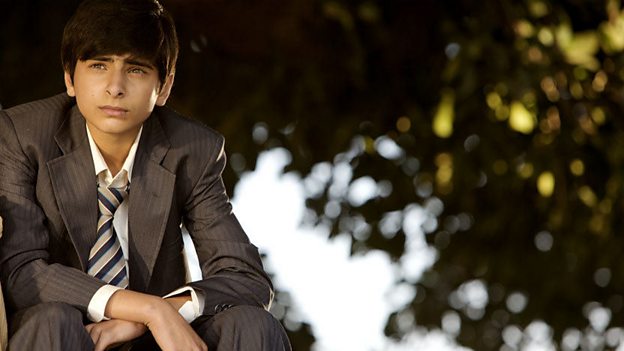 I knew crimpolene would be wrong for this weather.
West Is West Synopsis
The sequel to the internationally acclaimed and successful film East Is East. From the same writer (based on autobiographical events) and produced by the same creative team - the sequel takes the Khan family on a journey from Salford, England to rural Pakistan.
Manchester, North of England, 1975. The now much diminished, but still claustrophobic and dysfunctional Khan family continues to struggle for survival. Sajid, the youngest Khan, the runt of the litter, is deep in pubescent crisis under heavy assault both from his father's tyrannical insistence on Pakistani tradition and from the fierce bullies in the schoolyard. So in a last attempt to 'sort him out', his father decides to pack him off to Mrs Khan No.1 and family in the Punjab, the wife and daughters he abandoned 35 years earlier. It is not long before Ella Khan (Mrs Khan No.2), with a small entourage from Salford, England, swiftly follows to sort out the mess, past and present.
News and Views
The cast and crew discuss the film at its premiere during the London Film Festival 2010.

Watch a clip from West Is West.
Credits
Starring:
Om Puri, Linda Bassett, Aqib Khan, Emil Marwa, Jimi Mistry, Vijay Raaz, Lesley Nicol, Ila Arun
Executive Producers:
Jane Wright, Shaana Levy, Kim Romer, Shaana Levy, Kim Romer
Distributor:
Credits summary:
BBC Films presents a Leslee Udwin/Assassin Films Production
Related Links
Search BBC Films
Can't find what you need? Search here