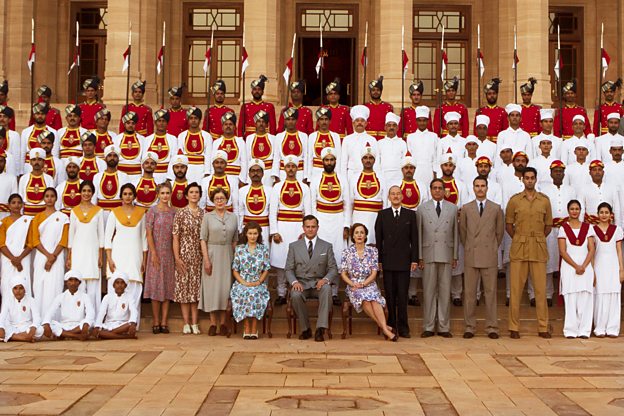 You're giving a nation back to its people, how bad can it be?
Viceroy's House Synopsis
Viceroy's House in Delhi was the home of the British rulers of India. After 300 years, that rule was coming to an end. For 6 months in 1947, Lord Mountbatten, great grandson of Queen Victoria, assumed the post of the last Viceroy, charged with handing India back to its people.
The film's story unfolds within that great house. Upstairs lived Mountbatten together with his wife and daughter; downstairs lived their 500 Hindu, Muslim and Sikh servants. As the political elite - Nehru, Jinnah and Gandhi - converged on the House to wrangle over the birth of independent India, conflict erupted. A decision was taken to divide the country and create a new Muslim homeland: Pakistan. It was a decision whose consequences reverberate to this day.
News and Views
All the glitz and glamour of the Viceroy's House premiere with Hugh Bonneville and Gillian Anderson among the cast on the red carpet.

Dickie being dressed clip from Viceroy's House

Breakfast on the Lawn clip from the film Viceroy's House by Gurinder Chadha.
Credits
Starring:
Hugh Bonneville, Gillian Anderson, Manish Dayal, Huma Qureshi, Michael Gambon
Producers:
Deepak Nayar, Gurinder Chadha, Paul Mayeda Berges
Screenplay:
Paul Mayeda Berges, Gurinder Chadha, Moira Buffini
Executive Producers:
Cameron McCracken, Christine Langan
Sales agent:
Distributor:
Credits summary:
Pathé, Reliance Entertainment, Ingenious Media and BFI present A Bend It Films / Deepak Nayar Production A Gurinder Chadha Film
Search BBC Films
Can't find what you need? Search here