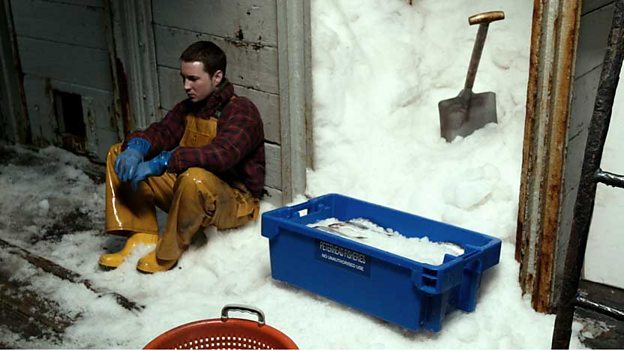 So are you up for a wee business venture?
True North Synopsis
A heavily-indebted Scottish trawler calls into port - the ship's mate intent on filling the coffers by smuggling cigarettes. Only there are no cigarettes; this time there is only twenty Chinese would-be immigrants…
Fearing the loss of their livelihood, the men are driven to do desperate things. But the cost of human trafficking upsets the scales and there is always a price to pay. In TRUE NORTH two worlds collide with tragic consequences.
Credits
Starring:
Peter Mullan, Gary Lewis, Martin Compston, Steven Robertson, Angel Li
Producers:
David Collins, Eddie Dick, Sonja Ewers, Benjamina Mirnik
Executive Producers:
Helmut Breuer, Claire Chapman, Jamie Laurenson, David M. Thompson
Sales agent:
Credits summary:
BBC Films, Filmstiftung NRW and FFA present with the assistance of Eurimages Council of Europe, Bord Scannán na hÉireann / Irish Film Board, Scottish Screen, ZDF in co-operation with ARTE, Pictorion Pictures an Ariel Films, Samson Films and Makar
Release Dates
Released
14 September 2007
Out on DVD
23 October 2007
Related Links
Search BBC Films
Can't find what you need? Search here