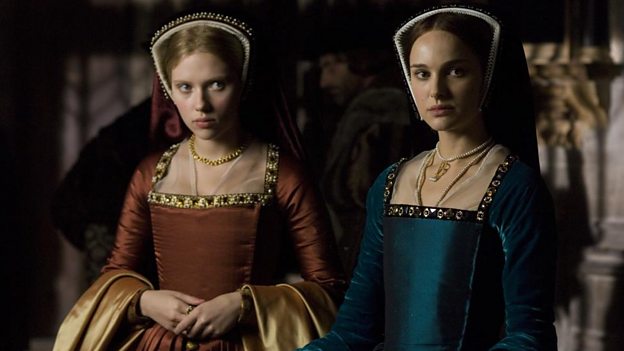 I don't know what you said or did; all I know is that a man who didn't know who you were, came out besotted.
The Other Boleyn Girl Synopsis
Based on Philippa Gregory's hugely popular novel, THE OTHER BOLEYN GIRL is a passionate story of love, rivalry and a family torn apart by ambition.
Against the epic backdrop of perhaps the defining period in English history, this is an intimate study of a relationship between a man and two sisters: the youngest replaces her sister in the man's affections, starting a chain of events that lead ultimately to her death. The man is Henry VIII, King of England, and the two sisters Mary and Anne Boleyn. Mary is the first to catch the King's eye, but is cast aside in favour of the dazzling Anne, whose passionate nature and relentless pursuit of the crown propel her towards her doom.
Credits
Starring:
Scarlett Johansson, Natalie Portman, Eric Bana, David Morrissey, Jim Sturgess, Kristin Scott Thomas
Producers:
Alison Owen, Scott Rudin
Executive Producers:
David M. Thompson, Peter Fincham, Joanna Beresford, Rebecca Eaton
Sales agent:
Distributor:
Credits summary:
Universal Pictures International and Columbia Pictures present in association with BBC Films and Relativity Media A Ruby Films/Scott Rudin Production
Related Links
Search BBC Films
Can't find what you need? Search here