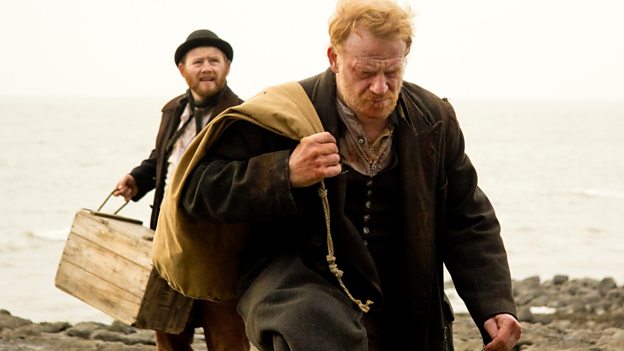 This island does not want us here. Before this beacon was built, she took hundred of lives. Perhaps she is still hungry.
The Lighthouse Synopsis
THE LIGHTHOUSE follows Thomas Howell and Thomas Griffith's disastrous posting to Smalls Island Lighthouse to 'keep the light' 25 miles from land and surrounded by the deadly Irish Sea. The men are stranded in a freak storm that rages for months, nothing short of an act of God. The film tells a tale of death, madness and isolation; a desolate trip into the heart of human darkness.
Credits
Starring:
Michael Jibson, Mark Lewis Jones, Ian Virgo, Jason May, Joshua Richards, Nathan Sussex, Gerald Tyler
Screenplay:
Chris Crow, Michael Jibson, Paul Bryant
Executive Producers:
Adam Partridge, Steve Jenkins, Edward Fletcher, Paul Higgins, Gwawr Martha Lloyd
Distributor:
Credits summary:
Davy Jones Productions present A Chris Crow Film
Release Dates
Out on DVD
31 October 2016
Related Links
Search BBC Films
Can't find what you need? Search here