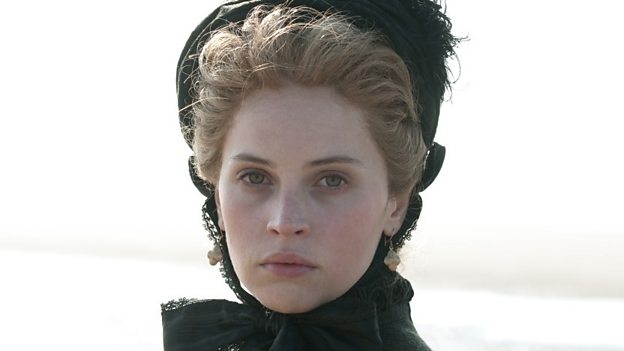 Do you like this life? Constantly on show. Constantly watched.
The Invisible Woman Synopsis
Nelly, a happily married mother and school teacher, is haunted by her past. Her memories, provoked by remorse and guilt, take us back in time to follow the story of her relationship with Charles Dickens with whom she discovered an exciting but fragile complicity.
Dickens - famous, controlling and emotionally isolated within his success - falls for Nelly, who comes from a family of actors. The theatre is a vital arena for Dickens - a brilliant amateur actor - a man more emotionally coherent in his work, or on stage, than in life. As Nelly becomes the focus of Dickens' passion and his muse, for both of them secrecy is the price, and for Nelly a life of 'invisibility'.
Directed by and starring Ralph Fiennes (CORIOLANUS), and rising talent Felicity Jones. Based on the book by Claire Tomalin.
* * *
Academy Award nominated for Costume Design by Michael O'Connor.
BAFTA nominated for Costume Design by Michael O'Connor.
News and Views
BBC Films talks to Ralph Fiennes, Felicity Jones and Kristin Scott Thomas
Credits
Starring:
Ralph Fiennes, Felicity Jones, Kristin Scott Thomas, Tom Hollander, Joanna Scanlan
Producers:
Stewart Mackinnon, Gabrielle Tana, Christian Baute, Carolyn Marks Blackwood
Executive Producers:
Sharon Harel, Maya Amsellem, Eve Schoukroun, Stefano Ferrari, Christine Langan, Jamie Laurenson
Sales agent:
Distributor:
Credits summary:
BBC Films and BFI in association with WestEnd Films present A Headline Pictures and Magnolia Mae Films Production
Release Dates
Broadcast on
22 October 2016
Related Links
Search BBC Films
Can't find what you need? Search here